Frontier® Business Phone & Internet Bundles
Stay connected, even when you're on a budget
99% uptime
Nationwide calling options
24/7 technical support
Bundles for Every Business
Uh Oh! Looks like we don't offer services in the 20149 area at the moment. Perhaps you're moving to, or opening a new location? Find services in another area below.
Frontier Is the Partner You Can Count On
One service provider for your business internet and phone means streamlined customer service and support, easier installation, and less hassle all around.
Reliable Internet
Power on with 99% uptime and fast speeds.
Flexible Voice
Connect with clients down the block and across the country
Multiservice Savings
Because saving money every month never hurts.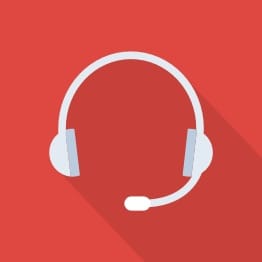 Stress Less about Your Business Services
Frontier's integrated business solutions deliver the reliable service you need:
Backed by 24/7 customer support
Affordable pricing means you don't have to sacrifice your bottom line
How Can a Business Bundle Help You?
Simply fill out this form, and we'll give you a call to answer any questions.
Thank You
Your information has been received.
A representative will contact you shortly.
Custom-Build Your Package with Add-Ons
*Best Protection Award by AV-Test. https://www.av-test.org/en/award/2014/best-protection-f-secure/
Small Business Internet & Phone Service FAQs
Does Frontier require a contract?
Most packages require a one-year contract. The benefit of an annual contract is that your price is locked in for the length of the term, so you don't have to worry about price hikes. This also means there is an early termination fee for canceling service while under contract. These fees are based on the length of time remaining in your service agreement.
What additional charges are there for Frontier Business service?
Depending on the package you choose and the terms of your offer, you may be charged installation fees, activation fees, or both. These fees vary with the type of service installed and the amount of hardware and installation work required.
What type of phone service is right for my business?
There are several different types of phone plans small businesses can choose from. The best option for your business depends on factors like how many employees you have and how often you use features like long-distance calling. We've compiled a guide to help you learn more about some popular types of systems.
What type of internet service provider is Frontier?
Much of the Frontier Business coverage area uses a fiber-optic internet connection. This gives you reliable uptime and plenty of bandwidth. In other areas, we offer high-speed internet using a DSL connection.
How can I contact Frontier customer service?
We take care of our business customers—that's why we're available 24/7 to keep you and your employees connected. Visit our customer service page for additional resources and contact information.
What is the ideal speed for my needs?
We get it, you want to have enough bandwidth to power your workday without paying for unnecessary speeds. The right speed for your business depends on several factors. These might include how many employees you have, if you have a separate Wi-Fi network, and whether you use things like video conferencing or cloud-based apps.
Here's a resource to help you find the sweet spot when it comes to internet speeds.