We're showing information for 90034.
If this isn't correct, enter your zip.
Frontier Business® Internet and Phone in Los Angeles, CA
Get the business Internet speeds and phone technology your company needs to succeed with Frontier Business
Call 1-855-818-5729 Now to Get Frontier Business Internet & Phone
Options and Pricing for Businesses in Los Angeles
FiOS 75/75M
+ OneVoice
$124.98
$

104

.

98

/mo
per month for 12 months with one-year agreement. Taxes and Business High-Speed Internet Fee apply. Subject to availability.
Maximum speed as fast as 75/75 Mbps
FiOS 100/100M
+ OneVoice
$124.98
$

144

.

/mo
per month for 12 months with one-year agreement. Taxes and Business High-Speed Internet Fee apply. Subject to availability.
Maximum speed as fast as 100/100 Mbps
FiOS 200/200M
+ OneVoice
$139.98
$

159

.

/mo
per month for 12 months with one-year agreement. Taxes and Business High-Speed Internet Fee apply. Subject to availability.
Maximum speed as fast as 200/200 Mbps
Limited-time offer for new business customers in select areas of CA, FL & TX. Must subscribe to new FiOS Internet for Business with one-year agreement. Internet will be provisioned with maximum speed as fast as 25 Mbps download/25 Mbps upload based on line requirements. Internet service speed is not guaranteed and will depend on many factors. Multiple devices work best with at least FiOS Internet 50/50 Mbps which is available at additional cost. Service subject to availability. A $9.99 broadband processing fee upon disconnection of service and early termination fee equal to the remaining balance of the agreement apply. Internet installation fee waived with one-year agreement. Wireless router available for $200 purchase or $10/mo. rental, subject to change. Other terms and conditions apply. Frontier reserves the right to withdraw this offer at any time. The FiOS marks are owned by Verizon Trademark Services LLC and used under license.
Proud to Serve Our Business Internet Customers in Los Angeles, CA
Have you been asking yourself, "what kinds of high-speed internet connections are in my area?" We're here to answer that question. Frontier offers businesses in greater Los Angeles the advantage of a fiber-optic connection. With fiber-optic Internet and phone services, your company can enjoy faster upload and download speeds, better call quality, and enhanced reliability. That could be just the edge you need to stay ahead of the competition—no mean feat when you consider that the number of business proprietors in California continues to rise. And with business Internet and phone bundles, Frontier makes it easy to enjoy the reliability and service your company needs to stay exceptional.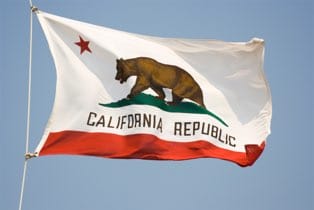 Help Your Business Communications Run Smoothly
24/7 business-class support included
99.9% average uptime
Unlimited nationwide calling
Dedicated high-speed Internet connection
Why You Should Get Frontier in Los Angeles, CA
Maximize Efficiency with Frontier Business Phone
When it comes to your business's phone service, it doesn't matter whether you're a multi-million dollar corporation or a still-growing Silicon Beach startup. Either way, having a reliable way to communicate with investors, partners, and clients is essential. That's where Frontier comes in. We offer reliable business phone service throughout Los Angeles that can be customized to your business model.

Need a professional number and the ability to field thousands of calls at a time? Frontier can help, with toll-free numbers, line hunting, and the ability to add an unlimited number of lines. Or, if your business isn't quite so customer-facing, you can pick and choose from a variety of included features like Call Forwarding, Basic Voicemail, and Three-Way Calling. And you can personalize your plan even more with premium features like Call Transfer, Automatic Call Return, and more to get exactly the right kind of business phone service for your Los Angeles company's needs.
Take Your Company from Drab to Fab with Frontier Business Internet
Business is booming in the City of Angels, with more than 50 international headquarters, tons of manufacturing centers, and one of the largest finance sectors in the nation all calling Los Angeles home. While all that business activity can mean increased opportunities for your company, it can also make it hard to keep up if you don't have the latest and greatest tech.

Enter Frontier Business Internet! Los Angeles businesses with Frontier FiOS Internet get faster, more reliable speeds via a 100% fiber line to their location. That means you can respond to emails, upload and download files, and build your website with less lag time and fewer outages. And if you need help, Frontier offers 24/7 tech support to get your problems solved quickly and professionally. Because we offer fiber-optic service in the Los Angeles area, we can give your business a real leg up in the competitive business scene.
The most popular occupations for Los Angeles working professionals are in management, business, science, and arts. They comprise 36.3% of the workforce.
Considering that the city is the epicenter of American film, it shouldn't be surprising that so many people in the LA area work in the arts. What may surprise you, though, is that Los Angeles is also the largest manufacturing center in the US! This is largely due to the city's close proximity to the Port of Los Angeles and the Los Angeles International Airport, both of which handle the bulk of the nation's imports and exports from major trade partners such as Japan, Korea, and Taiwan.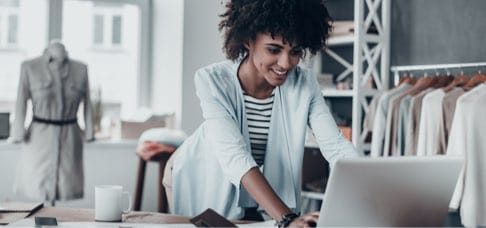 Partnering with Los Angeles and California to Improve Broadband Access
Quality broadband access is essential for economic development, and no one understands this better than Frontier. That's why we work hard to develop functional relationships with community and regional leaders to improve the infrastructure that supports broadband access in the Los Angeles area.

Our Operational Directors partner with organizations like the California Broadband Council and the LA County Economic Development Corporation to educate about the importance of technology in business and development and to promote projects that enhance connectivity in the Los Angeles area. And, of course, we hold ourselves personally accountable for providing the best services for our customers' needs, with FiOS businessInternet connections and high-speed Internet hookups available throughout the city..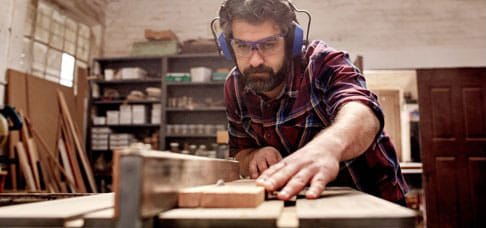 Get to Know the Business Landscape in LA
LA is a great place for your business to thrive. Not only does the warm California sun and lively art scene attract top talent, it's also a hub of trade and transportation. Businesses in Los Angeles make use of the nearby LAX airport and the Port of Los Angeles, both of which are ideally equipped to handle large-scale imports and exports. And with Los Angeles widely considered to be the nation's new Ellis Island, there's a diverse pool of talented professionals for businesses to draw on.

State and local governments have also made Los Angeles exceptionally business-friendly, offering tax breaks and other incentives to new and developing companies alike. This is one reason why some of the most successful startups of the decade have chosen to operate out of Los Angeles. Home to such notable companies as Hulu, Snap Inc., and Dollar Shave Club, the bustling Silicon Beach scene thrives on innovation, originality, and superior integration of technology, which has helped make Los Angeles a hotbed for small businesses looking to get ahead.
Top Industries in Los Angeles, CA
Historically, Los Angeles and the surrounding county started as an agricultural community largely responsible for the production of fruits and olives. Today, the modern Los Angeles economy has since grown and changed. Today, the following comprise the city's top four industries:
Educational services
Professional & business services
Arts & entertainment
Retail trade
Frontier Business—Making Positive Waves for Silicon Beach Startup
Los Angeles startup Herman-Scheer was having trouble with their business Internet, and it was negatively affecting their ability to keep up with the competitive Silicon Beach scene. Once they switched to Frontier, however, they experienced dramatically fewer outages and better connectivity for their employees' many devices!
Read case study (PDF)
See where else Frontier is available in California
Huntington Park, CA
Bell, CA
Monterey Park, CA
Bell Gardens, CA
Pasadena, CA
Culver City, CA
Pico Rivera, CA
Downey, CA
Santa Fe Springs, CA
Whittier, CA
Sierra Madre, CA
Sun Valley, CA
Bellflower, CA
Norwalk, CA
Santa Monica, CA
Valley Village, CA
Manhattan Beach, CA
Van Nuys, CA
Lakewood, CA
Sunland, CA
Monrovia, CA
Artesia, CA
Hermosa Beach, CA
Torrance, CA
Pacific Palisades, CA
La Mirada, CA
Hacienda Heights, CA
Baldwin Park, CA
Redondo Beach, CA
Duarte, CA
City of Industry, CA