Network Solutions
The Cisco Meraki cloud solution is designed from the ground up with cloud optimization technologies that are utilized by thousands of companies to manage a large volume of devices without having to deploy additional IT staff.
What Cisco Meraki can do for your business
Cisco Meraki cloud based management solutions provide centralized control over both wireless and wired hardware minus the exorbitant costs and complexities commonly associated with controllers and management systems. The cloud based management system provides features that offer the latest technological innovations and centralized management to accommodate networks of all sizes.
With Cisco Meraki you get:
Improved visibility and control for an entire network using one centralized dashboard which also includes monitoring security and wireless switching devices
Rapid deployment of networking components using provisioning with zero touch
Capability to manage networks across multiple sites using network tools that are built into the centralized dashboard
User friendly network management interface
Network monitoring and alerts via automated processes
Intuitive search tools that allow network administrators to use a network tagging engine that allows for targeted setting searches by tag name
Configurable network administration tasks (by role) enabling easy auditing of change logs
Automatic updates that are delivered from the cloud
A cloud managment solution that's extremely secure and highly available, having met critical compliance standards such as PCI (Payment Card Industry) and HIPAA (Health Insurance Portability and Accountability Act)
Cisco Gold Partner
Cisco Master Collaboration Partner
Voice and Unified Communications
Telepresence
Routers
Switches
Wireless
Security
Cloud-hosted Solutions
Thousands of customers worldwide—across all industries—have found success with Cisco-Meraki. With this 100 percent cloud-managed solution, you will enjoy a number of benefits:
Ability to manage entire networks from a single dashboard
Easy control of users, applications, and devices
Save money with no hardware or software to install and maintain
Network security with PCI and HIPAA-compliant cloud infrastructure
Scalable to networks of all sizes and to tens of thousands of devices
High Capacity
Cisco & Meraki access points are built from high-grade components and are carefully optimized for a seamless user experience, which means faster connections, greater user capacity, more coverage, and fewer calls to IT support.
Unmatched Visibility
The Cisco & Meraki dashboard provides deep, network-wide visibility, enabling smarter network management. It shows individual users and their applications and identifies iPads and other devices being used. Administrators are able to view client location, spectrum analysis, and other real-time metrics. With this important data, they can quickly create access control and usage policies that optimize user experience while maintaining network security. To learn more, download the Cisco Meraki Solution Brochure (PDF).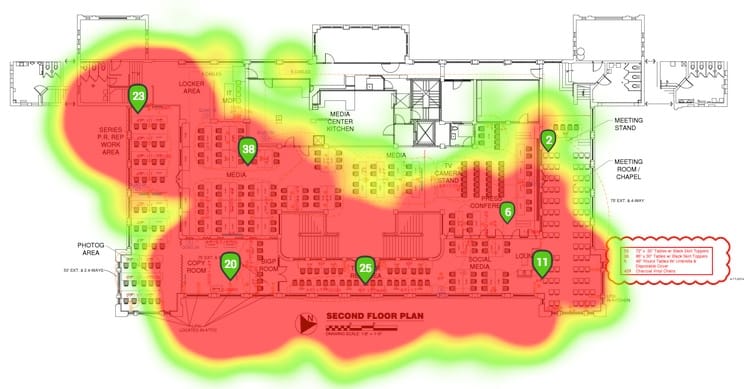 Milpitas USD supports Chromebooks, iPads, & more for 10,000 students
The flexibility of the Cisco Meraki network allows greater versatility in learning methods, as well as in physical space. Every space becomes a learning space!
Read more (PDF)
Peet's Coffee & Tea uses Cisco Meraki Wifi and CMX Location Analytics to Enhance Business Planning
Mission, TX
Cisco Meraki has the capability to detect trends and patterns using presence-based data to build powerful analysis tools, helping retailers learn about their customers.
Read more (PDF)
White Paper
Cloud Managed IT for Modern Organizations
This whitepaper discusses modern IT trends and explores how the Cisco Meraki portfolio of IT solutions work together to deliver a comprehensive, reliable, end-to-end IT solution for modern organizations
Read more (PDF)
Resource Center
Advice & information from industry experts
Podcasts
Keep your tech strategy fresh with insights from "Gain Your Edge," a twice-monthly podcast on all things IT.
Listen Now
White Papers
Learn about new developments and technologies that can help you succeed in your industry.
Read White Papers