We're showing information for 34202.
If this isn't correct, enter your zip.
Fast Business Internet and Business Phone Services in Bradenton
Frontier Business is your source for high-speed Internet and advanced phone services in Bradenton
Call 1-855-703-4220 Now to Get Frontier Business Internet & Phone
Options and Pricing for Bradenton Businesses
FiOS 75/75M
+ OneVoice
$124.98
$

104

.

98

/mo
per month for 12 months with one-year agreement. Taxes and Business High-Speed Internet Fee apply. Subject to availability.
Maximum speed as fast as 75/75 Mbps
FiOS 100/100M
+ OneVoice
$124.98
$

144

.

/mo
per month for 12 months with one-year agreement. Taxes and Business High-Speed Internet Fee apply. Subject to availability.
Maximum speed as fast as 100/100 Mbps
FiOS 200/200M
+ OneVoice
$139.98
$

159

.

/mo
per month for 12 months with one-year agreement. Taxes and Business High-Speed Internet Fee apply. Subject to availability.
Maximum speed as fast as 200/200 Mbps
Limited-time offer for new business customers in select areas of CA, FL & TX. Must subscribe to new FiOS Internet for Business with one-year agreement. Internet will be provisioned with maximum speed as fast as 25 Mbps download/25 Mbps upload based on line requirements. Internet service speed is not guaranteed and will depend on many factors. Multiple devices work best with at least FiOS Internet 50/50 Mbps which is available at additional cost. Service subject to availability. A $9.99 broadband processing fee upon disconnection of service and early termination fee equal to the remaining balance of the agreement apply. Internet installation fee waived with one-year agreement. Wireless router available for $200 purchase or $10/mo. rental, subject to change. Other terms and conditions apply. Frontier reserves the right to withdraw this offer at any time. The FiOS marks are owned by Verizon Trademark Services LLC and used under license.
Frontier Business: a History of Service in Bradenton
Frontier has become one of the top providers of premium communications services for residents and businesses located throughout the state. Whether you're a rising entrepreneur or you work for Tropicana, Bealls Inc or one of the other corporations headquartered in Bradenton, there are plenty of advantages to using Frontier Business services. With such a wide range of offerings for voice, video, cloud, high-speed Internet, and other data services, Frontier simply stands in a league of its own. Frontier agents are ready to assist you with finding the quality services that your business needs to succeed in Bradenton.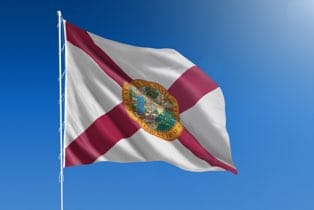 Help Your Business Communications Run Smoothly
24/7 Business-Class tech support included
99% network reliability
Unlimited nationwide calling
Dedicated business internet connection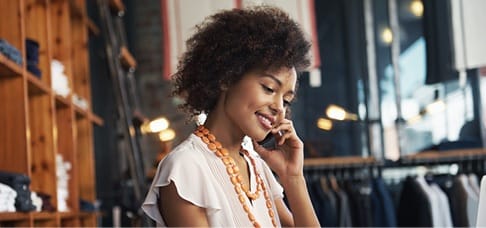 Business Phone Service Solutions
Frontier Business phone solutions can scale to fit businesses of all sizes, whether you're one of Bradenton's many successful small businesses or a large corporation. With basic features that include voicemail, caller ID, call waiting, call forwarding, three-way calling, and anonymous call rejection, your communications are on a strong foundation. You can also opt into additional features like line-hunting and unlimited extra lines. And you can upgrade your standard service with premium features that include distinctive ring tones, automatic busy redial, and much more. There are also bundling opportunities available for you to save on both your high-speed Internet and phone service, as well as VoIP business options with features like voicemail-to-email and conferencing. The various phone solutions available from Frontier Business have all the tools that you need to stay ahead of your competition in Bradenton.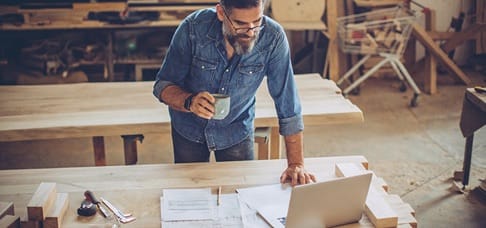 FiOS Business Internet Solutions
With speed options from 25-500 Mbps—and can potentially reach as high as 1 Gig--FiOS is the modern business Internet solution. In a time when devices and websites continuously demand increasing amounts of resources, wider bandwidth translates into increased productivity for your company. You'll also appreciate the flexibility of FiOS, which is easily scalable to meet the demands of your business. Additionally, FiOS can bring greater stability to your operations because it is delivered through weather resistant, glass fiber optics, which keeps our average network uptime at over 99%. On top of all that, our advanced networks allow us to offer you symmetrical upload and download speeds, so that you can send data as quickly as you received it. With great Internet connections available to alleviate stress for business owners and employees alike, it's little wonder that Bradenton is among the nation's top 3 cities for well-being. For more information about FiOS, visit our FiOS Business Internet page here.
Home to the World Famous IMG Academy
The beautiful landscapes and consistent weather in Bradenton have made it the perfect location for the IMG Academy of sports. Hundreds of world-famous Olympians and professional athletes have trained at this school, many of whom now reside in the Bradenton area. Still many other professional athletes regularly travel to Bradenton, either to contribute to the IMG student curriculum, or to train themselves.
An Active Approach to Broadband Infrastructure
In 2009 Florida took a proactive approach to expand broadband infrastructure throughout the state by establishing the Broadband Florida initiative. This multifaceted legislation did a lot of important things, but primarily established a process for Florida businesses, and other institutions, to secure grants for Internet expansion projects. Many provisions from this initiative have come and gone since 2009, but with an estimated broadband coverage of 92% and a statewide average speed of 35.8 Mbps, it's hard to undermine the importance of Broadband Florida. Today, we're continuing with the expansion of Frontier Business Internet service throughout Florida. This includes an expansion of gigabit Internet services throughout the state, helping Floridians experience the future of Internet services in their homes and businesses today.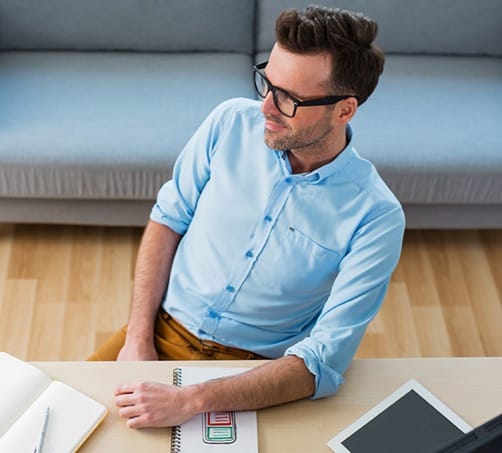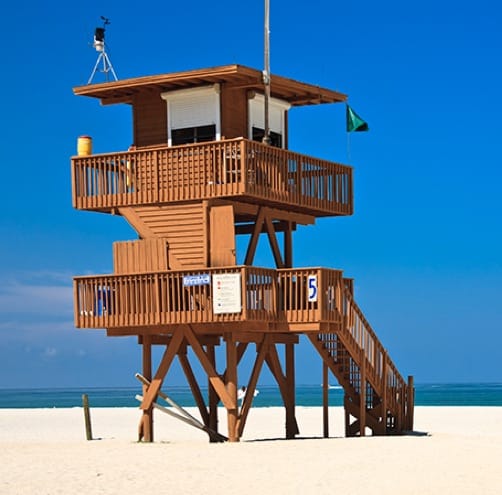 Bradenton Is Business Friendly with Beautiful Beaches
With 6 Blue Wave certified beaches in close proximity to the city and attractions like the Gatorade Sports Science Institute, tourism is currently one of the most important industries in Bradenton. However, local organizations like the Manatee Chamber of Commerce and The Bradenton Area Economic Development Corporation have been working with local, state, and national leaders to diversify the Bradenton economy. These collectives are fostering Florida's already business-friendly environment, by offering grants and other incentives to attract new companies. Frontier is also proud to contribute to the business-friendly atmosphere in Bradenton through our state-of-the-art business Internet and phone networks that have helped improve infrastructure throughout the city.
FiOS Business Internet for Manatee County
As of 2017, Manatee County is now ranked # 7 in the state for incoming investments. SmartAsset is the New York-based financial firm that created the list, which primarily relies on 4 main criterion: business growth, inflation-adjusted GDP growth, new building permits, and federal funding. This is great news for residents of Bradenton and a testament to the strong growth in the local business community.
Top Industries in Bradenton, FL
The Bradenton economy consists of many industries. In the beginning, the city of Bradenton consisted only of a sugar mill and a small pine wood pier. It has since grown to include a vibrant and diversified economy and now supports the following top industries:
Educational Services
Arts & Entertainment
Retail Trade
Professional & Business Services
See where else Frontier is available in Florida
Palmetto, FL
Sarasota, FL
Ruskin, FL
Saint Petersburg, FL
Pinellas Park, FL
Venice, FL
Largo, FL
Tampa, FL
Clearwater, FL
Brandon, FL
Clearwater Beach, FL
Valrico, FL
Durant, FL
North Port, FL
Dunedin, FL
Englewood, FL
Palm Harbor, FL
Plant City, FL
Tarpon Springs, FL
New Port Richey, FL
Bartow, FL
Lakeland, FL
Wesley Chapel, FL
Port Richey, FL
Zephyrhills, FL
Hudson, FL
Auburndale, FL
Winter Haven, FL
Lake Wales, FL
Haines City, FL
Davenport, FL