We're showing information for 34230.
If this isn't correct, enter your zip.
Get Your Sarasota Business Booming with Better Business Phone and Internet
Fast business internet speeds, advanced business phone options, and superior customer care—that's what Frontier Business® is all about
Call 1-855-295-7926 Now to Get Frontier Business Internet & Phone
Product and Pricing Offers for Sarasota Businesses
FiOS 75/75M
+ OneVoice
$124.98
$

104

.

98

/mo
per month for 12 months with one-year agreement. Taxes and Business High-Speed Internet Fee apply. Subject to availability.
Maximum speed as fast as 75/75 Mbps
FiOS 100/100M
+ OneVoice
$124.98
$

144

.

/mo
per month for 12 months with one-year agreement. Taxes and Business High-Speed Internet Fee apply. Subject to availability.
Maximum speed as fast as 100/100 Mbps
FiOS 200/200M
+ OneVoice
$139.98
$

159

.

/mo
per month for 12 months with one-year agreement. Taxes and Business High-Speed Internet Fee apply. Subject to availability.
Maximum speed as fast as 200/200 Mbps
Limited-time offer for new business customers in select areas of CA, FL & TX. Must subscribe to new FiOS Internet for Business with one-year agreement. Internet will be provisioned with maximum speed as fast as 25 Mbps download/25 Mbps upload based on line requirements. Internet service speed is not guaranteed and will depend on many factors. Multiple devices work best with at least FiOS Internet 50/50 Mbps which is available at additional cost. Service subject to availability. A $9.99 broadband processing fee upon disconnection of service and early termination fee equal to the remaining balance of the agreement apply. Internet installation fee waived with one-year agreement. Wireless router available for $200 purchase or $10/mo. rental, subject to change. Other terms and conditions apply. Frontier reserves the right to withdraw this offer at any time. The FiOS marks are owned by Verizon Trademark Services LLC and used under license.
What to Expect from
Frontier in Sarasota
Frontier® is always looking to grow and extend into areas that can benefit from access to the various communication services they offer. After acquiring many of the Verizon lines in Florida, Frontier has been providing customers with fast business Internet speeds, stellar connections, and the best in customer service. Customers can rely on Frontier customer support to be there when they need them most, for the services they use daily.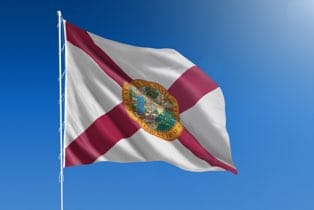 Help Your Business Communications Run Smoothly
24/7 Business-Class support included
99.9% network reliability
Unlimited nationwide calling
Dedicated Internet business connection
Sarasota's Business-Friendly Business Phone Service
Staying connected to customers, clients, and partners is paramount for your business relationships and customer satisfaction—especially in Sarasota. With just over 50,000 residents and a reputation as the best small town in America to live in, Sarasota has a distinctive small town vibe, which is why it's so important to make sure your Sarasota business is equipped with the communication tools you need to maintain a good relationship with local customers. When you have a reliable phone line, communication can stay open and clear and provide your customers with the service they expect.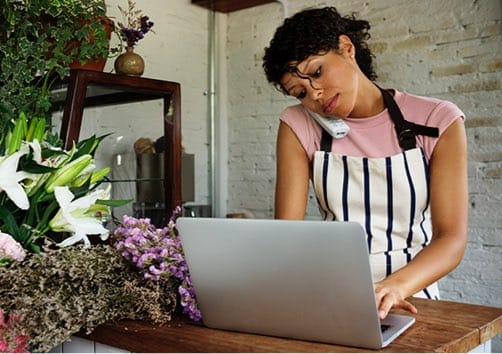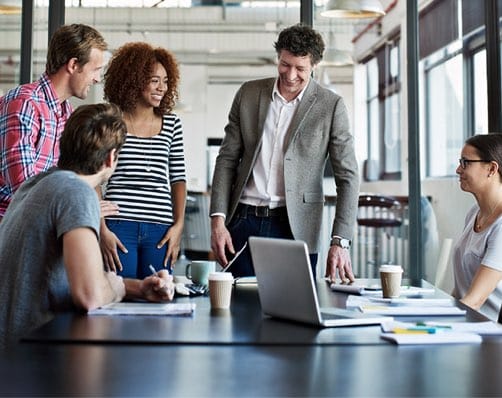 Frontier understands the importance of getting that kind of connection for a great price. With three different business phone package options, Frontier makes it easy to find the right features for your business in Sarasota, FL. Whether your business is one of the many new small businesses that call Sarasota home or a larger more-established company, Frontier offers plenty of features to fit your needs. Choose any of the three OneVoice packages, which include OneVoice Local, OneVoice 100, and OneVoice Nationwide. Each package comes with basic voicemail and caller ID. You'll also have access to various other premium features such as unlimited calling and no fees, depending on the package.
With Frontier Business phone, you can do more than just answer calls. With a range of premium features, you can have full control of the way you communicate over the phone. To make that control possible, you can get other features like Anonymous Call Rejection, Calling Waiting, and 3-Way Calling. Stop wasting time with anonymous calls, be alerted when another call is coming in, and make business meeting calls easier.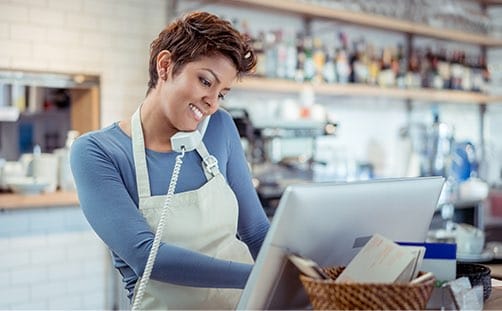 FiOS Business Internet for Sarasota
Living in the digital age typically means that your business has to be digitally-savvy to compete. And with all of the economic growth Florida has seen in recent years, Sarasota has become a popular place to do business.
CNBC
even named Sarasota as one of the 20 best U.S. metropolitan areas to start a business. Because of these factors, it's essential to have a
business Internet
connection that keeps you in the race. Frontier offers
FiOS® Internet for business
, with a variety of packages that allow you to choose the right speed, whether you need connection service for your Sarasota company of 5 or your workforce of 500. FiOS Internet speeds range from 25Mbps to 500Mbps, with prices sure to fit your budget. And if you want to simplify your business services, sign up for a bundle that includes both
business phone and high-speed internet
.
Business is a Top Career Path for Sarasotians

In Sarasota, Florida, 32.8% of the workforce is centered in Science, Business, Arts, and Management. Occupations in these fields are more popular than other career paths. This means that Sarasota might be a good fit for you if you're looking for a warm location for your new business venture, or hoping to find a sunny place to work as a new artist. No matter what type of work you do, Frontier can get you the communication services you need to thrive in Sarasota.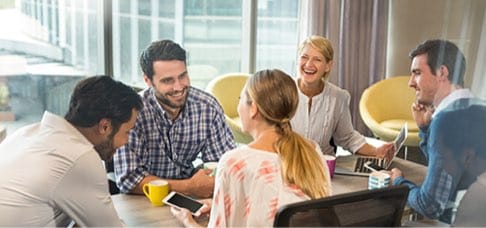 Getting Connected in Sarasota is Easier Than Ever
Florida has made huge strides towards making sure that residents all over the state have access to high-quality Internet. Multiple government grants have created opportunities for growth and expanded the infrastructure necessary to connect citizens of Florida. With these broadband initiatives, accessibility has grown to as much as 95% of the state. Besides that, over 90% of Florida residents have speeds of 100 Mbps or faster.

Living in Sarasota means more than having access to as many as 13 public beaches of powder-fine sand. You also have access to broadband coverage available in 96.6% of the city. That means that almost anywhere you find yourself, you can stay connected.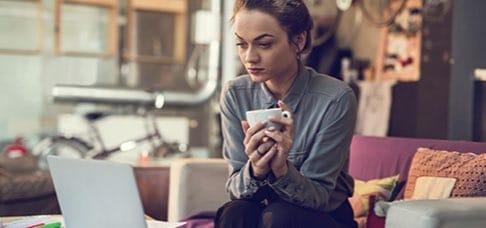 Sarasota, Florida: A Great Place for Business
Like most of Florida, the economy of Sarasota has been growing since the recession, with some estimates predicting Sarasota job growth of up to 44% over the course of the next 10 years. On top of that, Sarasota appreciates the small businesses in the community and recognizes those efforts each year with the Frank G. Berlin, Sr. Small Business Awards. Recipients are influential small businesses that are owned and operated by members of the community.
Top Industries in Sarasota, FL
Historically, Sarasota gained attention for their citrus and fishing industries. Settlers in Sarasota also worked to improve waterways and channels to support commerce and shipping. Today, the modern Sarasota economy has dramatically changed and consists of these top four industries:
Educational Services
Arts & Entertainment
Professional Services
Retail Trade
See Where Else Frontier Is Available in Florida
Bradenton, FL
Palmetto, FL
Venice, FL
North Port, FL
Ruskin, FL
Englewood, FL
Saint Petersburg, FL
Pinellas Park, FL
Tampa, FL
Largo, FL
Brandon, FL
Durant, FL
Valrico, FL
Clearwater, FL
Clearwater Beach, FL
Dunedin, FL
Palm Harbor, FL
Plant City, FL
Bartow, FL
Tarpon Springs, FL
Lakeland, FL
Wesley Chapel, FL
New Port Richey, FL
Zephyrhills, FL
Port Richey, FL
Auburndale, FL
Winter Haven, FL
Lake Wales, FL
Hudson, FL
Haines City, FL
Davenport, FL