We're showing information for 33601.
If this isn't correct, enter your zip.
Business Internet and Phone Options for Tampa that Don't Disappoint
See a real difference in your business with FiOS Internet and top-of-the-line Business Phone from Frontier®
Call 1-855-736-9967 Now to Get Frontier Business Internet & Phone
"Product and Pricing Offers for Tampa Businesses
FiOS 75/75M
+ OneVoice
$124.98
$

104

.

98

/mo
per month for 12 months with one-year agreement. Taxes and Business High-Speed Internet Fee apply. Subject to availability.
Maximum speed as fast as 75/75 Mbps
FiOS 100/100M
+ OneVoice
$124.98
$

144

.

/mo
per month for 12 months with one-year agreement. Taxes and Business High-Speed Internet Fee apply. Subject to availability.
Maximum speed as fast as 100/100 Mbps
FiOS 200/200M
+ OneVoice
$139.98
$

159

.

/mo
per month for 12 months with one-year agreement. Taxes and Business High-Speed Internet Fee apply. Subject to availability.
Maximum speed as fast as 200/200 Mbps
Limited-time offer for new business customers in select areas of CA, FL & TX. Must subscribe to new FiOS Internet for Business with one-year agreement. Internet will be provisioned with maximum speed as fast as 25 Mbps download/25 Mbps upload based on line requirements. Internet service speed is not guaranteed and will depend on many factors. Multiple devices work best with at least FiOS Internet 50/50 Mbps which is available at additional cost. Service subject to availability. A $9.99 broadband processing fee upon disconnection of service and early termination fee equal to the remaining balance of the agreement apply. Internet installation fee waived with one-year agreement. Wireless router available for $200 purchase or $10/mo. rental, subject to change. Other terms and conditions apply. Frontier reserves the right to withdraw this offer at any time. The FiOS marks are owned by Verizon Trademark Services LLC and used under license.
Frontier Creates Better Connectivity in Tampa
After acquiring fiber lines in the region, Frontier hasn't stopped providing a full range of communication and connectivity services to the residents of Tampa, Florida. Because Frontier is one of the newest providers for business internet and phone in the area, customers have gained access to the latest technology. And with all of the growth that Tampa is experiencing, Frontier makes it possible for new and existing companies to stay ahead of the curve. Add in the professional customer service, and it's easy to see why Frontier is the better choice for business communication internet and other communication technologies in your part of town.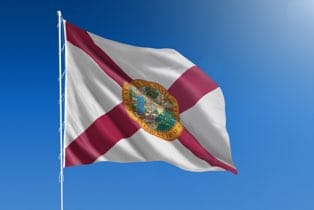 Help Your Business Communications Run Smoothly
24/7 business-class support included
99% average uptime
Unlimited nationwide calling
Dedicated business Internet connection
Why You Should Get Frontier in Tampa, Florida
Stay Connected in Tampa with the Latest Business Phone Technology
Tampa Bay leads the state in job creation, meaning your company is probably growing and changing. In fact, Florida as a whole was ranked as the 6th best state to start a small business, meaning that competition is growing as well. Get the business phone plan that easily grows and changes with your needs. Frontier can give you just that with a variety of plans and features to match your business and help you stay ahead of your competitors.

Choose from a range of features including call waiting, 3-way calling, caller ID, call forwarding, with perks like unlimited calling and zero fees. You'll also have the option to have business phone plans like OneVoice Local, for unlimited local calling or select the OneVoice Nationwide to stay connected to partners and clients across the US. Whether you need to make a call to St. Petersburg across Tampa Bay or call a city across the country, you can count on the connection that Frontier offers.
FiOS Business Internet Solutions for All of Tampa Bay
As a business owner in Tampa you know that economic and job growth is on the rise. And since Tampa ranked as one of the top 10 cities in the US to work in technology, it's likely that customers will expect your company to be up-to-date and competitive in a fast-paced business world.

Stay ahead of the competition with FiOS® internet for business. Tampa may have been ranked as the most stressful city but that doesn't mean that your internet connection needs to be a cause of stress. And with Frontier, it won't be. Choose the high-speed internet package that works best to keep daily operations moving. FiOS Internet speeds range from 25 Mbps to 500 Mbps, so you can find the right fit for your small restaurant downtown, or your fortune 500 company.

Frontier provides a completely fiber network for lightning-fast speeds and a secure connection. When it comes to having a connection you know you can count on, getting business internet from Frontier is a sure bet.
Tampa Bay is leading the state in job creation with 40,000 annually for several years running.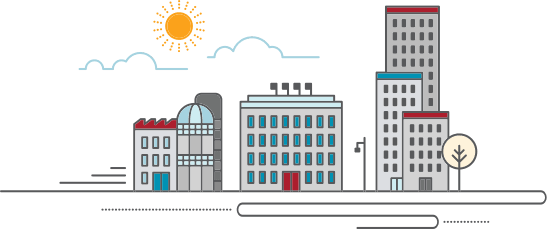 Business is a Top Career Path in Tampa
With many occupations centered in management, business, science, and the arts, Business, Science, and the Arts, it's no wonder that Tampa's projected job growth is so high. Over 40% of the job field in Tampa is covered by that list of jobs.Tampa also boasts an unemployment rate of only 4.5%. But if those statistics weren't enough to interest you, the culture of Tampa might. Besides being a growing city, Tampa has a vibrant past, known as Cigar City for it's history of cigar making in Ybor. The nightlife and array of locally owned restaurants make for an excellent city to call home and find job opportunities.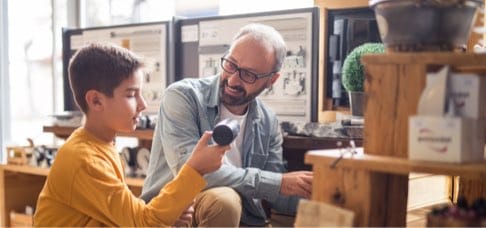 Getting the Connection You Want in Tampa is Getting Easier
Tampa has been named one of the best big cities in the U.S. to live in and is a thriving center of culture and business. That's why it's important for Tampa residents, visitors, and entrepreneurs to be able to stay connected. With renewed efforts to expand and provide infrastructure, broadband availability has grown in the state of Florida. Florida has made a point of building out the infrastructure in order to provide connectivity all over the state, and specifically in Tampa, 98% of the city is able to get online. And statewide, residents are able to get an average speed of 12 Mbps.

There's no need to keep asking yourself, "what business internet providers are in my area?" Frontier is proud to be one of the communications providers in Tampa that are making it easier for all members of the community from Ybor to Clearwater to have the business internet and phone services they need.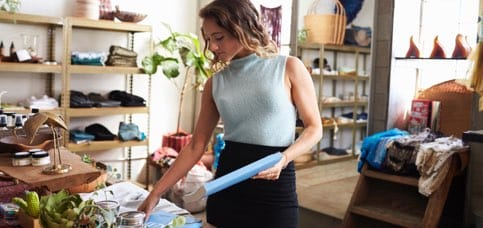 Leading the Way in Job Creation in Florida
It's well known that Tampa is an aesthetically pleasing locale, with the bay averaging a beautiful depth of 12 feet. A lesser known fact is that Tampa is a great place to be in business because the city whose name means "sticks of fire" is also leading the state in job creation. For the last several years, the numbers have Tampa paving the way for new jobs, decreasing unemployment rates from a high of 9% to as low as 4.6%.
Did you know?
34.8% of the Tampa population have earned a Bachelor's degree or higher.
Top Industries in Tampa, FL
Due to large amounts of phosphorus found near Tampa bay, some of the city's first industries were mining and shipping. Today, the modern Tampa economy has dramatically changed and consists of these top four industries:
Educational Services
Professional & Business Services
Arts & Entertainment
Retail Trade
See where else Frontier is available in Florida
Brandon, FL
Valrico, FL
Ruskin, FL
Pinellas Park, FL
Durant, FL
Saint Petersburg, FL
Dunedin, FL
Largo, FL
Palm Harbor, FL
Clearwater, FL
Plant City, FL
Wesley Chapel, FL
Clearwater Beach, FL
Tarpon Springs, FL
New Port Richey, FL
Zephyrhills, FL
Port Richey, FL
Palmetto, FL
Lakeland, FL
Bradenton, FL
Hudson, FL
Bartow, FL
Auburndale, FL
Sarasota, FL
Winter Haven, FL
Haines City, FL
Lake Wales, FL
Davenport, FL
Venice, FL
North Port, FL
Kissimmee, FL