Frontier® Equipment Solutions
From the cloud to the user's desktop with your full-service, local provider for voice, data and video equipment
The Frontier Advantage
Products that are right for your business, backed by local, personalized support, that's what sets Frontier apart from the competition.
To build a new network, expand your LAN/WAN, or enhance your business' voice, data and video capabilities, there are a number of advantages of choosing Frontier for your telecommunications and IT equipment needs.
We specialize in equipment solutions for banking/finance, education, healthcare, hospitality, government, public safety, retail, real estate and many other industries, regardless of the size of your business.
Frontier works with industry-leading equipment manufacturers, to offer state-of-the-art technology and seamless integration.
Our partners meet strict certification standards for quality, innovation, reliability and service.
We provide U.S based 24/7/365 customer service and technical support. Help is just a phone call away.
Equipment Partners
We Offer
Voice Systems

Wired & Wireless Network Systems

Video Systems
Voice Systems
Premise Based IP PBX
VoIP
Cloud Based
Premise Based
Analog & Digital Phone Sets
Wired & Wireless Network Systems
Routers
POE & LAN Switches
Servers
Hubs
Access Points
Controllers
Firewalls
Storage Devices
Video Systems
Video Conferencing
Equipment – on premise 
and software based
Video Security Surveillance Equipment and Services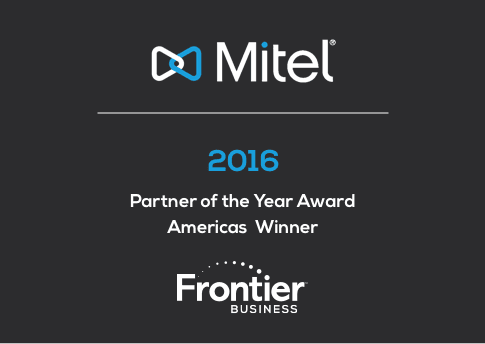 Mitel offers state-of-the-art phone systems with a wide range of advanced features, secure cloud storage, and call center solutions for businesses of all sizes. With Mitel's unified communications, your company can increase productivity, streamline processes, and save money on hardware, maintenance, and IT costs. Plus, these solutions integrate easily into your existing IT framework.
With MiCollab, employees can stay connected and collaborate from any device—anytime, anywhere
Improve employee productivity and maximize efficiencies with MiVoice, a platform that's flexible, future-proof, and simple to manage and deploy
Work smarter and more economically with MiCloud, an all-inclusive storage and communications solution conveniently hosted in the cloud
MiContact Center can help you build and maintain strong customer relationships with advanced routing capabilities and extensive custom reporting
As a Mitel-authorized partner for 25 years, Frontier is recognized as Mitel's #1 business partner in North America*
Learn more about Mitel

Cisco Meraki is a market leader in routing, telepresence, wireless LAN, switching, voice, web conferencing, servers, storage networks and security solutions. Cisco Meraki offers secure, 100-percent cloud-based solutions that are scalable to networks of all sizes. Access points are built from high-grade components and optimized for seamless user experience—faster connections, more coverage, and fewer calls to IT support. With Cisco Meraki, you'll enjoy a number of benefits:
Deep network-wide visibility that enables smarter network management.
Easy control of users, applications and devices from a single dashboard.
Network security maintained with PCI and HIPAA-compliant cloud infrastructure.
Lower IT costs via reduced hardware and software maintenance.
Learn more about Cisco

Today's customer relationships are ongoing conversations that unfold across time and channels. Phone, video, email, chat, social: It's all one integrated omni-channel now. Done right, seamless execution pays off in increased revenue and higher lifetime value of customers. Avaya's core platforms make it possible: Avaya Aura, Avaya IP Office, Avaya Breeze snap-in device platform and the Snapp Store marketplace.
Team engagement is the magic that happens when everyone in your workforce is connected effortlessly to the mission, to each other and to customers. When it works you feel it in your culture and on your balance sheet—and your customers feel it most. Barriers disappear. Productivity rises. Our team engagement solutions get you there.
Build a path to the future. Avaya's advanced fabric networking technology takes SDN networking and cloud services to the next level. Reduce network outages, enjoy quicker access to information, and easily integrate new communications channels and applications. If you wish, do it all with your existing infrastructure.
Learn more about Avaya

ADTRAN® ProCloudSM Wi-Fi offers a fully managed, business-class Wi-Fi service, built on Bluesocket® virtual Wireless LAN (vWLAN). ProCloud Wi-Fi service is flexible and scalable, ensures a secure, always-on wireless network,provides proactive network monitoring and monthly management reports, and includes turn-key services to reduce IT support burdens.
Wi-Fi solutions
vWLAN solutions
Data switches
Routers
Learn more about Adtran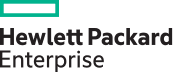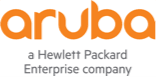 Hewlett Packard Enterprise (HPE) helps customers use technology to slash the time it takes to turn ideas into value. Some of our customers run traditional IT environments, most are transitioning to a secure, cloud-enabled, mobile-friendly infrastructure. Many rely on a combination of both. Wherever they are in that journey, we provide the technology and solutions to help them succeed. HPE can combine the strengths of each one of our business units to provide value to customers by providing:
Technology That Fuels Transformation
We make IT environments more efficient, productive and secure, enabling fast, flexible responses to a rapidly changing competitive landscape. We enable organizations to act quickly on ideas by delivering infrastructure that can be easily composed and recomposed to meet shifting demands, so they can lead in today's marketplace
Solutions That Customers Need to Succeed
We deliver high-quality, high-value products, consulting, and support services in a single package. We have industry-leading positions in servers, storage, wired and wireless networking, converged systems, software, services and cloud.
Mobility and Work Place Solutions Powered by Aruba
Aruba, a Hewlett Packard Enterprise Company, provides a full range of mobility and workplace solutions that manage devices, applications and content. From robust campus networking to developer tools and more, we help you empower your employees to choose the right path to achieve their best every day.
Learn more about HPE

Ruckus Wireless, Inc. is a global supplier of carrier-class, Smart Wi-Fi products and technologies.
Patented technologies integrated into Ruckus Smart Wi-Fi products enable reliability, range, speed and scale of Wi-Fi services. These technologies uniquely focus and steer Wi-Fi signals by choosing the best performing paths and channels — adapting to environmental changes and mitigating interference, obstacles and obstructions that degrade Wi-Fi performance.
Ruckus markets and manufactures a complete line of advanced indoor and outdoor wireless systems for a wide range of customers from SMBs to Enterprises in a variety of markets including retail, hospitality, education, and professional services to support applications such as WLAN access, mobile data offload, public access, and managed wireless LAN services
Learn more about Ruckus & Brocade
Resource Center
Advice & information from industry experts
Case Studies
To learn more about what Frontier can do for your business, read what some of our satisfied customers are saying.
Read Case Studies
White Papers
Learn about new developments and technologies that can help you succeed in your industry.
Read White Papers