We're showing information for 76901.
If this isn't correct, enter your zip.
Choose Frontier Business Phone and Internet for Better Business in San Angelo
Change the way you stay connected to customers and competition with Frontier Services. Revolutionize your San Angelo business communications by calling today.
Call 1-855-703-2284 Now to Get Frontier Business Internet & Phone
Product and Pricing Offers San Angelo Businesses
High Speed Internet Enhanced 5M
+ Phone
$89.99
$

80

.

00

/mo
for qualifying packages with one-year agreement
Maximum speed as fast as 3.1-5 Mbps
High Speed Internet Enhanced 7M
+ Phone
$89.99
$

80

.

00

/mo
for qualifying packages with one-year agreement
Maximum speed as fast as 5.1-7 Mbps
High Speed Internet Enhanced 10-15M
+ Phone
$89.99
$

80

.

00

/mo
for qualifying packages with one-year agreement
Maximum speed as fast as 7.1-15 Mbps
Offer for new business customers in select areas. Must subscribe to new High-Speed Internet (HSI) for Business and first OneVoice line with minimum one-year agreement. Internet will be provisioned with maximum speed as fast as 12 Mbps download based on line requirements. Maximum service speed is not available to all locations and the maximum speed for service at your location may be lower than the maximum speed in this range. Service speed is not guaranteed and will depend on many factors. Your ability to stream may be limited by speeds available in your area. Service and promotion subject to availability. Internet installation ($20), taxes, governmental surcharges, and fees, including Business High-Speed Internet Fee ($5.99/mo.), Wi-Fi router service fee (included for length of term agreement, then $10/mo.) and other applicable charges extra and subject to change during and after the promotional period. A $9.99 broadband processing fee upon disconnection of service applies. Early Internet termination fee of $33.33 per month, multiplied by the remaining number of months in the term agreement, will apply. Internet price guarantee applies to base monthly rate. OneVoice Nationwide pricing is for first line and requires a qualifying Frontier Internet connection. Voice service order or install charge may apply. Taxes, governmental and other Frontier-imposed surcharges apply. Minimum one-year agreement and early termination fee equal to the remaining balance of the agreement apply. Nationwide long distance excludes 900, international, directory assistance and dial-up calls. Customers with usage inconsistent with normal commercial voice applications and usage patterns may be required to either select another Frontier long-distance plan that charges for all long-distance calls or to cancel service. Services are subject to availability. Other restrictions may apply. Frontier reserves the right to withdraw this offer at any time.
What to Expect from
Frontier in San Angelo, TX
Frontier is one of 18 internet providers in San Angelo. In 2016, Frontier purchased Texas wirelines from Verizon and has since been providing quality services to Texans throughout the state. Texas residents from San Antonio to Amarillo, and from El Paso to Houston can enjoy the benefits of Frontier FiOS for Business and Frontier Business Phone.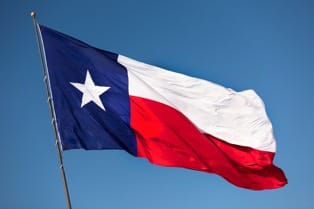 Frontier Perks to Boost Your San Angelo Business
24/7 Business-Class support included
Unlimited nationwide calling
Dedicated business internet connection
Create More Efficient Communication in San Angelo with Frontier Business Phone
No one likes waiting on the phone. Get to client and partner calls faster with Frontier Business Phone. Intuitive calling features like Voicemail, Anonymous Caller Blocking, 3-Way Calling, and Call Forwarding let you take care of customers whenever they're calling in.
Part of living in a small city means preserving the small city atmosphere within your company. Keeping lines of communication open is one way of doing that. Let Frontier be your partner with several different business phone options to fit the needs of your company. And with other perks like 24/7 Technical Support, distinctive ringtones, and long-distance add-on options, your phone package can be as unique as your business.
Packages start at $19.99 a month. When you call today, ask about Frontier's newest package, Frontier AnyWare, the newest VoIP cloud-based package added to the Frontier portfolio of solutions.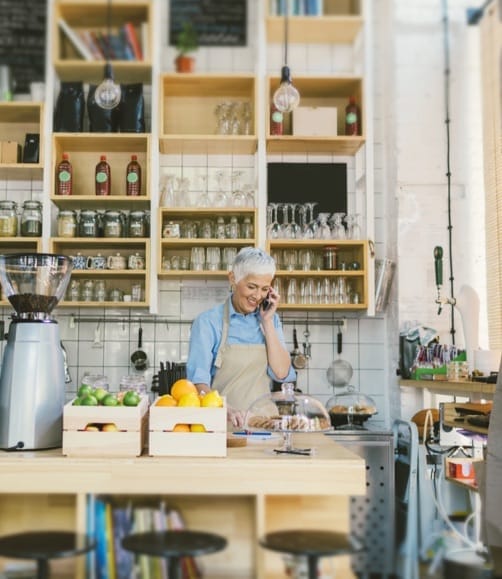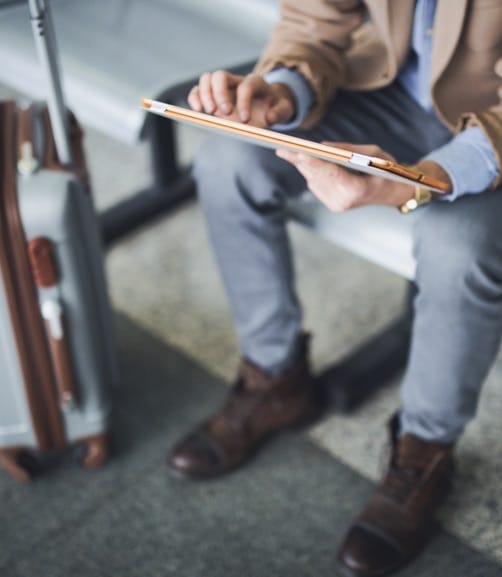 Get the Speeds Your San Angelo Business Needs with Business Internet from Frontier
Keeping up in today's tech world and economy, it's essential to have an internet connection you can rely on. Choosing business internet from Frontier means getting that kind of connection for all of your business software and operations. Having a reliable high-speed internet connection also means you are capable of having a strong online presence to help you reach new customers and connect with potential employees.
San Angelo is listed by Forbes in the top 100 cities for best small places for business and careers, cost of doing business, job growth, and education. With rankings like that, it's easy to see that San Angelo is a great place to live and be in business. Stay in the race and attract new talent with one of Frontier's several package options. You can get speeds up to 150 Mbps for large businesses, or as low as 40 Mbps for smaller companies. Frontier also offers package add-on's and bundle deals with business phone and internet.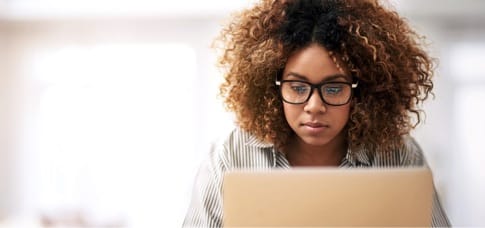 How Broadband Accessibility Is Changing in Texas
86% of Texas has access to broadband, but for Connected Texas, that's not enough. That's why they strive to change lives and communities across Texas by working to bring broadband access to all Texans. Connected Texas has earned 8 million dollars in grants since 2010 and continue with accessibility initiatives still today. Texans statewide have access to internet speeds of 45 Mbps on average.
The Fiber Broadband Association also works to provide knowledge, resources, and tools to communities and companies for the growth and adoption of fiber internet through Texas. Fiber Broadband believes that expanding fiber internet will "promote economic development and enhance quality of life."
Today Texans can choose from 435 different internet providers. Frontier is one of the top internet competitors in Texas, offering residents stellar connections and great prices.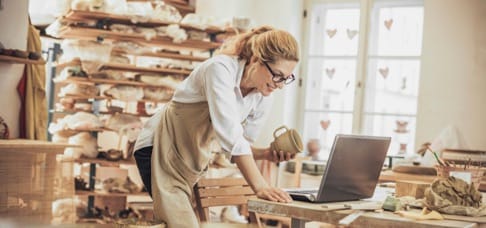 San Angelo Is a High Scoring Place to Live and Do Business
San Angelo may have a hot climate, but many perks of living and doing business in San Angelo might make up for it. With a cost of living lower than the national average—4.2% below —and the draw of a small town feel, this city of just over 100,000 has a lot to offer. San Angelo received a high livability score from AreaVibes for factors like local amenities, education, and weather.
The economy of San Angelo is supported by several local employers and industries including Goodfellow Air Force Base, Shannon Health System, and San Angelo ISD. These businesses provide many jobs to the San Angelo community.
Looking to move to San Angelo or hoping to start a new business? Then you're in luck. The City of San Angelo has a host of resources to get you started found on their website.And of course, Frontier will help you with your business internet and phone needs.
Top Industries in San Angelo, TX
Educational Services, Health Care, Social Assistance — 24.5%
Retail Trade — 12.4%
Arts, Entertainment, Recreation, Accommodations, and Food Services — 13.2%
Professional, Scientific, Management, Administrative, and Waste — 8.4%