Technology
10 Apps To Help Boost Your Employee and Business Productivity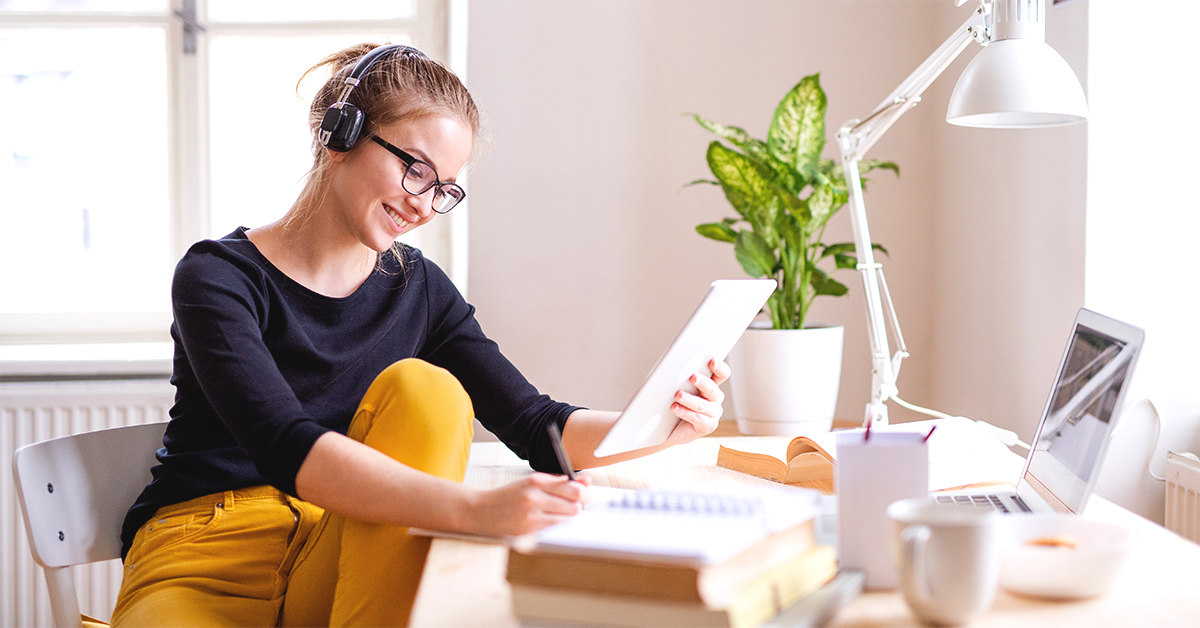 Stop checking your email. Stop spending precious hours in meetings. It's time to get organized and get your business moving. You've told yourself all of this in the past, but the "busy work" keeps piling up.
There are ways to get out from under the weight of your responsibilities, and one of those is letting the right software do some of the work for you. There are plenty of productivity apps out there for every kind of business, every kind of business owner and every kind of employee. Just as there's no one-size-fits-all approach to productivity, there's no one right app to use. You can try from a wide array that offer different methods until you find the system that works best for you and your business.
What are productivity apps?
Productivity apps are designed to make your work easier and more efficient. From planning to time management to organizing, there's a digital solution out there that can help you achieve your small business goals, improve your workflow and increase your professional satisfaction. Here are 10 of the best productivity apps for small business. Just choose your goal and go.
Personal productivity
Apple Shortcuts – You can create events, or actions, that happen automatically when triggered. An example automation: "When I start work at 9 a.m., silence my text messages." You can also set shortcuts so your phone automatically sends a daily check-in email to someone you designate. This productivity app is available for iPhone and iPad users.
Evernote – A versatile note-taking app that lets you write, record audio, take photos, upload PDFs and more. It's great for personal use, but you can also use it to share notes and collaborate with your employees or team members.
RescueTime – If you want to keep yourself on a strict schedule and figure out where your time is being wasted, try this app. RescueTime records the websites you visit and the apps you use. It can also track the breaks you're taking at work. The app will block distracting content for you when you need to focus on your work, and it will also help you set goals for yourself.
Todoist – Gone are the days of scribbling a to-do list on the kitchen notepad. Today, you can use this app to help you prioritize your tasks and also delegate them to other people on your team. Use this tool's collaborative functions to increase employee productivity.
Small business productivity
Zapier – This app can help boost employee productivity in the office. Like Apple Shortcuts, Zapier creates automations, but these automations are between apps and services. Here's an example automation: "Every time a customer sends an IT support message, create a task for the IT team in our productivity app, and add the customer's contact information to my email contact list."
Google Workspace – King of the organization apps, Google Workspace (formerly G Suite) combines Google Docs, Sheets, Slides and many other apps to keep everyone on your team working together efficiently. This suite of office apps save and sync your work automatically, giving you peace of mind and increasing your productivity.
Collaborative productivity
Asana – Designed to help teams track, organize and manage their work, think of it as a to-do list for everyone in your office. Its brightly colored Kanban boards are perfect for keeping track of the status of ongoing projects and who is doing what task.
Quip – A collaborative document app, Quip is best used for brainstorming sessions with your team. It's an all-in-one word processor, alert app, note-taking app and team-messaging app. It's easy to set up and easy to use. Quip is owned by Salesforce and is part of the Salesforce Anywhere suite of digital tools.
Trello – Trello is another work management app with Kanban boards that can help teams manage their workflow and stay on top of assignments and tasks. Its interface is simple, but it's a powerful app that can help your small business stay informed and organized.
Slack – It's known as a popular "watercooler app," but Slack can help you save time by eliminating emails altogether. You can communicate instantly with employees and team members by posting on the Slack channels (which are like discussion boards). It's a faster form of communication and it includes group discussions, video calls and audio calls.
Productivity apps and security
Most of these apps can be accessed via a mobile device, whether it's a smartphone or tablet. Before you commit your important business correspondence to an app, it's important to read that program's privacy policy and determine whether or not the app will keep your information safe and secure. Add another layer of security by using strong and secure home and office internet access.
You're not going to find more than 24 hours in a day, but you will find more time to spend on what's important for you and your business. And that's time well spent.
Product features may have changed and are subject to change.