Protect Vital Data with Frontier® Secure
Safeguard your digital property with award-winning protection from Frontier.
Security solutions recognized for excellence by AV-Test1
Affordable device coverage & cloud solutions
24/7 U.S.-based technical support
Packages starting at $14.99/mo up to 5 workstations
Frontier Secure Packages
Keep your business supported, connected & protected with Frontier Secure.
Frontier Secure helps protect your digital assets with a three-pronged approach designed to mitigate a variety of risks—loss, theft, corruption, and more. Start protecting your data assets today with an all-in-one package featuring innovative digital solutions from Frontier Secure.
Security Pro
Starting at
$

14

.

99

/mo
Computer Security Pro
Content Anywhere Pro
Security Pro Plus
Starting at
$

24

.

99

/mo
Computer Security Pro
Content Anywhere Pro
Premium Technical Support
Security Pro Premier
Starting at
$

39

.

99

/mo
Computer Security Pro
Content Anywhere Pro
Premium Technical Support Pro
Office Multi-Device Protection
Mobile Security Pro
Frontier Secure Business Solutions
Learn more about the products that protect your data, connect your devices & support your IT needs.
Computer Security Pro
$

14

.

99

/mo
Central Management Console to monitor security across devices
Advanced malware & spam protection
Automatic software updates
Support for desktops & laptops*
Unlimited phone support
Office Multi-Device Protection
$12.99/mo
for $2,500 of coverage
Coverage for 12 consecutive months
Covers electronic or mechanical failure, plus accidental damage for eligible devices**
Onsite service & prepaid express shipping
Quick, easy claims process
Unlimited phone support
Mobile Security Pro
$1.99/mo
up to 5 Android devices
Firewall, browsing protection & anti-malware
Remote locate & wipe
Unlimited phone support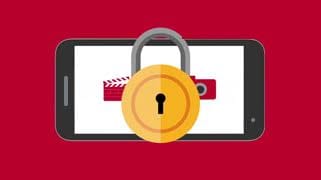 Connected
Content Anywhere Pro
$5.99/mo
with 50GB of storage
Shared storage across unlimited number of devices
Advanced security
Comprehensive cloud functions including Backup, Recovery, Share, Sync & Collaborate
Unlimited phone support
Supported
Premium Technical Support Pro
$12.99/mo
up to 5 workstations
Unlimited PC tune-ups & security checkups
Anti-malware & firewall updates
Wireless network setup & troubleshooting
Windows software installation
Unlimited phone support
*System requirements: Windows XP SP3 32-bit only, Windows Vista and higher 32-bit and 64-bit: 1GB or internet access service and charges not included. Taxes, minimum system requirements and other terms and conditions apply.
**Laptops and mobile devices only. Computers must be equipped with Windows Vista or newer, Android version 1.6 or newer, Apple operating system version OSX or newer, or Linux OS with 2009 publication date or newer. iPads must be equipped with operating system of 4.3 or newer. Monitors must be 24-inch or smaller. Homemade computers are not covered. ADH coverage—accidental damage from handling—protects equipment from cracked screens, spills, drops, and other mishaps. ADH coverage is available only for laptops, notebooks, and tablets. Preexisting conditions aren't covered. Claim eligibility begins after the first 30 days. Replacement equipment or parts may be new or re-manufactured with the same or comparable model. An $89 service fee is applicable per claim for desktop, laptops, notebooks, and tablets, as well as monitors; no service fees on accessories.
1Best Protection Award by AV-Test. https://www.av-test.org/en/award/2014/best-protection-f-secure/
Frontier Secure Broadband & Phone
It pays to be secure.
Get a $5 credit toward your monthly bill when you add any Frontier Secure package to business broadband and phone.
Max Internet + Phone
+ Frontier Secure
as fast as 7Mbps
$59.99/mo
for qualifying packages with minimum one-year agreement
Best for frequent email use and file transfers
Security Pro package included
Most Popular
Ultra Internet + Phone
+ Frontier Secure
as fast as 15Mbps
$79.99/mo
for qualifying packages with minimum one-year agreement
Best for frequent email use and file transfers
eCommerce
Security Pro package included
Ultimate Internet + Phone
+ Frontier Secure
as fast as 20Mbps
$109.99/mo
for qualifying packages with minimum one-year agreement
Ideal for average filesharing & downloads by 3–5 employees
Nationwide calling plan included
Security Pro package included
Extreme Internet + Phone
+ Frontier Secure
as fast as 40Mbps
$139.99/mo
for qualifying packages with minimum one-year agreement
Ideal for multiple employees
Best for online-based businesses
eCommerce with orders
Security Pro package included