Hospitality
5 Digital Marketing Ideas for Promoting Your Restaurant Online in 2021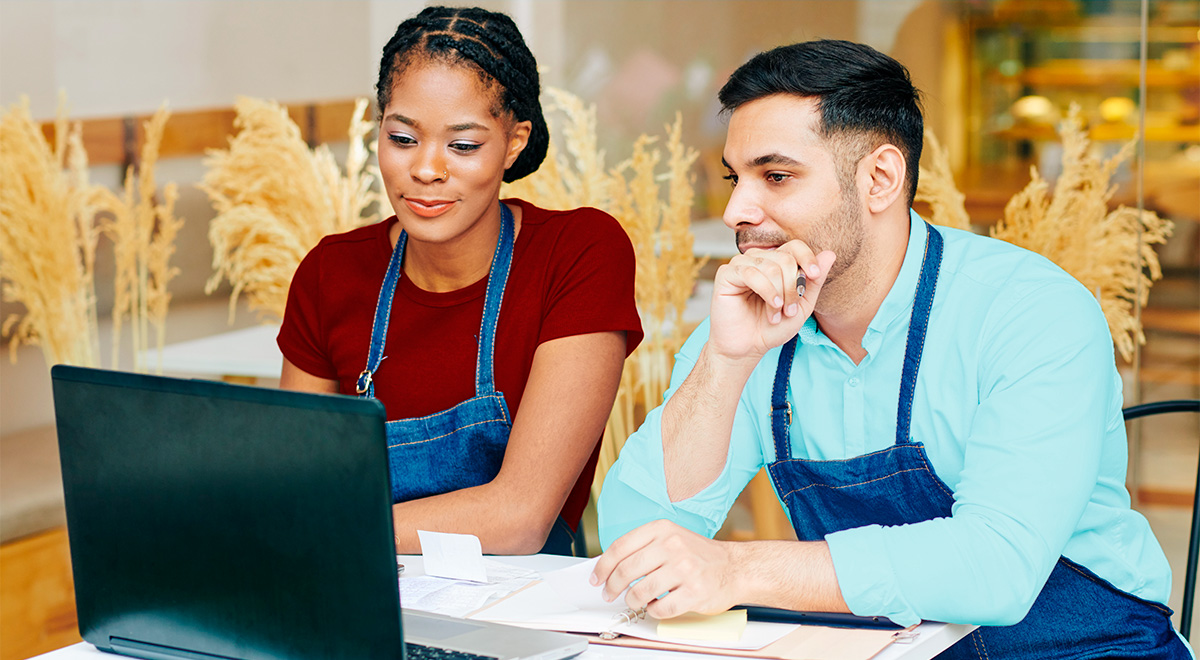 Your restaurant survived the pandemic. Now what? With competition fiercer than ever as in-person dining returns, it's critical to leverage the digital marketing tools that will help you attract new customers, increase sales, boost customer loyalty and allow your restaurant to stand out from the crowd.
Check out these five digital marketing ideas especially for restaurants.
1.

Revitalize social media marketing for restaurants
By now, it's likely that you're using some type of social media to promote your restaurant. But if you don't know how to market a restaurant on social media, or if your presence has been slipping recently, it's the perfect time to revamp your Instagram or Facebook for restaurants.
Start by investing in great photos of your food. Nothing draws a customer like a tantalizing photo of your best-looking meals. If you're not a great photographer or don't have the right equipment, hire a local student to get some great pics at your place.
Have fun with hashtags. And make sure you're posting frequently (at least once a day), so your content doesn't get buried. If you're having trouble coming up with content, utilize prompts like #throwbackthursday, #happyhour or #sundayfunday to spark inspiration. If you take pride in your restaurant playlist, you can expand your reach by tapping into music social media by sharing some of your favorite songs via your social media.
Go hyperlocal. Maybe you tag a Minor League Baseball team and its superfans in your area, letting them know dessert is on the house if the team hits three homers. Or offer a discounted post-workout cocktail to anyone who shows their receipt from a bootcamp class at the gym next door. Social media is the perfect place to share these offers, as people will tag their friends and help spread the word for free.
Try some influencer marketing. Partner with local foodies to attract new followers. They could take over your Instagram stories for a day or do a fun TikTok showcasing your new appetizers.
2. Create a loyalty program
The days of crumpled punch cards are long gone—online loyalty programs calculate automatically any time a customer pays, and they allow you to personalize them to offer any kind of rewards you want. If your POS system or delivery app doesn't already allow you to create one, check out software from services like Lightspeed, Clover and Upserve.
3. Use location-based marketing
Reveal Mobile and Agility are services that do the legwork of a location-based mobile advertising campaign for restaurants for you. Rather than you sticking flyers in mailboxes or putting an ad in the paper that you're not sure anyone will read, these services can provide more targeted, personalized ads like mobile push notifications or special offers to nearby customers searching for restaurants.
Plus, they provide you with analytics information that helps give you more info about what customers in your area are looking for, so you can tailor both your restaurant and advertising offerings to fit their needs.
4. Get local with SEO
Make sure your online menus are SEO-friendly. This means they pop up in the first page of Google results when people are searching for food near them.
Consider going with names like "Best Burger in Tampa" rather than something like "Sally's Famous Burger" for your menus. Integrate terms into your website, Google listing or menu that really differentiate you from the crowd, like "fastest Chinese food delivery in Rochester," "family-friendly restaurant in Asuza" or "best outdoor patio for watching sports in Dallas."
This can be especially helpful as people search super specific terms post-pandemic. You might pepper your website or online menu with phrases like "a restaurant that still does outdoor dining in Minneapolis."
5. Start a restaurant newsletter
Turn to services like Substack, Ghost or Benchmark to create email newsletters. More personal and creative than a standard email blast, a newsletter allows you to connect on a new level with customers, driving loyalty and keeping you relevant. Maybe you share mouth-watering photos of your weekly specials, highlight a customer of the week, hide a secret discount somewhere in the newsletter text, offer helpful cooking tips or invite readers to share stories of their culinary adventures.
Newsletters don't have to be long and dense—in fact, readers love content that's short and sweet. But if you still think a newsletter is too much of a time commitment, see if it's something you can do with your neighbors. Maybe you and a few other businesses on your block each contribute a weekly update to a community newsletter. The cross-promotion could help you attract new customers and lead to more sharing of resources with your fellow small businesses.
Make the commitment
Word to the wise: Don't haphazardly attempt a bunch of digital marketing ideas. A restaurant Instagram page with a handful of poorly lit photos is more off-putting than no Instagram presence at all. Put in the work on a few digital marketing ideas you know will work best for you. It takes time and commitment, but the payoff will be worth it.
Finally, make sure your network can handle any increased digital activity. A loyalty program or fun QR codes are no good if your Wi-Fi crashes when customers try to access them. Conducting an internet speed test, repositioning your devices to get a stronger signal and checking in with your provider to see if the fiber network is available in your area are all smart ways to stay ahead of any connectivity troubles that could interfere with your new plans.
Product features may have changed and are subject to change.