Technology
5 Reasons Your Business Needs Fiber Internet Speeds Right Now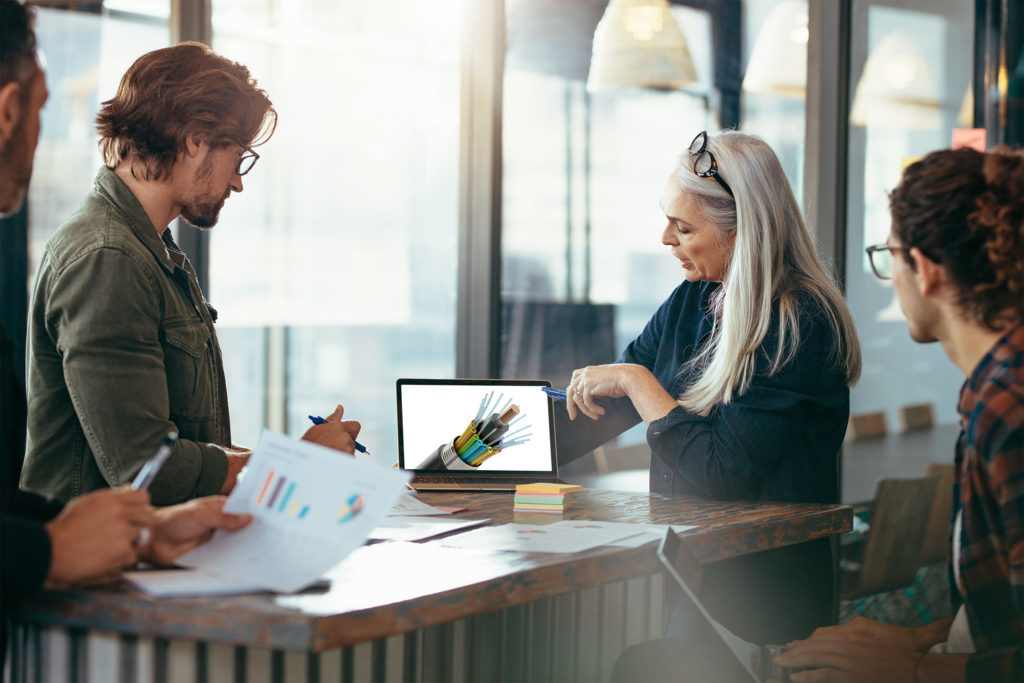 As a small business owner, you're always looking for ways to be more efficient, more competitive, more valuable and available to your customer. If it's available to you, fiber-optic internet can help you with all of these goals.
Fiber-optic internet is advanced technology that can easily have an influence on your business. It transfers data right to your business as pulses of light through tiny fibers, making data delivery faster and often more reliable than traditional internet service.
Whether you need faster service for your e-commerce site or are trying to avoid choppy video conferencing, fiber-optic internet service can be your answer. Take a look at the ways it can transform a wide variety of small businesses:
1. Work at high capacity with faster speeds
Fiber is faster than cable or wireless internet. It also typically has lower latency, meaning there's not as much of a lag time during the transfer of data between you and your service provider. Latency shows up as signal choppiness or downtimes on applications that require data being passed from one person to another, like video conferencing, webcasts and file sharing.
You need fiber for more readily conducting multiple online tasks at the same time. Slow internet and high latency could be slowing down your entire business plan if your employees can't video conference and email spreadsheets at the same time. If your website doesn't load quickly enough, potential customers can easily turn to a competitor—one Google study showed that as page load times increase from 1 second to 10 seconds, the probability of a mobile site visitor bouncing goes up by 123%.
You're probably wondering if there's a standard for the speed claims that internet service providers make and deliver. Yes, there is. The FCC publishes reports based on the latest performance testing.
2. Matching uploads and downloads
While you may think primarily of download speeds when you think of fast internet, faster uploads are more important than you think. You upload more than you ever have. You upload when you communicate with your suppliers, your customers, your social media channels, your data storage servers. You're sending more data to more resources and partners, and this will continue to grow.
These particular tasks typically need measurably faster uploads:
Video conferencing
Sending large files
Data and hard drive backups to cloud applications and services
Web hosting
Voice over Internet Protocol (VoIP)
3.

Improved VoIP connections
If you've changed your traditional landline phone service to VoIP service, you're relying on an internet connection for your voice communications. With fiber-optic service, your VoIP service will have the same clear signal as your internet service. It just makes sense to make fiber work for you everywhere.
4. Reliability
Fiber gives you service you can count on in a few different ways:
It's not likely to fail during a power outage

It can withstand differences in temperatures

It is not affected by water, including flooding

It does not wear out over time
5. Positions you for the future
Just as with any business improvement upgrade, you want it to last. Fiber can continue to deliver for you over the years. That's because fiber deployments are easy to scale up to 1 gig service speeds. You've seen that internet speeds are being offered at faster and faster rates. Your business's need for speedy data is only going to increase in the months and years ahead. Fiber sets you up for the future.
Working remotely, running your e-commerce site, focusing on customer relationship management (CRM) plans, downloading massive documents, updating your social posts, streaming more webinars than ever, video conferencing, uploading data to the cloud, supporting multiple users and devices have all changed the game.
This is a job for fiber. This powerful technology can be exactly what you need to get it all done.