Technology
5 Tips to Prepare Your Business for Disasters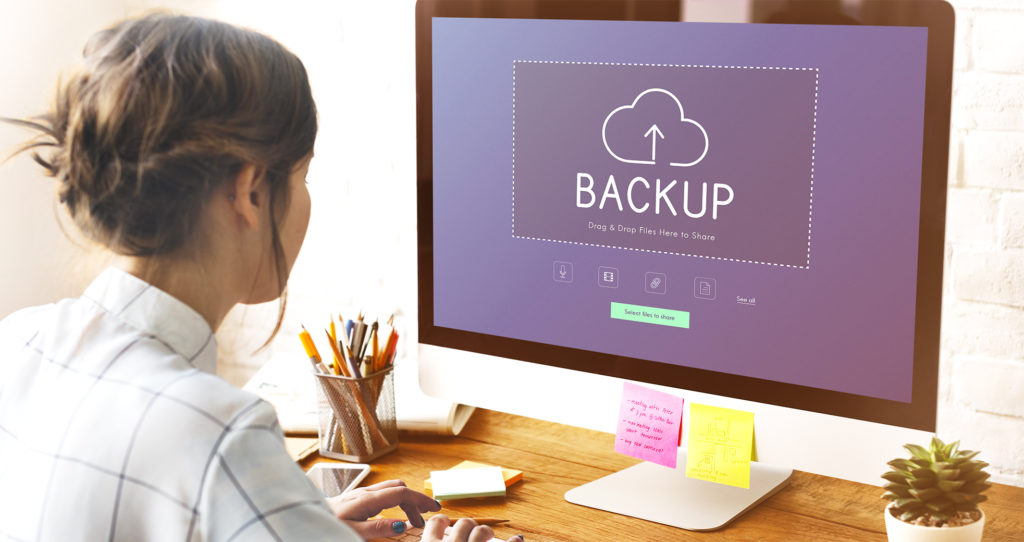 If you were caught off guard by COVID-19 or storms, floods, fires, or outages, there are many technology tools that can keep you focused.
Companies that embrace technology can use that tech as insurance, working to protect their bottom line by leveraging a variety of tools and changing the way they work and interact with customers and clients. Here are 5 tips to keep in mind and to be tech-ready.
1. Risk Assessment and Disaster Preparedness/Recovery Plans
The time to develop an emergency response plan is not the moment AFTER you've hit the iceberg. The best plans are developed far in advance, when it seems almost alarmist to imagine everything that COULD go wrong.
Each industry has its own risks. Perform a risk assessment and develop an emergency response plan based on your findings. Because we're not all risk management experts, companies like LogicManager, LogicGate, and Standard Fusion produce risk assessment and management software to help determine your business's risk and develop a plan specific to your industry and needs. Several of these companies have even developed risk management tools specific to COVID-19.
2. Automated Data and Equipment Backups
Invest in a generator. During power outages, you don't want your server offline if you depend on the data and software housed there, or your internet inaccessible if you rely on it for cloud-based applications or VoIP phone service.
An uninterruptible power supply (UPS) buys you a few minutes to back up data and safely power down your equipment after a power outage. A UPS will maintain power for a few moments, bridging the gap between power loss and your standby or portable generator kicking in. While most UPS systems run for only a few minutes, for a larger investment, you can install a system that will run for an hour or two, letting you get to the shop or office if power goes out after business hours.
If your business can't be without power, it's essential to invest in a natural gas- or propane-powered standby generator with an automatic transfer switch. These generators are wired into your electrical box and automatically kick on within moments of power loss. However, keep in mind that special permits may be required, and professional installation is a must.
Automate your data backups. If you have on-site servers, use cloud-based or off-site backup servers to ensure your data is intact and accessible. Several small business backup solutions for file servers, database servers, and your equipment are available.
For a one-person operation with relatively simple setup and storage, free options are available to back up your digital files. Using these backups is as easy as installing the software using a wizard, determining which drives or folders you wish to back up, and setting the backup schedule. These plans also make data recovery easier.
For file backup and access to your Microsoft Office programs and files from any computer with internet connectivity, a Microsoft 365 account and/or storing files in a Microsoft OneDrive account is your answer.
Even simpler than all of this is using an external hard drive for backups. Many external hard drives come with backup software to simplify and automate the process.
3. Remote Access and Management
What if the worst happens and unable to get into your workplace? You can still use your technology with remote access.
Set up remote desktop connections. You can access your Windows PC's files and networks using any Windows, Android, or iOS device as long as you've set up a remote desktop connection on that Windows PC. Microsoft support gives you full directions on how to set up connections and how to connect.
While Windows PCs tend to come with the Remote Desktop Connection, a variety of third-party applications offer the same functionality for both Mac and Windows PCs. Some apps like TeamViewer allow for IT and customer support staff to easily assist customers and staff with issues by taking control of their machines. While these apps usually come at a higher price point, find free services like Chrome Remote Desktop or AnyDesk.
Create a VPN. If your business is large enough to require your own dedicated server, technical resources, and network, consider setting up a virtual private network (VPN) along with the remote desktop connection to allow staff to keep working safely and securely.
Using that VPN and remote desktop connection, staff can log in to your system and do not need to have any of the files or apps they access housed on their computers. This reduces the risk of nefarious people intercepting any sensitive data being transferred via the internet. When using the VPN, your internet traffic is routed through an encrypted tunnel to the VPN company's server, masking your web traffic from anyone else connected to your router.
Even smaller companies without the need or budget for an in-house server and complicated network can benefit from using a VPN to access a remote desktop connection or cloud-based technology. Do your research to make an informed decision on a VPN that fits both your budget and security needs.
4. Collaboration Tools for Remote Work
Collaboration tools allow you to maintain regular communication, share resources, and manage productivity and workflow.
Keep teams in touch. Applications like Microsoft Teams, Igloo, or Slack will allow employees to chat, create team- or project-based channels, and share documents and resources. If your employees need access to collaborative documents that are frequently updated, consider using an application like Google Docs or Sheets. You can designate who can access, view, and edit each document, even track versions to see who made changes.
Take meetings online. If business as usual means meetings with staff or customers, tools like GoToMeeting, WebEx, or Zoom can help you maintain your meeting schedule. See each other, share screens, even record meetings.
Track projects. Tools like Trello, Monday, and Paymo allow you to track projects and assign tasks. See progress, get deadline reminders, and share files and resources.
5. Customer Communication Tools
An informed customer is a happy customer. That's why it's important to have a crisis communication plan to get information to customers and employees and automate that process.
Let customers know what's going on. Use Customer Communications Management software (CCM) to establish a plan to email, text, or call customers with basic information, appointment reminders, cancellations, or adjustments. If you need to shut down temporarily, send regular updates on your re-opening status. Use the CCM to share any expertise you may have in a particular crisis situation. You can even automate regular updates to reassure your customers you're there for them.
Know what your customers need. Customer Relationship Management (CRM) software that you usually use for sales and marketing can be part of your CCM to manage personalized communication with your customers. Make sure your customer database is up to date with current phone numbers and email addresses.
Social media is key. Keep your brand alive with updates about your business. Have a go-to strategy so you're ready with messages and suggestions for using your products or services, along with service updates.
Make sure you respond to problem comments, too. If a customer posts about a negative experience in a review or comment on your social media pages, your respectful response acknowledging their disappointment and finding a way to make it right goes a long way.
Use your business phone. Record outbound messages on your phone system that provide updates about how you're dealing with the situation. Regularly update those messages so customers calling in get current information. And, remember, your VoIP service can be answered from anywhere, so take advantage of that feature.
High quality connectivity
Fast, reliable internet service is your key to making the best of all this technology. Make sure your equipment, computers, devices, routers are all up to date with the right software. Then use all the skills that helped you build your small business to keep it nimble and focused on the future.
The advice above may not be a solution for every business. To meet the unique disaster preparedness needs of your business, seek professional advice. Prices and product features above, of course, may have changed and are subject to change.
The advice above may not be a solution for every business. To meet the unique disaster preparedness needs of your business, seek professional advice. Prices and products featured above may have changed and are subject to change.