Healthcare
6 Ways To Make Telehealth More Approachable for Your Patients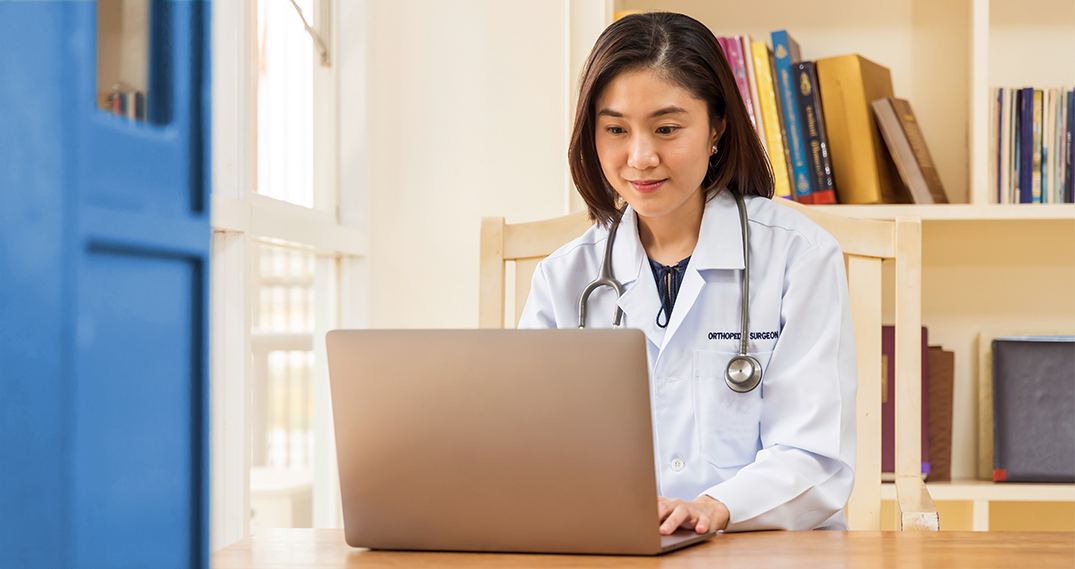 Many patients and providers likely experienced their first telehealth appointment during the pandemic. According to the CDC, telehealth visits in the last week of March 2020 were 154% higher than the same period in 2019. While many patients gave the service rave reviews, others either were hesitant to have a virtual appointment at all or had challenges due to technical issues or dissatisfaction with their provider's "webside" manner.
Due to the many benefits of secure telehealth for certain types of appointments, healthcare systems and insurance companies expect use of telehealth to be a lasting effect of the pandemic. Patients can have quicker access to healthcare, as well as access to experts outside their local area, and providers and insurance companies are able to keep costs down for patients with telehealth appointments.
Given it's here to stay, here are six ways to make telehealth appointments more approachable for your patients:
1. Consider the experiences of all patients
Your patients may vary widely, both in terms of their comfort with technology and their physical setup for an appointment. Your first patient of the day may be an 80-year-old woman who is nervous using technology and typically uses the internet for reading news stories and sending email. And your next appointment may be a young adult who has never known life without the internet but would need to take the appointment in a small apartment shared with roommates or while on break at work. It can be challenging to create an experience that provides virtual healthcare for patients of varying ages with varying circumstances.
Start by creating personas of patient types at your practice, so you can identify specific barriers to telehealth for each group. Make a list of their challenges, and then design an experience that meets their needs. For example, one persona might be a patient who doesn't have broadband access at home and has a chronic condition that could benefit from remote monitoring and regular telehealth follow-ups. You might think about compiling a list of local community resources to help patients access a suitable internet connection for telehealth.
2. Select an easy-to-use telehealth platform
HIPAA requires conducting telehealth appointments using a healthcare-focused platform that meets privacy regulations, such as Doxy.me or Chiron Health. Because these platforms offer a wide range of features and vary considerably in price, carefully consider the features your practice needs.
Your practice only sees the benefits of telehealth if patients are able to use the platform. Once you've narrowed it down to your top two or three choices, consider having a patient from each persona type use the tools as a trial to test how easy it is for your patients to use.
3. Triage which types of appointments are best suited for telehealth
While telehealth appointments are a great fit for many situations, such as follow-ups, medication refills, education and talk-based therapy, they're not a fit for all of your care. According to the Sykes' 2020 telehealth report, 41.3% of patients surveyed were not convinced that someone could treat their issues over video.
According to the American Academy of Family Physicians' Toolkit for Building and Growing a Sustainable Telehealth Program in Your Practice, telehealth appointments are typically a good fit for generally healthy patients with an infectious condition, quick check-ins with patients with a chronic condition, routine checkups for low-risk pregnancies, kids with low-risk conditions and behavioral health appointments.
When a patient schedules an in-person appointment when they could be seen sooner over telehealth—and it's an appointment that works well virtually—explain that they can get in sooner with a telehealth appointment and use the opportunity to answer any questions.
4. Create a patient cheat sheet
Patients often have many questions after they schedule their first telehealth appointment. Once they're scheduled, it's helpful to email an information sheet from your office that walks the patient through the entire process. Continually update the sheet based on common patient questions and issues. You may want to consider having multiple versions, such as one for patients with less technical experience and another for those who are more tech-savvy. Consider using the information provided by the U.S. Health Resources & Services Administration as a starting point for your instructions. Your telehealth platform may also have a template you can use.
Start by explaining the benefits to the patient, then provide details about what kind of equipment and connection the patient needs to get the most from their appointment, such as headphones and microphone, and even fiber-optic broadband if it's available.You should also include a section on how to install the telehealth platform and recommendations for ideal settings for the appointment, such as a private and quiet room in their home. Include step-by-step instructions and tips for telehealth appointments. Be sure to also include contact information for the Help Desk at your office if they have issues trying to connect at their scheduled time.
5. Communicate telehealth privacy and security features
Look for ways to let patients know the security measures your office is taking with regard to telehealth. When your appointment desk offers a patient a telehealth appointment, proactively share that the telehealth platform meets all privacy regulations and others cannot access their information. Create a privacy FAQ for your staff, so they can alleviate patient concerns and accurately answer all questions regarding security. You can also share this detailed article from the American Journal of Managed Care, which specifically addresses telehealth privacy for patients with concerns.
6. Keep the patient's healthcare provider consistent when possible
The Sykes report also found that 23% of those surveyed were not comfortable meeting virtually with an unfamiliar provider. Because a trusting relationship is often the cornerstone of healthcare, try to schedule patients with their regular provider, especially for their first telehealth appointment. By showing your patients they can continue their long-time relationship, even using telehealth instead of in-person, they may be more open to trying it. After having their first telehealth visit with their regular provider, patients may be more willing to see a new provider when it means getting an appointment sooner.
With telehealth here for the long term, now is the perfect time to take stock of your practice's current telehealth experience. You can then make the changes needed to help your patients feel more comfortable taking their next appointment virtually.