Technology
7 Reasons Your Small Business Needs a Cloud Phone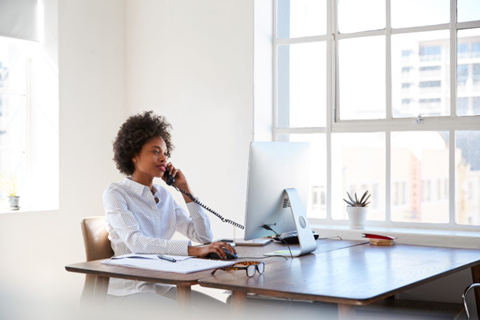 If your small business uses a traditional landline, you might not think switching to a cloud phone makes sense. But the reality is that for most small businesses, a voice system can be the number one way you stay in touch with customers—and the way they contact you. In fact, over 52% of businesses say their phone system is their primary communications tool.



Cloud phone systems offer simple, reliable voice communication along with advanced features not available with a traditional phone line that can give small businesses a big advantage.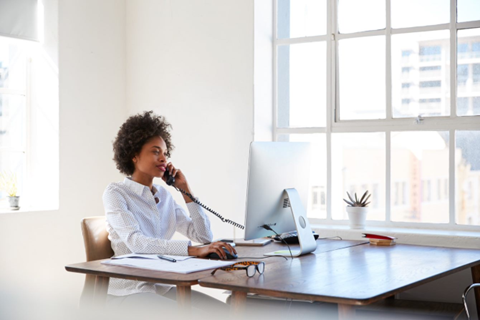 What is a cloud phone?
Traditional landlines use a public switched telephone network (PSTN) that relies on analog wires or fibers to make calls. But cloud phones make calls using the internet through a technology known as Voice over Internet Protocol, or VoIP. This gives cloud phones more flexibility and improved features that can support today's small businesses.
The advantages of a cloud phone
Traditional landlines may offer call forwarding and voicemail, but most businesses need more than that. A cloud phone gives you the flexibility to make calls from a phone, laptop, desktop, even a mobile device so you can stay in communication about your business on the go.
Cloud phones also offer other advanced capabilities that were once reserved for corporations. Features like video calling, messaging, call monitoring and routing, even analytics and integrations with critical applications give small businesses the ability to scale more easily.
Best of all, a cloud phone can be a cost-effective voice solution, especially if a small business is struggling with an old phone system. Legacy systems can be clunky, outdated, and costly to maintain. Cloud phones offer an economical alternative without the overhead.
7 reasons cloud phones are smart decisions for small businesses
Now that we know a few reasons more and more small businesses are embracing cloud phones, let's take a closer look at some business benefits of these all-in-one VoIP solutions.
1. No need to maintain multiple apps or solutions.
Small businesses on the move will eventually outgrow a traditional voice system. Some business owners try to extend the life of their legacy phone system by incorporating apps that offer the additional voice features they need (such as messaging and video calling). Cloud phones offer all these capabilities in a single platform, saving you time and money to manage multiple communication apps and solutions.
2. Avoiding the rising support and consultant costs.
Once a small business knows its voice system needs to be upgraded, some hire a consultant or external support team to help them navigate that transition—a costly budget line item. Because cloud phones are an all-in-one solution, they're easy to set up and simple to maintain, eliminating the need to call in (and pay for) a team of experts.
3. Easy scaling as the business grows.
Most small businesses aspire to growth, and with growth comes change. Whether that means more employees, more locations, more partners and vendors, a small business's voice solution needs to accommodate all the ways people need to communication and collaborate. Cloud phones offer the advanced features of enterprise-grade voice systems that can be easily scaled as the business grows.
4. Better security to safeguard against fraud, damage or theft.
Because cloud phones use VoIP, they have built-in security features that other voice solutions may not offer. As security threats increase in cost (especially for small businesses), cloud phones can help you safeguard against those threats to keep your business thriving.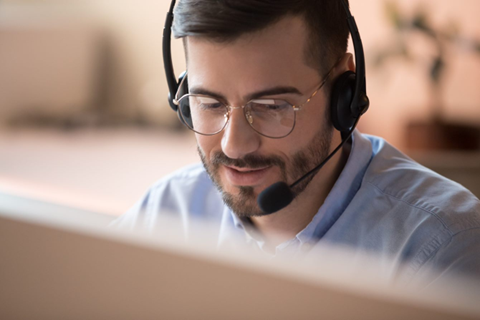 5. Simple integration with existing business apps.
Technology is at the heart of almost every business today. For small businesses, it's ideal for tech solutions to "talk to each other" via integration. Cloud phones are designed to integrate with other key business applications such as Google, Microsoft, and even Salesforce, streamlining work processes for better productivity.
6. Ability to support remote workers (resulting in a bigger talent pool).
The move toward remote and hybrid work can be a benefit for small businesses—if they have the technology to support it. Because cloud phones use VoIP, workers can access your voice system from anywhere on any device securely. This means you can expand your potential talent pool, giving small businesses the ability to find the right employees anywhere.
7. Unlimited mobility.
Mobility and flexibility are the hallmark of modern business. Cloud phone systems support today's work-from-anywhere model, which can help a small business grow and thrive.
Cloud phone systems—helping your small business think big
Flexibility, scalability, cost efficiency. Advanced security and features. And streamlined productivity. Cloud phone systems offer great benefits to small businesses ready to think big. If you're ready to learn more about transitioning to a cloud phone system, Frontier is here to help .