Hospitality
8 Digital Marketing Tips To Attract Tourism in the Off-Season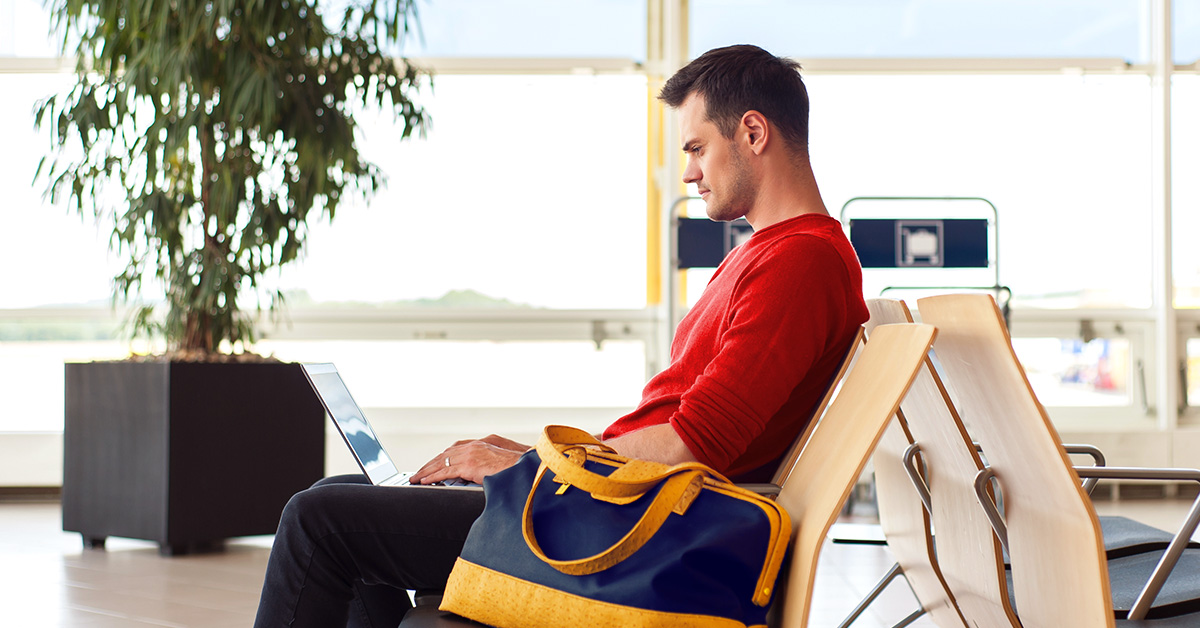 In the travel industry, these days "business as usual" isn't, well, business as usual. Even as travel resumes, it's taking a new form. While everyone could still use a getaway, there are all kinds of factors—safety protocols, cautions, schedules, budgets—preventing people from getting back into their old travel routines.
You might be looking to attract tourists during what used to be your off-season, or to bring in an influx of interest from travelers eager to find a new vacation spot, no matter the time of year.
The good news is that with digital marketing strategies and tools to attract new travelers, you can boost customer loyalty all year long.
Check out these eight helpful digital tourism tools:
1. Email marketing to attract staycationers
Locals can be a great audience. Staycations are increasingly popular among people who are desperate for a getaway but are still apprehensive about flying. Plus, locals are often asked about recommendations for their city, and can turn into your word-of-mouth marketers.
Think about what you have that a staycationer would love—maybe blazing fast fiber internet and quiet rooms for those working remotely, or kid-friendly accommodations for families who could use a change of scenery.
Build a local email subscriber base with targeted email marketing. If you don't have the bandwidth to start an email marketing campaign of your own right now, check out local businesses near you that might already have one and partner with them to create one together. Or, if you're a kid-friendly place, consider taking out an ad in a local parenting email newsletter.
2. Launch an SEO strategy
To make it to the top of Google's search results, there are a few ways you can improve your search engine optimization (SEO). If you have a website, make sure it has your most up-to-date info—Google wants its top results to be entirely relevant.
Additionally, make sure your website, Google listing and social profiles mention SEO-friendly terms that describe what makes your place unique. For instance, maybe off-season travelers want to know you have an outdoor area that could be used for a safe meet-up with friends. Using specific terms like "hotel restaurant with best outdoor seating in Tampa" or "cute B&B with garden patio in Houston" will help make sure you're popping up when tourists search specific features.
3. Invest in link building
Along with an SEO strategy, work on link building your website or property listing in order to rank higher in online searches. You want your location to be linked in other relevant online content, so that you're driving traffic year-round.
You can encourage link building yourself. Try to get mentions in local online publications or services like Tripadvisor. These don't have to all be strictly travel related. For instance, if you're an Airbnb that's wheelchair-friendly, you could reach out to a disability blog and let them know you've prioritized accessibility at your rental.
You can also use tools like BuzzStream, Semrush, Moz and Linkody to have the pros do some link building for you.
4. Encourage smarter customer reviews
You already know how critical customer testimonials are to your business. With the right approach to courting reviews, you can make the most of them.
For instance, having customers mention "off-season" in their review can help boost your SEO for travelers who are searching for great off-season destinations. High-quality, recent and relevant photos from guests can also fuel reviews that drive sales.
Whether it's through an email, a reminder at checkout or just a conversation with your guests, be gently specific about how their review can help shape your online presence. You might say something like, "We want to be a premier off-season destination! Please let us know if there's anything we can do better to make that happen!" or, "If you post any great photos to social media, we'd love for you to tag us!"
5. Get a chatbot to manage queries
If you don't have time to promptly answer every guest question that comes in, or don't employ as many staff during the off-season, you can use a software tool like Avochato, Chatfuel or SendPulse to manage guest queries for you.
These chatbots can give guests quick answers to simple questions, handle bookings and alert you when someone needs more one-on-one attention. Some can even interact with travelers who are just browsing your website or communicating through Facebook Messenger, helping to land a sale or upsell guests.
6. Up your social media marketing strategy
Posting to social once in a while isn't enough to guarantee digital marketing success. Consider these tips to make sure you're doing it right:
Get rid of anything irrelevant. If you started using Facebook years ago but aren't any longer, it's better to scrub the page and start fresh. On social media, an outdated presence is worse than no presence.
Drive engagement. Think about posts that will drive conversation. Features like polls, asking for recommendations or encouraging people to tag

friends

will get your post more traction.
Stay consistent. Stay top of mind all year long by setting a schedule for regular posting and then incorporate features like video reels, stories and more to keep it interesting.
7. Use geolocation to your advantage
Geolocation is more important than ever for digital marketing. Make sure to tag your location on social, and encourage visitors to do the same when they post photos from your place.
Use different types of tags to get as many eyeballs as possible: If you're a boutique resort in Tampa, maybe you geolocate the photo at your resort and use hashtags like #besttampahotels or #tamparesort in your post.
You can also use a targeted geolocation ad campaign to land a particular customer. For instance, maybe in the off-season you're trying to attract visitors who are just a short drive away from you. Take out ads only in that market and highlight what an easy and fun trip it would be.
8. Figure out the right influencer marketing strategy
Micro-influencers have become a valuable addition to social media. Remember, engagement is more important than follower count when it comes to influence, and you can almost always find niche influencers who have strong pull over exactly the type of visitor you're hoping to attract. Maybe you're a small luxury boutique with an excellent spa. A great influencer fit might be a dermatologist whose 10,000 Instagram followers come to her for trusted, science-backed skincare advice—she could post about the benefits of your spa's unique facial.
The off-season is a great time to reach out to these influencers. You have time to get to know them, review their engagement statistics and talk about a plan that serves you both well.
By using even just a handful of these digital marketing strategies, you'll be able to draw off-season visitors to your location and drive new business in this new era of travel. Whatever the season, be sure to offer your guests great connectivity. Fiber internet, if it's available to you, is the fastest, most reliable service.
Product features may have changed and are subject to change.