Insights
A Town Bands Together to Create a Dynamic "Shop Local" Website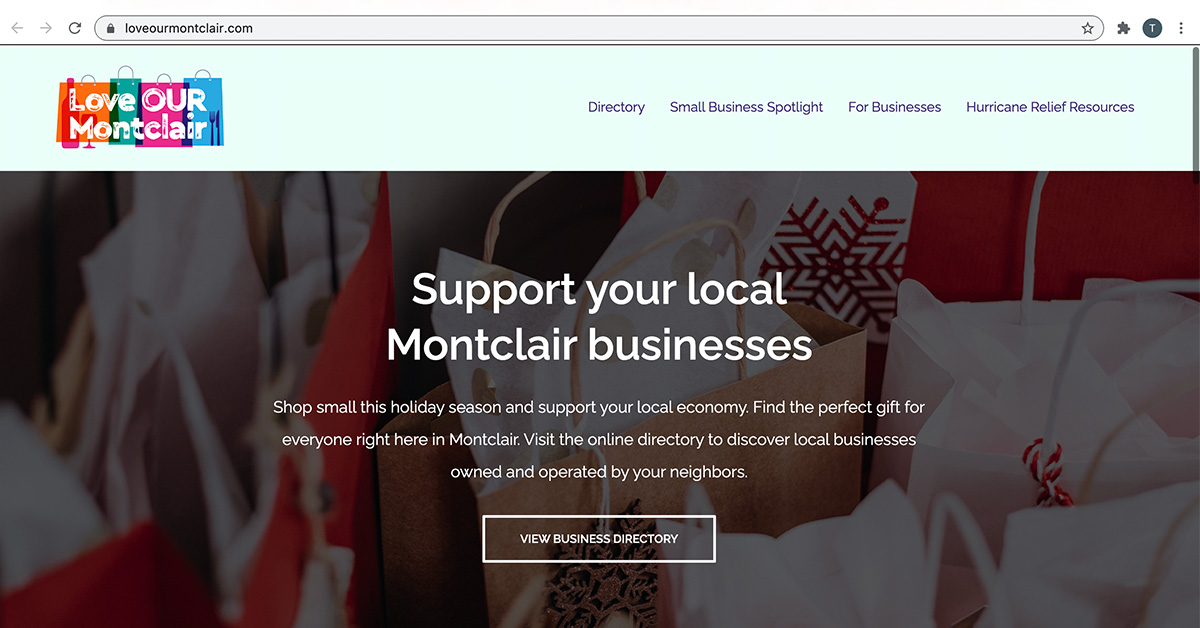 Twelve miles west of New York City, Montclair, NJ, a town of 40,000, supports six business districts, largely made up of small businesses, from restaurants to coffee bars, hair salons to boutique gyms, home decor to antiques shops. The variety of Montclair's independently owned and operated businesses is key to its vitality and appeal.
To promote these local gems, business owners had always depended on simple tactics like word of mouth and general online Google or Yelp searches. It worked.
That is, until the pandemic. With businesses still struggling through the economic downturn, the town stepped up with a plan to help the them get their messages out through digital marketing.
Taking first steps to go online
The small business subcommittee of Montclair's Covid-19 Recovery Task Force set about creating a campaign to inspire locals to shop local, implementing an accessible online presence where small businesses could promote their offerings. Under the banner of Shop.Eat.Repeat.Montclair, it spread via Instagram and Facebook, as well as through signage in local storefronts. They also launched a static web page that listed participating businesses and any discounts or promotions they were running.
The campaign, made possible with funding through the U.S. CARES Act, was successful, inspiring business owners and Montclair shoppers alike to participate. Soon, feedback from the business owners inspired an expanded digital presence through a more interactive town website.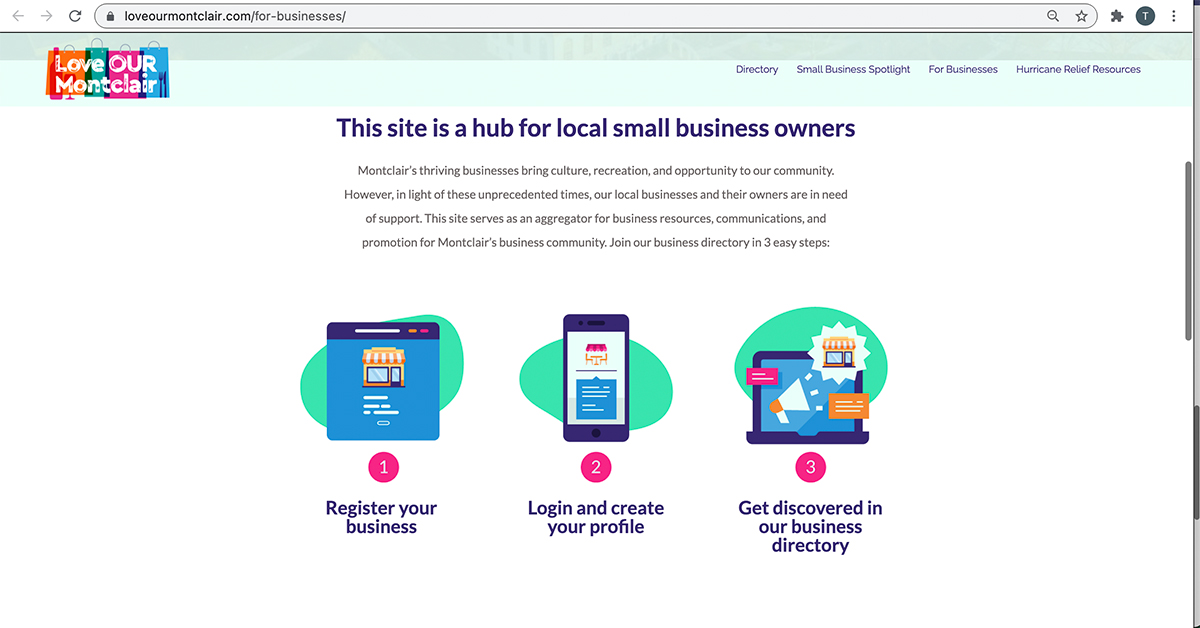 An amped up site means more to every business
Static web page no more, the Task Force relaunched with a dynamic site, Love Our Montclair. Raj Amin, a member of the subcommittee and founder and director of business development consultants Teem Ventures, built a scalable platform. "Users can easily search by category, topic and location. Sometimes people don't know what exists in other parts of their own town, so this allows discovery by area," he explains.
Teem Ventures designed Love Our Montclair using a WordPress backend with a variety of customized plug-ins to get to the desired functionality, such as user registration, creation of listings and a filtered directory that can be viewed on mobile devices and desktops. Communications to businesses are done primarily through Mailchimp after they've registered.
While shoppers can find local businesses and services they need, they can also do some virtual exploring that inspires shopping local. Looking for a coffee shop to hit at the opposite end of town? Check. Need a new hair salon close to home? Check.
"The goal is to have a robust and comprehensive business directory for Montclair with as many businesses participating as we can get on there," says Peter Yacobellis, a member of Montclair's Town Council and the small business Task Force. So far, 173 Montclair businesses have added a listing to the directory. There is no fee to join.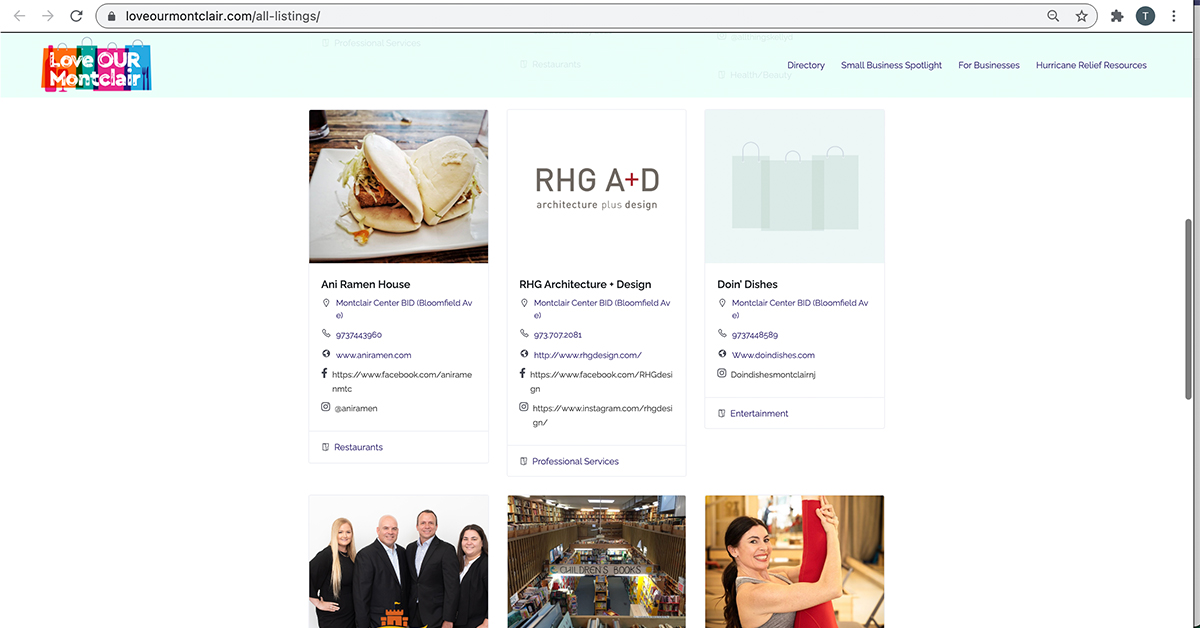 The ability to create new connections to

local shops
In addition to the comprehensive directory, Love Our Montclair runs profiles in its vertical Small Business Spotlight. At the top it announces, "Montclair's small businesses are the backbone of our community. Get to know them right here!"
These stories of local shops and eateries provide an opportunity to learn in more detail about the offerings of a specific business and get to know the owners. Says Amin, "These are our neighbors and we wanted to highlight that."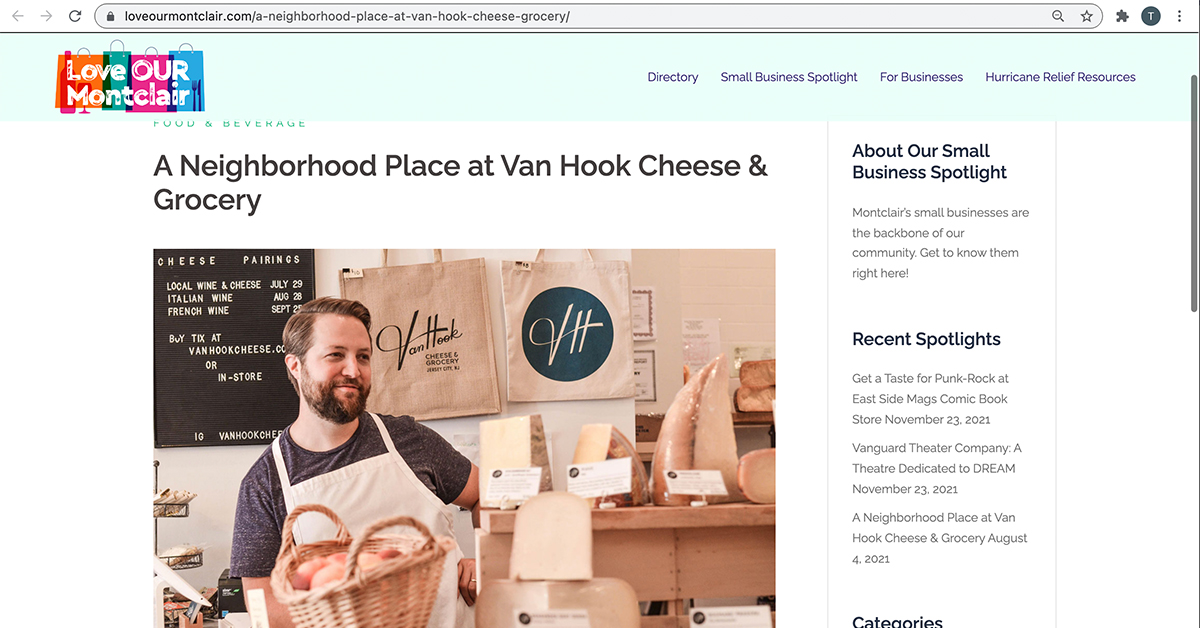 Community focus with room to grow
The original concept of Love Our Montclair was born out of the pandemic, but last summer it proved a useful tool for further community aid. After Hurricane Ida hit New Jersey hard, and many Montclair businesses suffered extensive damage, the website included a vertical for Hurricane Relief Resources with information on an assistance grant program. The most helpful tool of all, of course, is that Love Our Montclair makes it easy for local customers to find and support local businesses.
While building the directory is the current focus, Yacobellis hopes to expand its reach in the future. He envisions adding to the directory with listings for local nonprofits, as well as tagging businesses in specific categories, including minority and women owned, eco-friendly, LGBTQ+ Safe Space, accessibility and more.