Technology
Best Ways To Use Livestreaming for Your Business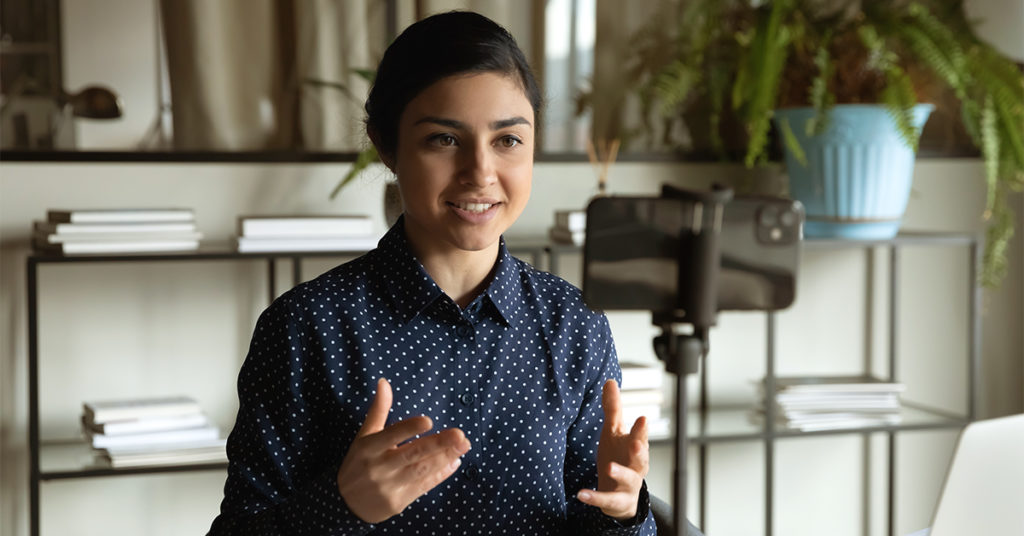 Livestreaming has been hugely popular in building audiences in online gaming. You now have a chance to get more interest in your business products and services by using many of the same ideas gamers and entertainers have been employing for years in front of online audiences.
Whether you own a salon, restaurant, gym or shop, you can offer your customers a first look at your services by using a livestream. According to Livestream.com, streaming will be a $70.5 billion business this year, and adult Americans spend nearly six hours a day watching video.
It's intriguing, and you have questions.
What should I livestream?
You can stream just about anything. On your livestreaming platform of choice, you can broadcast live video of the community project your business sponsors, offer a "Tutorial Tuesday" at your hobby shop, take the camera into the kitchen to show off new dishes at your restaurant, run live demonstrations of styling at your salon or even hold a virtual Q&A session with your viewers.
The streaming possibilities all come down to your creativity and the strength and reliability of your internet connection. Be aware: Many consumers have little tolerance for spotty streaming experiences and will duck out of a stream if there are connection issues.
How do I get started?
From content to equipment to promotion and beyond, consider the following when you decide to add a livestream to your business:
Decide what activity you want to show on your livestream. If you'll be walking around a salon or preparing food in a restaurant kitchen, you may want to stream everything from your mobile device on the streaming platform of your choice. If you want to interview an author at your bookstore or hold a Q&A session with your clients, it's a good idea to have a steady camera hooked up to a computer.
Invest in a webcam and a microphone. If you already have a DSLR, that's a fine option, but

plug and play webcams

will also work. Get a webcam that will broadcast at least 1080 pixels. There are also many affordable 4K HD webcams available.
Buy a good-quality microphone. Don't use the microphone that's built into the camera, as those microphones are usually not very high quality. A

Blue

microphone, either the Snowball or the Yeti, is a good beginner option for streaming purposes.
Install livestreaming software. The most popular is Open Broadcaster Software (OBS). It's a free download that takes a lot of the guesswork out of setting up a livestream encoder. Check out

tutorials online

for setting up your version of OBS to make sure your computer doesn't struggle to keep up while it's encoding video.
Make sure you have a stream-ready computer. If you're planning to make video-on-demand (VOD) available on your site, you'll need a hardware encoder. A software encoder is usually good enough for streaming, but local recordings usually need a hardware encoder (which is provided by graphics cards like NVIDIA, AMD and Intel). Make sure your computer's graphics drivers are up to date.
Promote your livestream on your business' social media channels and platforms. A livestream is dependent on viewers to generate excitement and interaction, so make sure you have at least a few people watching when you go live.
Measure your success by engagement. When you first start streaming, it's easy to get caught up in the numbers game and count the number of viewers as a sign of achievement. What you really want to focus on is creating good-quality content that engages your audience, prompts them to connect more with your business and ultimately leaves them wanting more.
Top streaming platforms
YouTube
This large video and livestreaming platform lets you set up password-protected streams to try out the service before going live. Just be aware that when you hit that "Go live" button, you are broadcasting to a very (world)wide audience, and with that audience comes the inevitable internet trolling. On the other hand, you have a chance to put your products and services in front of a massive group of people who may be interested in what you have to sell.
Facebook Live
You can go live on Facebook from a mobile app or your computer. This flexibility allows you to create livestreams anywhere, anytime. You'll be competing with lots of other people for views, but if you've made a Facebook business page, you can easily advertise your business all from the app.
Twitch
Originally just for gamers, Twitch now has a diverse livestreaming audience with plenty of livestream programs centered around art, music, programming, cooking and more. Discoverability on Twitch can be hit or miss; if you don't have a lot of viewers or followers, it can be hard to gain an audience quickly.
Instagram Live
This is another app for mobile devices that allows you to create your own livestreams. Once you have a business account, you can create stories as often as you wish. When your followers open the app, they will see at the top of their Instagram Stories that you're broadcasting. That's great advertising.
More viewing options
Not everyone will be able to watch your stream when it's live. It's a good idea to embed videos of past livestreams on your website. These are commonly called VODs. YouTube and Vimeo are two services that allow you to upload your locally recorded broadcast content and embed a link to the video on your website for free.
Livestreaming can be an easy and affordable way to promote your business. You know what's best for your clients—now it's time to show them a live look at what you have to offer.
Product features may have changed and are subject to change.