Insights
Boutique Fitness Studio Shaping Up as a Fully Digital Business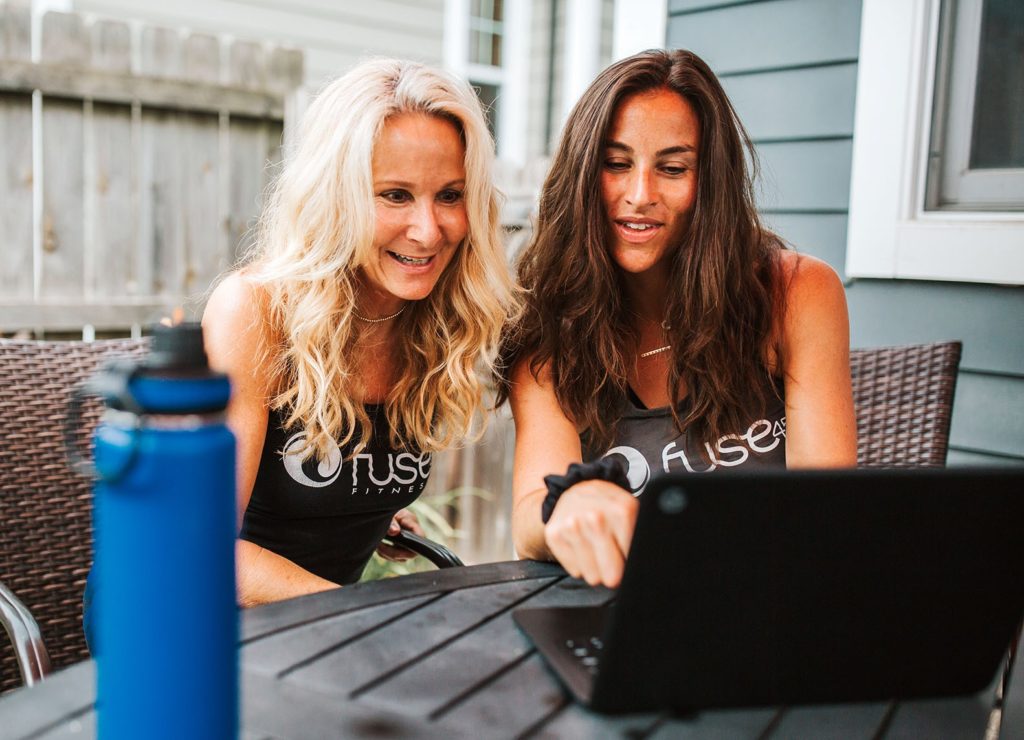 When Michigan locked down due to Covid-19 in March 2020, boutique fitness studio Fuse45 owners Karen Kelman and Samantha Friedman, a mother-and-daughter duo, thought closing their two metro Detroit studios would be a brief three-week ordeal.
They quickly pivoted to holding classes through an online-only Facebook Live format, a common solution for most gyms. But the owners wanted a solution that would allow them to keep delivering personalized wellness and goal-setting components they couldn't achieve through Facebook.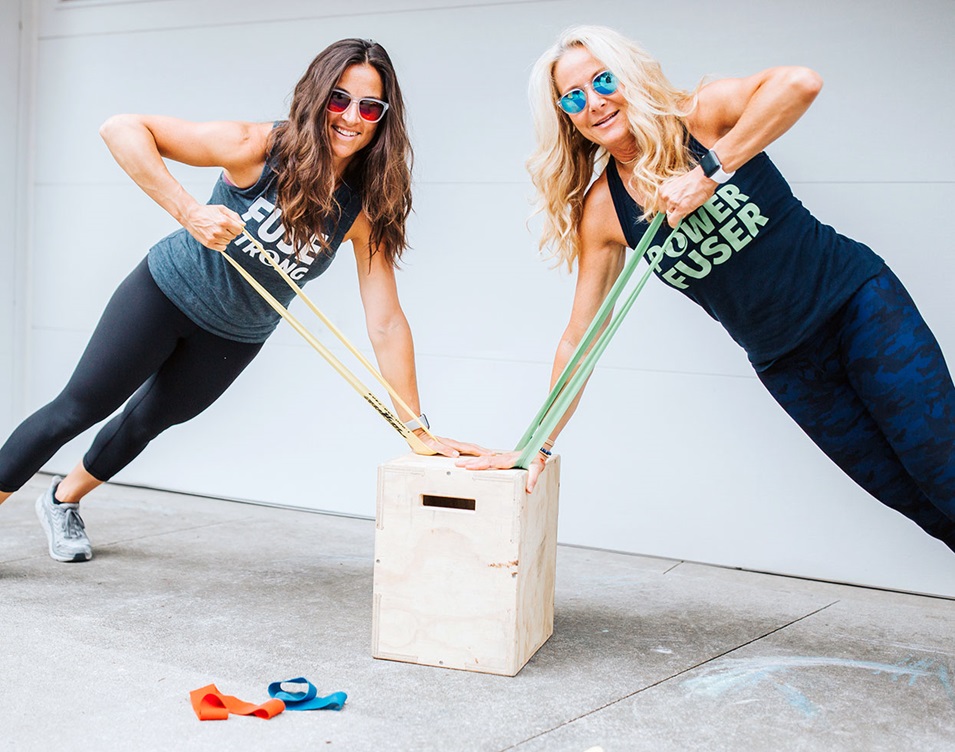 Time to go digital
The family had always been tech-savvy, so they approached recent graduates of the University of Michigan's Ross School of Business, Friedman's alma mater, to come up with a solution for a customized fitness app.
Their new app, called Fuse Live, is built with a software program called Solin that provides video, on-demand and community platforms for fitness brands. They were able to create an interactive online community, on-demand workout videos and a 12-week wellness program. The platform's sleek interface gives them everything they want, from tracking and marking workouts as complete to an "ask the expert" feature that Kelman says has helped make customer service significantly easier.
Creating the app's content was carefully thought out, giving a lot of attention to the user experience. They learned about industry trends, reading client feedback and relevant research to understand what was working best during COVID-19 restrictions.
To make their virtual workouts more at-home friendly, they surveyed their clients, then tweaked class formats to exclude larger equipment, using smaller equipment clients could easily access at home. They tested the app first with family and friends before rolling it out to the public.
The strength of social
Through social media, Fuse45's reach has grown far beyond its previous customer base, which had been entirely made up of people within commuting distance of the Michigan studios. Since promoting their app on Facebook and Instagram, Fuse45 has users signing up for fitness classes from as far away as Israel.
Digital is working out as a new business model
The gym owners never thought their online platform would become a permanent fixture of their business until they realized how much their clients loved it.
Ten months later, while their gym doors remain closed, the interval training that built their successful bricks-and-mortar studio is now reimagined through a 100% e-commerce business model.
Moving to e-commerce "worked," says Kelman, who feels Fuse45 now has a stronger sense of community on the app than in the studios. "People chat online and our app is interactive." She believes it's also going to be useful when clients start traveling again as they'll be able to access workouts anytime, anywhere. "A lot of our clients have homes in different places," Kelman continues. "It will fit into their lifestyle because they can continue what they normally do with minimal equipment and never miss a beat."
Looking ahead, Fuse45 plans to continue building out the app and its offerings. Soon, they'd like to add even more goal-tracking and monitoring functionalities, along with a direct route that will allow clients to instantaneously switch from app to web portal. Kelman and Friedman will continue polling clients and learning about the online fitness industry as they create a trademarked fitness program that leans heavily digital.
"That's why we came up with the app," says Kelman. "People need to take care of themselves right now, and I don't think I've ever been more proud of our business than I am today. This is our best accomplishment yet. We are positively impacting our clients."