Insights
Bringing Art Home: A Glassblowing Studio Goes Digital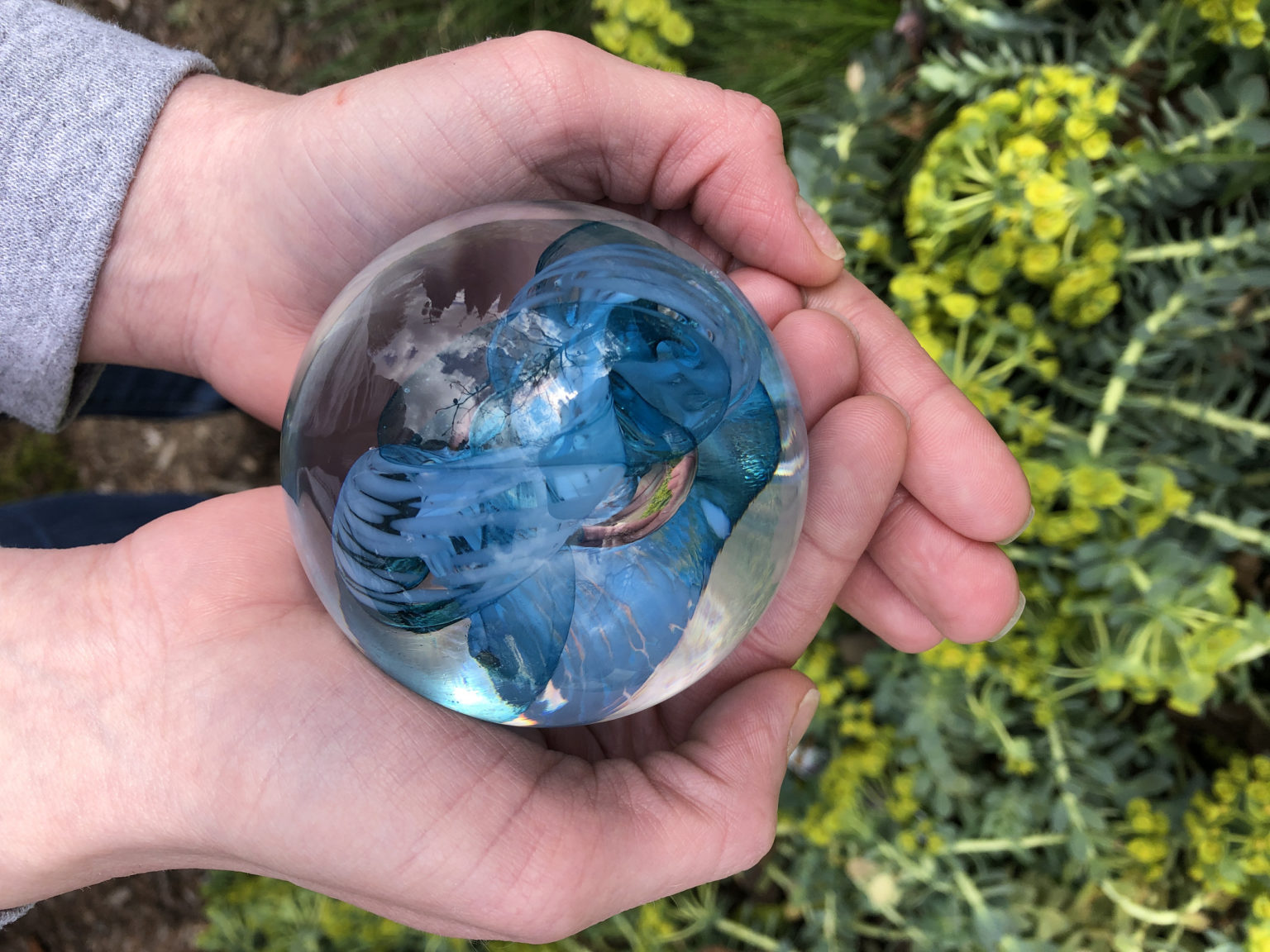 Epiphany Studios, a boutique glassblowing and art studio in Pontiac, MI, had cultivated a unique up-close experience for visitors. They opened their workshop so customers could watch them create one-of-a-kind objects, then take home a piece to call their own.
Yet, when the pandemic hit last year, like most businesses, Epiphany had to stop all in-person experiences. Owner April Wagner knew she needed to stay front and center in people's minds in a new and creative way.
A new direction for the studio online
Wagner knew she could keep the personal experience going on e-commerce. She amped up Epiphany's website and online store, doubled down on social media, engaged in social ad buys and sent out weekly digital newsletters to her existing customers. After pivoting to an online sales model, Wagner saw remarkable growth: Epiphany's webstore accounted for 50% of revenue in 2020, compared to 5% in 2019.
"We always had a webstore," says Wagner, "but it was never a priority that we invested in." While occasionally they received an online order—or one over the phone—the webstore mostly sat on the back burner, unknown to Epiphany's customer base.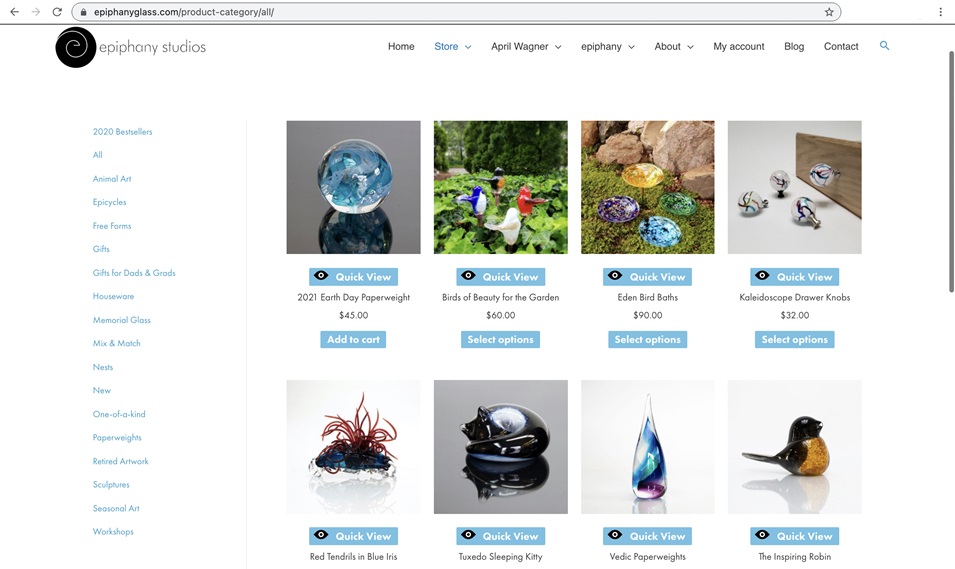 Embracing expert digital advice
Wagner knew people were largely pivoting to online shopping during the pandemic, and in the art world, she knew her digital presence had to be original. With Epiphany's website on WordPress and their webstore on WooCommerce, Wagner hired various developers and a consultant to build up both areas. Together, they identified where to place ads, how to analyze web traffic data and what the webstore should look and feel like as a unique shopping experience.
"I really prefer a clean look," Wagner says of Epiphany's webstore, which offers seasonal art, sculptures, housewares, gifts and more, plus the ability to buy tickets for workshops that slowly opened back up as restrictions eased. "But I realized in feedback from my clients that they wanted to see what our products would look like in their homes."
Technology makes the experience more real
Wagner began to explore the idea of a virtual shopping experience. She worked with her developers to build out their webstore even more. "We really upped our game," Wagner says. "We added a lot of photos to show the gift boxing that's available when you make a purchase, and even videos of us creating the pieces."
Visitors responded well to those additions. To make the online experience even more like in-person shopping, Epiphany also added a feature that allows customers to look at items from different angles, as if they were actually holding them in their own hands. "There are so many ways that technology has made the art experience available to people [online]," Wagner says. "The opportunities have really grown."
One area of Epiphany's webstore that saw particular growth were products in the $50 price range, which Wagner attributes to the economic uncertainty of the past year and a half. Epiphany created affordable glass birds and suncatchers, as well as themed lines like sleeping kitties and dog bones, with a portion of proceeds supporting Michigan Humane.
These items were a hit. Epiphany then created an initiative to support local health organizations, developing a program they called #HeartsForHealthcare. In this initiative, people can nominate someone working in the healthcare industry, and each week, a person is selected at random to receive a hand-blown glass heart paperweight and a special card thanking them for their service.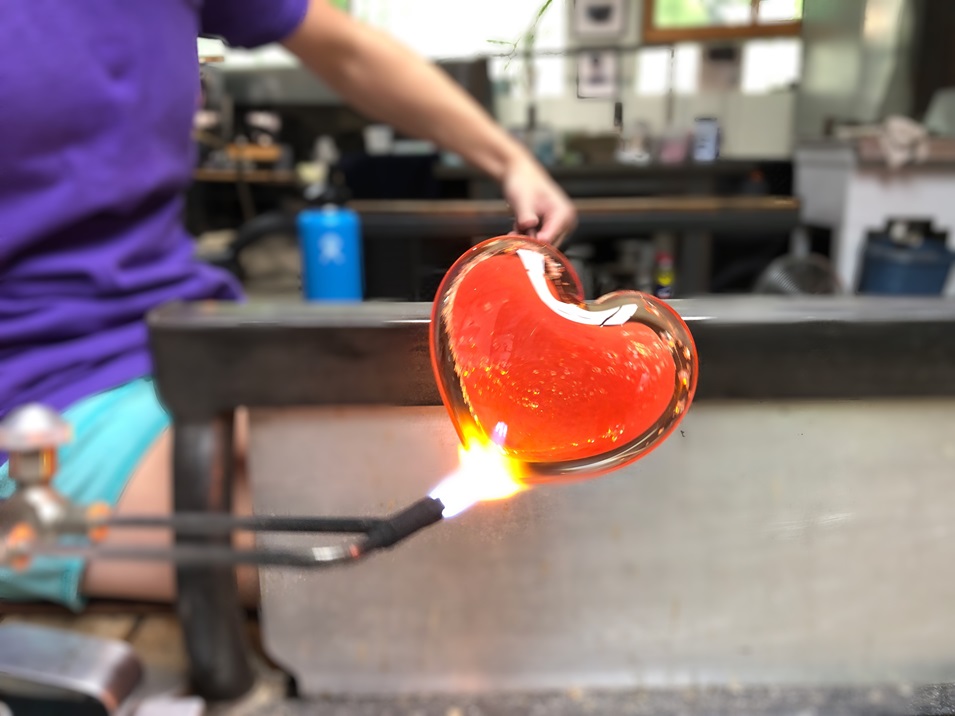 The digital future is here
Epiphany has generated a strong online presence they never anticipated. Now, Wagner says, she'll never look back. "We have very aggressive goals for the webstore," she explains.
Epiphany is already planning for the December holiday season, when they expect their webstore to see its biggest traffic in 2021. In the meantime, they continue to take customer feedback into consideration as they work on tweaking different elements of their webstore, like payment options and how to bring buyers back to abandoned carts, among other areas.
Moving ahead, digital will remain an important component of Epiphany Studios. "I see it being just as important as the in-store experience," explains Wagner. "I would have never said that before Covid, because I believe art is very personal." Epiphany now has the ability to forever bridge that belief to a successful online experience.