Insights
Bugging Out: An Insect Business Goes Big By Going Digital
Jeff Neal launched his small business, The Critter Depot, to deliver live critters like crickets, roaches, superworms and fly larvae to local zoos and pet stores to help feed reptiles and amphibians.
Prior to the pandemic, the process was straightforward: A zoo or pet store would call in their order, and Neal's team of eight would hand-deliver the critters to locations within two hours of the shop in Lancaster, PA. Most of their business came from referrals, and they set up an e-commerce shop using Shopify for the requests to ship nationally a couple times a month.
E-commerce was just 3% of the shop's annual revenue. "We had to frequently remind ourselves to check for online orders," Neal says, "because they were easy to forget about."
Then came the pandemic.
Finding a new market
"The first month, it was really bad," Neal explains of March 2020, when most of The Critter Depot's customers were no longer operating. Demand essentially stopped. "But we still had the live critters that we needed to sell," he continues, "so it was almost like dealing with something with a limited shelf life." (Critters can live anywhere from one month to a year.)
As the world closed down, and people were at home, many began to buy pets like reptiles to keep themselves occupied, and the need for feed with live critters grew. For The Critter Depot, this presented a new opportunity and market to tap into.
The Critter Depot team knew they had to pivot fast. Shifting their focus to serving these new reptile owners via their e-commerce store seemed like a natural fit. The challenge, though, was figuring out how to promote their online offerings and develop a better order of operations for shipping.
Changing business strategies
First, The Critter Depot reworked their website, which took about a week to complete. Realizing that consumers would place much smaller orders for live critters than zoos and pet stores, Neal's team added smaller quantities of insects for sale. While a typical order prior to the pandemic would consist of 20,000 critters, now Neal was looking at providing options for customers to buy anywhere from 250 to 1,000 critters.
Next, they looked at new and smarter shipping strategies. Neal settled on packaging lined with mesh that helps provide adequate airflow for the live critters while in transit. The Critter Depot also set up ShipStation software, which can be used to fulfill and track e-commerce orders. To actually ship the live critters out, they chose to work with UPS, which could accommodate their large numbers of orders.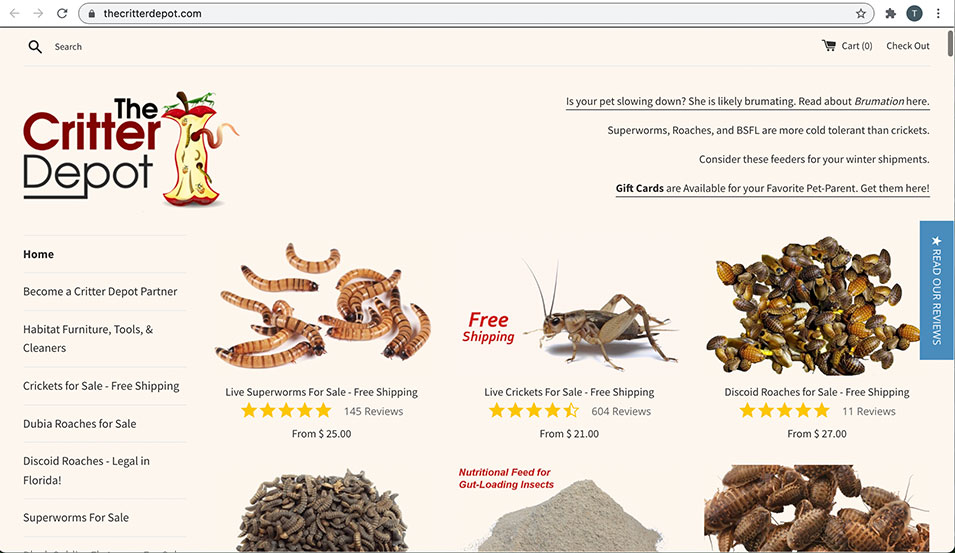 To promote their new e-commerce store and larger shipping radius, The Critter Depot team posted in reptile groups like The Fauna Club and Chameleon Forums to gain visibility with pet owners. Neal says the response was instant, and orders began to roll in. With many chain pet stores facing long shipping delays and short staffing due to the pandemic, The Critter Depot could step in as a business all set up to help.
By adding pet care guides and other critter content to their site, The Critter Depot also transformed itself into a one-stop online resource for all live critter questions and needs. They developed content about how to care for the critters, the best feeding schedules and where to find exotic animal veterinarians in different states across the U.S.
The Critter Depot gives customers a chance to post product reviews, too, which Neal says helps boost their business in Google search results. While Neal believes his team of eight is putting in the same hours, he says the value of those hours has gone up significantly because of their reimagined online business strategy.
Doubling revenue

through e-commerce
Since going online, The Critter Depot's revenue has doubled. Now, the live critter business continues to operate on an 80/20 model with the majority of their business coming from online orders. The other 20% is fueled by the zoos and pet stores that originally made up their customer base, now back up and running as pandemic restrictions have eased.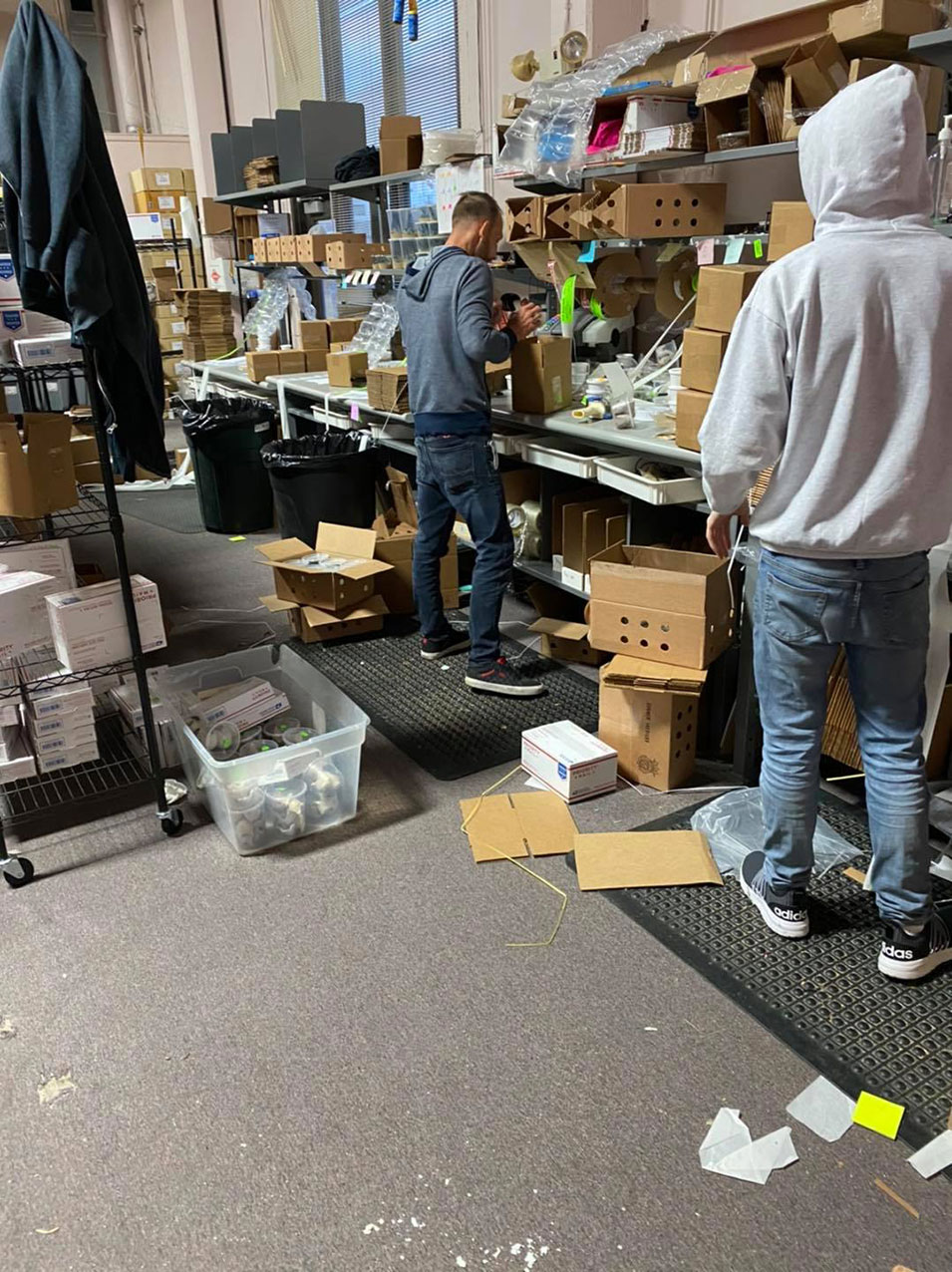 Being able to ship nationally on a larger level has expanded The Critter Depot's operation and allows them to fill most orders without any contact, helping to keep both customers and staff safe. Despite navigating what Neal calls a "challenging learning curve," he says the pandemic's unique stressors presented a once-in-a-lifetime opportunity to reimagine the business and its potential.
"I think at this point it's clear to us that people are going to continue ordering online," Neal says. "We still do our local deliveries to the stores that opened up again, but we now have a much bigger strategic plan for our e-commerce store."