Technology
Do You Know How To Create a Facebook Ad?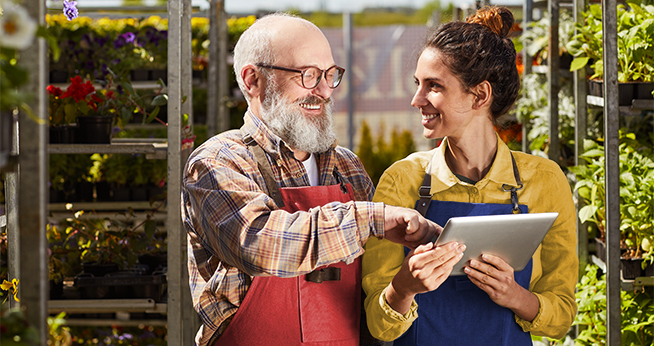 With nearly three billion monthly users, Facebook is a social media behemoth. It's also one of the best places for small businesses to run ads, as you can directly target your potential customers. According to Hootsuite, the average Facebook user clicks on 12 ads a month—why shouldn't some of those ads be yours?
To start advertising on Facebook, you need a business page. If you haven't set one up already, check out Facebook's business options. Otherwise, read on and find out how to run Facebook ads.
Why small businesses should use Facebook ads
Facebook advertising has a lot to offer small businesses.
First, there's the targeting. Facebook knows a lot about its users, which enables you to reach your potential customers more easily. You can target ads based on demographics, location, interests, behaviors, what pages people like and countless other factors. If you run an Italian restaurant, for example, you can serve one ad for your takeout meal deals to local college kids who like pizza, beer and football, and another promoting your family-friendly Fridays to new parents who live within three miles of your location and like dining out. It gives you incredible control and ensures you're not wasting your advertising budget.
Second, there's the variety of ads you can run. The most basic is the promoted post, which is just a regular post on your business page that gets shown to more people in your target audience. It's a great way to get started running ads without too much effort. You can also create image and video ads, as well as more dynamic kinds like carousels, slideshows and collections that can showcase multiple product offerings. There are also instant experience and lead ads, which enable you to collect information from your customers using Facebook on mobile devices. If you use Facebook Commerce Manager, you can even sell directly to your customers.
Third, there's the reach. Facebook itself has billions of users, but there's also Instagram, Facebook Messenger and the Facebook Audience Network. When running ads on Facebook, you can also reach all those extra potential customers.
Finally, there are the tools. You don't need a degree in marketing to have a lot of success with Facebook ads. With Facebook Ad Manager, anyone can create and run great campaigns. If you want to dig in and use the advanced tools, you can, but you can also do very well just by promoting posts and running simple image ads to people who live locally.
How to plan and create a Facebook ad strategy
With so many options, creating an ad on Facebook can feel overwhelming—but it doesn't have to be.
You need to start with a plan. Facebook advertising should tie into your other marketing efforts. There's no point advertising your pizza joint in Austin, Texas, to expats living in Bangkok, Thailand. Before even looking at Facebook's targeting controls, decide who you want to reach. The smaller and more specific your target audience, the better.
Also, it's important for your marketing campaign to have a purpose. Facebook ads are designed to work for businesses of all kinds. Are you trying to get people to visit your business, subscribe to your newsletter or just like your Facebook page? What you want people who see your ad to do will determine a lot of the decisions you make.
And, of course, you have to set a budget and a time frame. $50 per day might not sound like much at first, but if you run the campaign for three months, it's almost $5,000. How much you're prepared to spend will depend on your business. Start with a relatively small budget to try things out and increase it as your campaign proves successful. Similarly, how long you need to run your ads before seeing results depends on your goals, but err toward a short campaign that gets reevaluated regularly.
How to advertise on Facebook
Once you've got your marketing strategy set up, it's time to start running ads on Facebook. The easiest way to do it is with the Facebook Ads Manager, as it gives you all the options you need to run a proper campaign.
There are lots of different options and controls available, but you don't need to get too bogged down in them at the start. For most small businesses, the most important things are:
Select a Campaign Objective that aligns with your marketing goal. For example, if you want to get people to visit your actual premises, select Store Traffic. If you want as many people as possible in your target audience to see your ad, go with Reach. If you want people to follow a link to your website, you want Traffic.
Target the right audience. Choose your criteria, such as local people or fans of your page.
Set a budget and end date for your ad. This will ensure you don't accidentally overspend. Facebook will automatically try and maximize the benefit of your ad budget, so you don't need to manually set anything.
Select where your ad appears. Decide whether you want your ad to appear, using just one or combining any of these: on Facebook, Facebook Messenger and Instagram.
You can use the Facebook Ads Manager to create all the different kinds of ads, including video ads. However, if you're just starting out with ads but you already have a few successful posts on your page, it might be a good idea to use one of them as the base. If your fans already loved the photo of your wood-burning pizza oven, your target customers might find it eye-catching, too.
How to be successful with Facebook ads
Facebook ads are easy to run, but getting the best results takes a little more effort.
Some of the best strategies for Facebook ad campaigns are:
Don't set it and forget it. Monitor your ad results regularly and check they're working well.
Do testing. Test different target audiences, headlines, photos, ads and everything else you can. Dive into some of Ads Manager's optimization tools if you want to automate this.
Add the Facebook Pixel to your website. It lets you track the results of your ads if someone clicks through.
Understand the difference between impressions, reach and engagement. Impressions are the total number of times your ad has been shown (though not necessarily seen or noticed). Reach is the number of unique people it has been shown to. Engagement is the number of likes, comments and clicks it has received.
Use Facebook Blueprint. This help center has free online courses that dig into all the nitty-gritty of running ad campaigns on Facebook and Instagram. If there's a feature you aren't sure how to use, or you want to understand how to show ads only to people who visit your website, you'll find the answer here.
Compare your Facebook ad campaign results to your business financials. If engagement with your ad isn't converting into extra sales, you'll need to reevaluate things.
Product features may have changed and are subject to change.