Growth
Easy Design Tools To Create Your Social Media Posts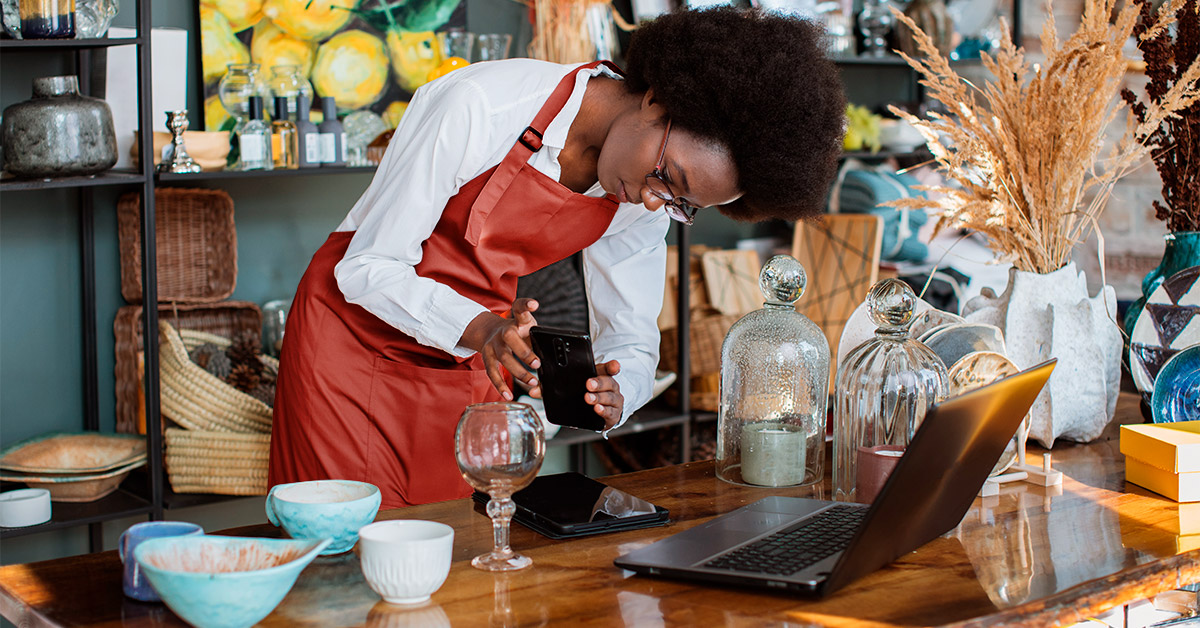 Let's be honest. On social media, the clicks, the hits, the likes, the shares, the forwards, the follows all come from great visuals. You need good content, of course, but design brings the viewers in. In fact, HubSpot reports that a Facebook post with images earns about 2.3 times more engagement than one without. And tweets with images are retweeted 150% more than tweets without.
So you'll need to know something about using design to help tell your story. Or know where to go for great advice and for help getting it done. There are plenty of online resources available to you, even if you're not a designer at all. Take a look, and then get ready to bring great photos, memes, screenshots, videos and visuals into your professional-looking posts.
Features to look for in an online design platform
Design from your desktop and/or mobile devices. There are many web-based tools you can use, which makes it convenient for you to design from any computer without installing software. Some design tools have app versions for use on mobile devices as well, so they're great for designing wherever you are.
Design for the social media sites you use. Some design tools are dedicated to helping you create Instagram Stories or Facebook posts only. Other tools allow you to create content that you can resize for multiple social media platforms.
Ways to use photos. Many design tools have access to free stock photography built into the tool, and your monthly fee covers its use in your social media and marketing campaigns. You can also upload any photos to these platforms, so if you already have a stock photography account for royalty-free photos with a site like Shutterstock, iStock or Depositphotos, you can use those as well.
Plenty of examples to give you ideas. The templates available in design platforms let you browse through anywhere from hundreds to thousands of real world examples that you can alter to suit the look and feel of your business. The photos, graphics and text elements are easy to customize.
Free trial offers or plans. You're going to use your design platform often, so make sure the design tool you select has all the features you want. With a free trial, you might not get to experience every feature, but you can get a good sense of using the platform before you sign up for a plan. Some platforms offer plans that are free to use indefinitely, but often with limited features.
The right number of allowed users. If you plan on having more than one person at your company design social media posts, check to see if you can have multiple users on the same account. The number of allowed users is usually clearly outlined in the pricing section of a tool's website.
Popular social media design tools
Canva – Canva is one of the most popular online graphic design tools for non-designers. With a rich variety of templates, their drag-and-drop design features make it easy to create and customize graphics you can use on social platforms like Facebook and Instagram and repurpose for your presentations or printed documents. The Pro account includes their Magic Resizing Tool, which resizes designs for multiple social media platforms.
Desygner – In addition to helping you create social media graphics, Desygner gives you the ability to upload and edit PDFs. If you find yourself in need of a little professional design help, you can hire one of their designers for an additional fee.
Impresso – If you're looking to create engaging social media videos or use images with animated text, Impresso has hundreds of templates that are easily customizable, and it includes access to music and photo libraries. You can resize videos for different platforms and share them directly from your phone. Currently, Impresso is only available as an iOS app.
Mojo – Mojo can help you quickly create videos on your phone. The templates are specially designed to be used for Instagram, with a heavy emphasis on Instagram Stories. Available for both iPhones and Androids.
Placeit – Placeit has a great set of tools for creating a variety of social media graphics, ads and logos, plus templates for your branded giveaways like t-shirts, hoodies, hats and mugs. Using the product mock-up tool, you can create photos of people viewing your website or using your product. These images can be used for ads or social media posts on just about any platform.
Stencil – Stencil's design tools and templates are more focused on creating images specifically for social media. Stencil offers browser extensions for Chrome, Safari and Firefox. This allows you to highlight text on any web page and turn it into a graphic, all without leaving the page you're currently browsing.
Venngage – This robust template platform helps you create engaging infographics for your posts. Templates support every industry and every kind of usage from how-to graphics to stats. Hundreds of templates are available, all using an easy drag-and-drop editor to customize.
Wordswag – Wordswag is best for creating word-based graphics and adding text over photos (either your own or ones from the free library). Type in your text and instantly preview multiple versions and layouts, then resize your creation for use on your desired social media platforms. Available for iOS only.
Product features and availability may have changed and are subject to change. Apps may require a subscription and sometimes an additional fee.