Insights
How a Small Theater Company Found a New Stage Online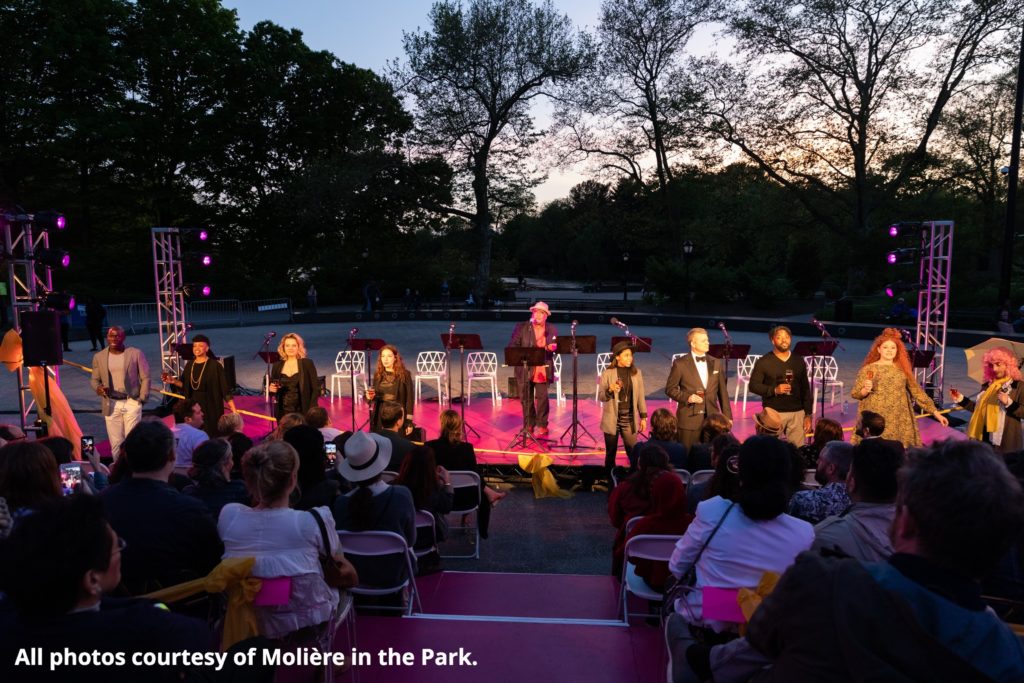 The curtain was about to rise on Brooklyn-based theater company Molière in the Park's new production before Covid-19 shuttered New York City theaters. With a big premiere coming up, the company worried they would lose audiences and momentum if they abandoned performing completely. They had seen other theater companies broadcast performances online. Was there a way they could improve the experience?
"It was clear we needed to find a way to pivot," said Co-founder and Executive Producer Garth Belcon. "We weren't just going to pack up our tent and go home."
Founding Artistic Director Lucie Tiberghien worried that virtual theater would be a letdown. "Our fear was that we wouldn't be able to create an engaging visual and theatrical experience."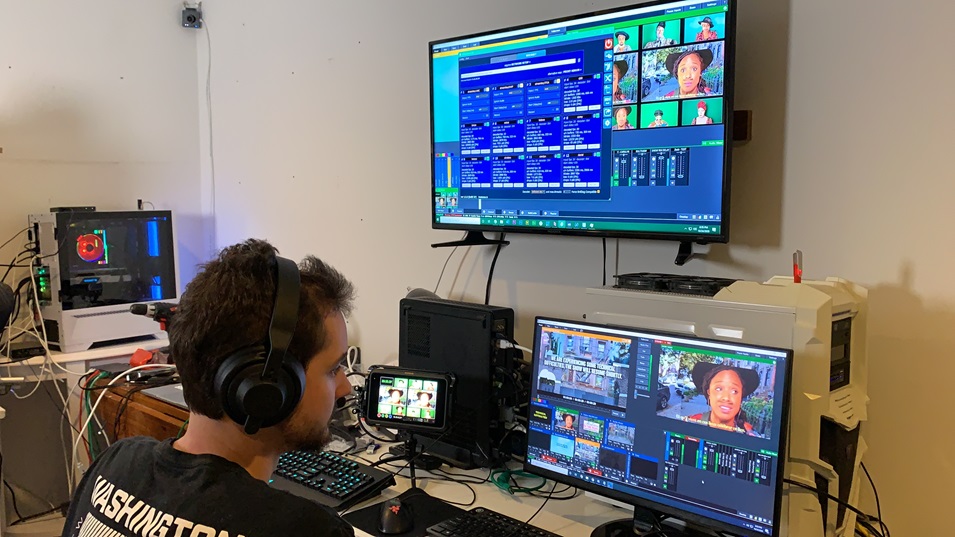 A solution was a tweak to Zoom software
Actress Jenny Mudge connected the team with Andrew Carluccio, a young developer who had created software that could break people out of their Zoom boxes and allow for a more theatrical feel.
It sounded good, but they were still skeptical. As they took the leap with their first online performance using Carluccio's ZoomOSC (an expanded version of Zoom with a custom interface), actors had to turn their own cameras on and off to exit a scene and had to learn how to connect with each other while looking straight at the camera rather than their scene partner. It was a solid effort, but they hoped to improve the process and the final product.
For their next production, the company wanted the ability to show action on screen, move performers around and manipulate scale and background. Carluccio worked closely with Tiberghien to craft the capabilities of his software around her vision as a director.
Carluccio leveled up with his new software Streamweaver Lite, which made it possible to integrate design elements into the live viewing experience.
They changed the production process, too. Actors received kits with a green screen, a custom laptop loaded with the new software, a DSLR camera, remote-controlled lights, mics and tons of cables so they could be their own studio engineers. With these tools in place, Carluccio could mix HD-quality video and sound along with light and camera cues, then send the finished show to Molière in the Park's YouTube channel for audiences to view live.
"From a creative standpoint it meant that we could work with lights, sound and underscoring, which would be almost impossible to do cleanly on Zoom. It gave us many more tools to use to create a better audience experience," Tiberghien explains.
Adding more to the performance with social
Live tweeting during the show gave audiences a peek behind the virtual curtain. Audiences could now interact with the actors in a way they wouldn't have been able to in the theater, providing an additional—and rather delightful—incentive to watch online.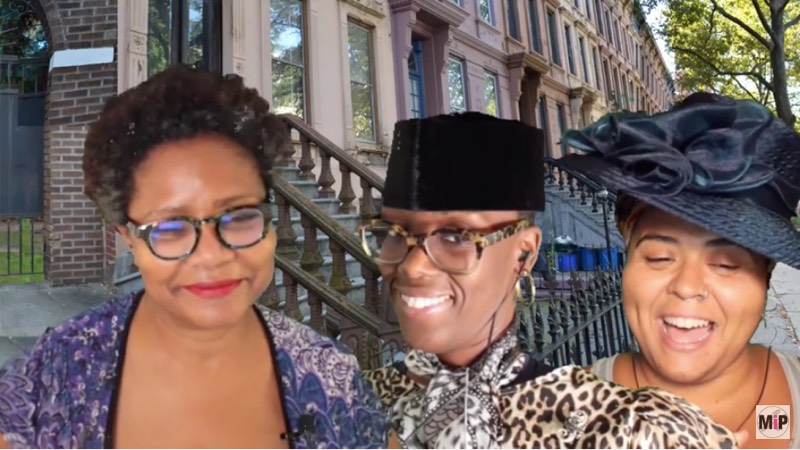 How has theater changed?
While online productions can't replace in-person shows, they have value all their own. For Molière in the Park's virtual productions, actors and crew participated from all over the world, including South Korea, Italy and Canada. At their brick-and-mortar theater in Brooklyn, they were limited to 200 people per show. Online, they reached 10,000 viewers in one day.
"We want theater to be inclusive and this helps us do that," explains Belcon, "We can't wait to get back to the Park, but we may do one or two virtual performances a year going forward. There are people who physically can't get to the theater, but we can bring it to them right in their living room and that has been wonderful."
"We had to learn to fly the plane as we were building it," Tiberghien acknowledges, "and we didn't quite know where we would land."
They landed in The New York Times with a Critic's Pick review, one of the highest accolades a theater company can get.