Contractors
How Contractors Can Get Started With Accounting Software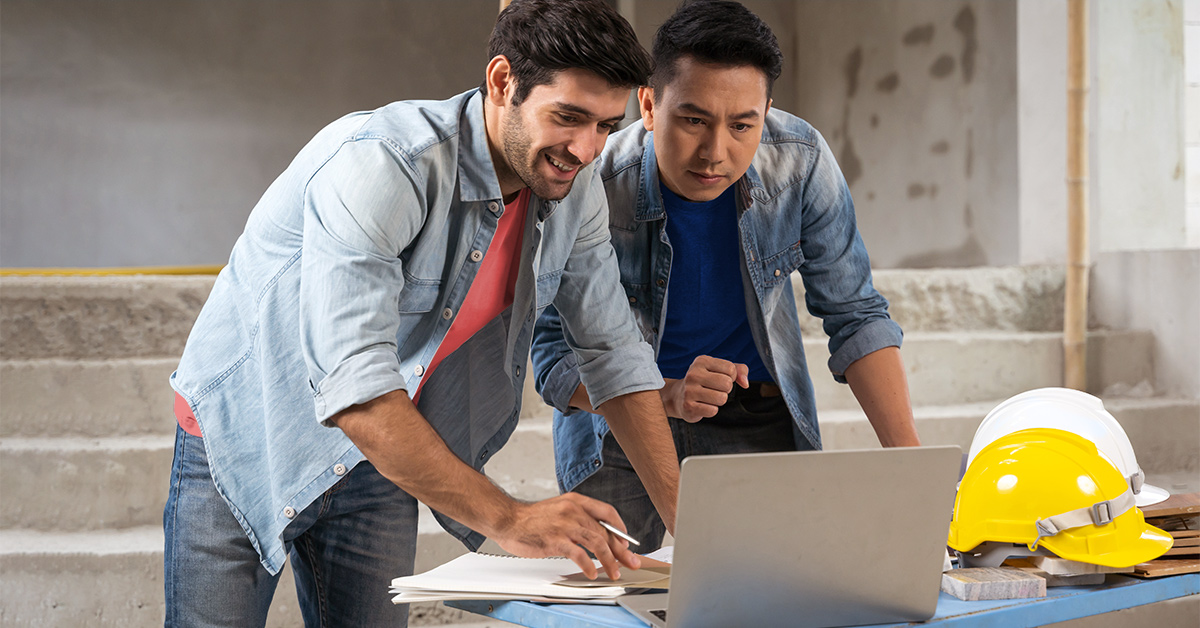 Printing invoices. Entering information on spreadsheets. Filing it all into big metal file cabinets. It's a lot. And nobody likes to do it. A business doesn't have to run like that anymore. Technology has stepped in to help you stay organized.
Benefits of accounting software
Automate everyday tasks. Some of the useful common features of accounting software are the abilities to automatically generate recurring invoices, accept digital payments and send follow-up reminders for unpaid invoices. Accounting software lets you create customer files and coordinate with what you charge for various products and services, so you don't have to enter the same information over and over.
Digital invoices are easy to track. This allows you to keep on top of your finances more accurately and efficiently, and it helps prevent the delay of revenue. And because electronic invoices, aka e-invoices, digitize this process and eliminate the need for paper, it saves you money (and saves trees, too).
Cloud-based platforms mean you don't store data on-site. Although some accounting software can be downloaded to a computer, most of these platforms are cloud based, meaning that for a monthly fee, you can access the software online from wherever you happen to be. For cloud-based invoicing software, it's essential that you have a reliable and secure connection, such as fiber optic inenet.
It's fairly easy to implement. To save time, some platforms allow you to import your existing invoice data from Excel spreadsheets. If you need help getting up to speed on how to use the software, you can check the platform's website, where you'll usually be able to find demo videos, user guides and tutorials.
Fees to use it are reasonable. The monthly software fee may be based on factors such as how many clients you are invoicing or how many features are provided. Some basic invoicing software without many bells and whistles is available free of charge.
The best accounting software for contractors
You can choose software designed and built just for the kind of business you run. For example, AccuBuild, Jonas and CMiC all have features geared to contractors in the construction industry.
The accounting software that's best for you depends on your business model and particular needs. Choose features based on whether you charge hourly rates or bill by the project, if you have recurring invoices, how many customers you have and more.
With many platforms, free trials of accounting software are often available. It might be a good idea to test drive a few different products to help you decide which one best meets your business' needs.
The following are some popular general accounting and invoicing software solutions for contractors:
QuickBooks Enterprise – To help you keep better track of invoices and payments, you can email invoices that include a Pay Now link. Payments are then automatically added to the invoice record, and customized receipts can be sent to your clients.
Sage Accounting – You can automatically create, send and track invoices, and accept payments via credit cards. Another helpful feature is the ability to convert a quote or estimate into an invoice with one click.
FreshBooks – Among its online invoice-generator features are the ability to automate recurring invoices, accept credit card payments, calculate taxes and track your inventory.
Invoicera – This cloud-based solution automates recurring invoices, allows you to accept various payment options and automatically adds any late payment fees. It's free for up to three clients.
ZipBooks – In addition to creating, sending and tracking invoices, it provides an Invoice Quality Score with suggestions for improvement. The starter version of ZipBooks is free.
PayPal – You've probably used PayPal to make an online payment. You can also use it to create, email and track custom invoices. However, it doesn't automate this process. According to PayPal, 76% of these invoices are paid within a day after they're sent.
How to make the smart software choice
Look for these helpful features specifically to simplify your invoicing:
Customizable templates for a more professional look
Can accept credit card, Venmo and other

payments

directly from invoices and deposit them into your business' bank account
Ability to convert a quote your customer accepts into an invoice
Can automatically send recurring invoices
Automatic tax calculation
If you have international customers, the ability to use multiple currencies and languages
Sends you notifications when invoices are paid or overdue
Sends payment reminder emails to your customers
Integrates with your other software, such as a CRM platform, so invoices will automatically be updated with any client information changes
Generates reports showing information such as paid and outstanding invoices
When you're adding technology to your contracting business, accounting and invoicing software is a great place to start. Not only will it save you time and help your business run more efficiently, but you'll be able to provide invoices to your customers with the speed and accuracy they expect.
Product features may have changed and are subject to change.