Security
How Do I Know My Payment Apps Are Secure?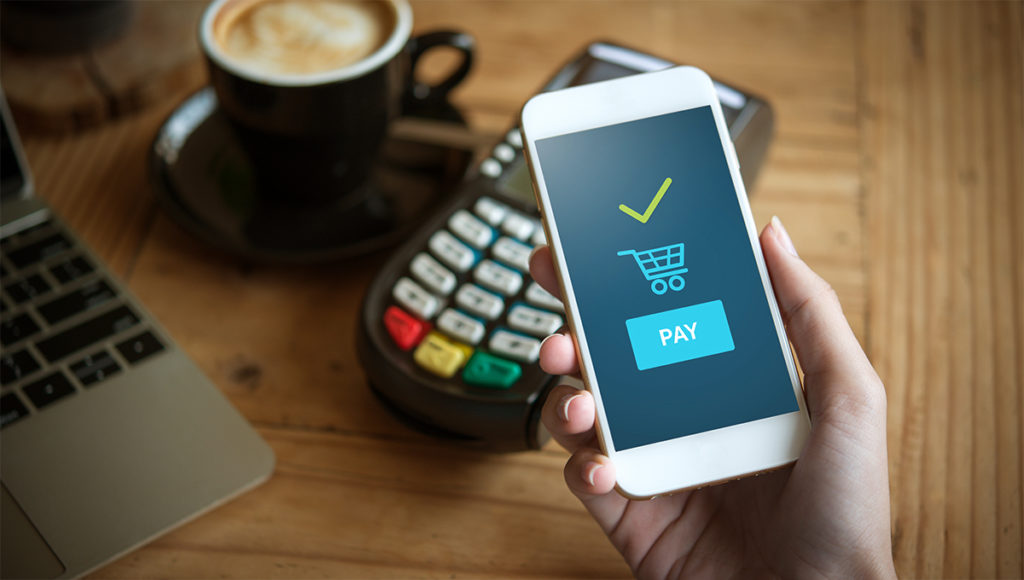 A variety of payment apps are available that you can use for your business, and you'll want to know which ones have your utmost security in mind. As a small business owner, protecting yourself and your customers is essential.
Surprisingly, your customers aren't paying as much attention to security as you think. A study by MoneyCrashers found that 52% of shoppers are not concerned with the security of the payment apps they use. But you need to be. According to the study, the information hackers obtain from compromised accounts can expose users to many dangers.
Personal credit card data can be stolen if large institutions, like banks and major retailers, are victims of data breaches. You may have exposure if you make transactions over public Wi-Fi networks, engage with phishing emails, mistakenly install spyware or malware on your computers or throw away credit card statements without shredding them.
The good news is that most credit cards offer zero fraud liability protections, meaning you and your customers are not responsible for any fraudulent purchases. Still, it's not a situation anyone wants to be in, and you can protect your business and your customers.
Tips to stay safe
Protect yourself from malware. It's a good idea to keep your devices and data safe by installing trusted internet security software that checks for malware, ransomware and spyware regularly. Be sure to only download software from secure and trusted websites.
Run payments on a secure Wi-Fi network. Don't use public Wi-Fi for your business transactions, even if it's the only option available. Set up a VPN (virtual private network) that will keep your transactions private using all kinds of encryptions and protocols.
Read the payment app privacy policy. Take time to read the fine print and get through the legal jargon. It's worth it to find out how your information is being collected and how marketers can use it.
Make sure you (and your employees) never see customers' credit card numbers. If you use any modern apps, you shouldn't be able to see credit card numbers at all. In-store payments should use a credit card reader, so the card never leaves a customer's possession. It's an easy way to protect you and your customers.
Keep an eye on your accounts. Look over your bank accounts and credit card statements regularly to make sure there hasn't been an exposure resulting in suspicious charges. It's also a good idea to enable two-factor authentication wherever you can. Remember, vigilance counts with your accounts.
Popular payment apps
Apple Pay – Customers can use Apple Pay and Apple Cash to make payments anywhere using Apple devices. This payment system doesn't involve physical credit cards. It's a great option for both brick-and-mortar and mobile small businesses.
Google Pay – Works with a Google account and prompts users to double-check details before sending money to a merchant or friend. You also have to exchange email addresses for payment. It has built-in security protections including a tokenization process that prevents your knowledge of customers' credit or debit card numbers.
Facebook Pay – Customers send payments through the Facebook App or Facebook Messenger, meaning you have to be friends with your clients to set up a transaction. Facebook doesn't share transaction data with third parties, but it may use the information internally.
What about cash app payments?
You may have heard of other mobile payment apps, like Venmo, Paypal, Zelle and Square's Cash App. Because account privacy is a big concern, some of these apps can be handy because they use dedicated links or a QR code to share information between users.
The problem with cash apps is the companies sell or share users' data with third parties for marketing purposes, so there's more of a chance of security breaches. They are, of course, useful for making quick cash app payments, but you need to take the time to familiarize yourself with the apps' privacy policies and weigh the risk of using them for your business.
Ultimately, you can find the best payment app system for your small business, but it's important to weigh the risks with the convenience when making your choice.
Stay focused on payment platforms
Ultimately, you can find the best payment app system for your small business, but it's important to weigh the risks with the convenience when making your choice.
It's also a good idea to take stock of your payment options and reassess their security every few months. Take note every time the privacy policy changes and decide whether it's time to choose a different app to use for your small business. Spending the time to read the fine print now can save you headaches and protect your business. As well, as you do your research, keep yourself informed of any updates to the app's features so that you take advantage of the newest technology.
Payment app features may have changed and are subject to change.