Technology
How Green Smart Tech Can Save Your Business Money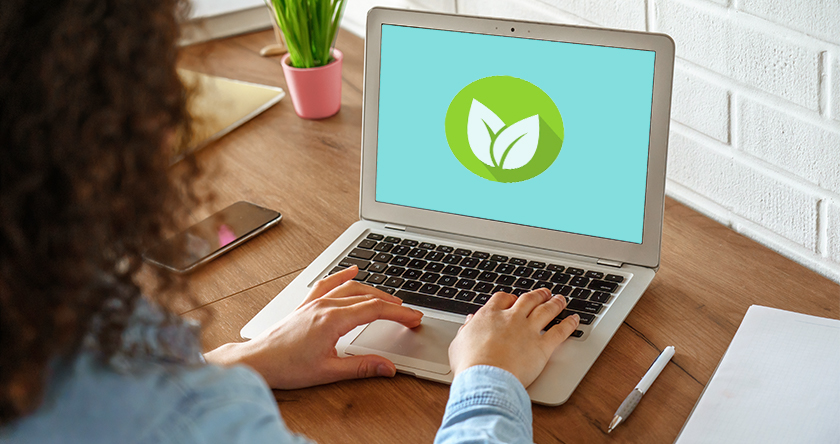 Smart tech can do more than help run your business more efficiently. Built into sustainable business practices that benefit the planet, you can help significantly reduce the costs of running your business, too. Energy-efficient small businesses can lower their utility costs by as much as 30%, according to Energy Star.
Implementing green practices means having a business with a focus on sustainability, making choices regarded as environmentally friendly, socially responsible and economically viable, according to the University of North Florida's Center for Sustainable Business Practices.
Ready to go green? Consider the following options.
Cloud-based solutions
With cloud computing you're sending your data to remote servers to store, access and share information. Though you're not using your business energy services and conserving resources, you are relying on very large systems which do utilize vast amounts of energy to perform their functions. You can choose green cloud storage providers, those that are conscious of their power usage effectiveness (PUE)
By the way, another advantage of using cloud storage is saving money.
There's no need to invest in expensive hardware or software, or to have an IT team.
Cloud-based scheduling, payroll, CRM and other programs let you efficiently run your business without having to hire additional personnel.
The ability to access cloud-based programs from anywhere makes it easy to operate your business when you're on the go and enables employees to work remotely.
Going paperless
Going paperless can help your business save time and money and also reduce the use of the planet's resources. According to a 2018 EPA analysis, paper and cardboard are the biggest components of solid waste in the United States. How big? Over 17 million tons of paper and cardboard ended up in landfills that year.
Paper is costly in other ways, too. On average, office workers use 10,000 sheets of paper each year, the Minnesota Office of Environmental Assistance reports.
To help reduce this number, you can take your business paperless. The first step is to choose a document management system that meets your digital filing and storage needs. Some popular cloud-based systems are Microsoft SharePoint, Ascensio's OnlyOffice and DocuWare Cloud.
The next step—and it's a big one—is organizing and digitalizing your existing paper documents. Although this may seem like a lot of work, the paper—and money—you'll be saving in the long run makes it well worth the effort. Adobe is an established choice for digital documents, and PaperScan is another great option.
Smart Internet of Things devices
Internet of Things (IoT) devices have sensors that monitor and report energy usage, providing you with information that could help lower your bills. For example, a restaurant owner could use a Monnit sensor to make sure their refrigerators and freezers are always running at the correct temperatures.
IoT also includes smart lighting systems, such as those from Philips and Lutron. These systems allow you to schedule lights to turn on or off at specific times, to be activated remotely and to turn on only when someone is in a room. Many smart lighting systems have dimmer controls that reduce the amount of light emitted, helping you save money and energy by using less power.
Speaking of lighting, another way to save electricity is by replacing the incandescent light bulbs in your business with LED light bulbs, which use 75% less energy. It's true that LED light bulbs are more expensive than incandescent bulbs, but they'll save you money over time.
IoT devices can help reduce your heating and cooling costs, too. Smart thermostats like the Nest Learning Thermostat and Ecobee SmartThermostat can automatically adjust the temperature for optimal performance and comfort. They are Wi-Fi enabled, so you can adjust the temperature from anywhere. And it takes only a few days for these devices to learn your temperature preferences and automatically make adjustments. Just make sure the smart thermostat you select is compatible with your building's HVAC system.
It's also very important to take steps to ensure your IoT devices are secure. This will help prevent your small business from being the victim of a cyberattack
Smart power devices
Smart plugs and power strips are both eco-conscious and pennywise by preventing so-called "vampire energy loads": devices like computers, printers and microwave ovens that continue to suck up electricity even when they're off or in sleep mode. Smart power devices have Wi-Fi, so you can control them from anywhere using an app or voice command.
Smart plugs like the Wyze Plug can be inserted into any electrical outlet and turned on and off remotely. Some models, such as the Lenovo Smart Plug, monitor usage and show you how much electricity that particular device is using.
If you have several devices close to each other, a smart power strip may be a better choice. Unlike regular power strips, smart ones like those by Kasa and Teckin can detect when a device isn't in use and turn off its power. You can also remotely control the power of the connected devices.
While they're not technically "smart," solar-powered chargers placed near an office window can be another smart way for your small business to go green. For example, the BigBlue 28W SunPower Solar Charger has four solar panels that can simultaneously charge up to three cell phones, tablets or other devices.
Choosing green smart tech options for your business is a win for the environment, helping you to conserve energy and resources, as well as for your budget. And small changes add up. Where can you go green today?
Product features may have changed and are subject to change.