Fiber Internet
4 Things to Look for When Choosing the Best Internet Service Provider for Your Business in 2023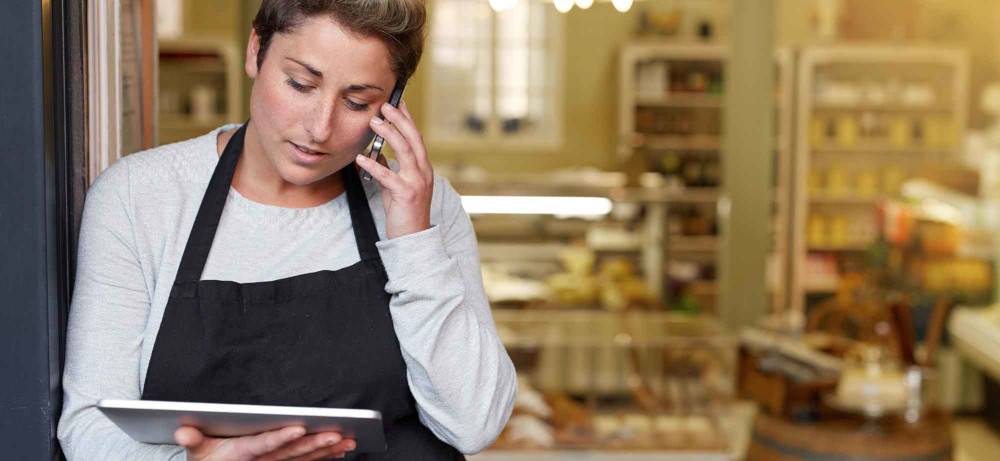 Starting a business means choosing the right small business internet for your needs.
Today, a majority of business tasks require internet connectivity. That means it's important to pick the right internet service provider (ISP) offering the business internet service that ensures you can get things done.
But before we tackle the ISP selection process, let's start with a quick refresher.
What's an ISP?
Internet service providers (ISPs) provide internet connectivity to homes and businesses. Small ISPs may serve very specific locations, while larger ISPs may serve entire regions or operate nationwide. And in many cases, you may have more than one ISP to choose from.
Can you connect to the internet without an ISP? Not reliably. (And when it comes to business internet, reliability is critical to keeping your business up and running.) The only alternatives to ISPs are free public Wi-Fi or cellular data. Even if you buy your own hardware (like a router), ISPs supply the connectivity that actually gets you online.
What's the difference between business and residential internet?
Many ISPs offer two levels of internet service: business and residential.
Business internet is designed for reliability. That's because more and more business tasks require some level of internet connectivity. Business internet delivers on the features businesses need to operate, whether that's faster symmetrical speeds, network reliability, or advanced security features.
What are the 3 types of high-speed connectivity?
For most of us, long gone are the days of dial-up connectivity. Today, most connectivity falls into the broadband category.
Broadband transmits data using a high-speed internet connection, and typically comes in three types:
DSL transmits data over a phone line (think high-speed dial-up). It's inexpensive but performance is affected by how close your location is to the ISP's data center.
Cable is currently the most common internet connectivity because it processes a larger volume of data more rapidly using copper cables instead of phone lines. But the shared connection can cause performance issues.
Fiber is the leading edge of connectivity. Data is transmitted using fiber optic cables, which deliver faster speed and better performance. It's the future of the internet, but fiber isn't available everywhere just yet (although some providers are actively building fiber networks throughout the country).
Choosing the right type of high-speed connectivity depends on how your business will use the internet and what's available in your area.
Now that we've looked at the levels and types of typical internet connectivity, let's look at four things to consider when selecting the right ISP and best internet service for small businesses.
1. Bandwidth and speed
Is there a difference between internet speed and bandwidth? Bandwidth is the volume of data per second that can be transmitted over your connection. Speed is how long it takes.
When ISPs talk about speed, they're actually talking about bandwidth. That's because volume impacts speed. The higher the bandwidth (volume of data) your connectivity can handle, the faster you can upload and download files, host seamless video calls, stream media, and access cloud services.
Bandwidth is typically measured in Mbps or megabits per second. But fiber is able to move data so much faster that some ISPs offer fiber connectivity in Gbps or gigabits per second. (One gigabit is equal to 1,000 megabits.) Different types of connectivity have different bandwidth ballparks:
| | |
| --- | --- |
| Type | Bandwidth ballpark |
| DSL | 25 – 100 Mbps |
| Cable | 100+ Mbps |
| Fiber | Up to 2 Gbps |
It's also important to understand that bandwidth measurements can differ depending on if you're downloading or uploading data.
Most bandwidth measurements refer to downloads since that's what most consumers are concerned with. Uploads can be significantly slower. However, fiber is leading the way with something called "symmetrical speeds," which means upload and download speeds are roughly equal, a more important consideration for business owners.
So, what speed does your business need? It all goes back to how you plan to use your internet connectivity. This chart provides a general idea of speeds needed for specific tasks:
| | |
| --- | --- |
| Business activities | Bandwidth needed |
| Email, online browsing, research | 5 Mbps |
| Basic Wi-Fi, business communication, downloading large files | 25 Mbps |
| Video streaming, file sharing, POS transactions | 75 Mbps |
| Video conferencing, cloud computing, data backups | 150 Mbps |
| Seamless streaming and conferencing, server hosting | 250 Mbps |
| Constant cloud computing, multiple server hosting, heavy online backups | 500 Mbps |
| Extreme speed with near zero interruptions | 1+ Gbps |
2. Security features
Security is critical for any business. The reality is that more and more small businesses are targets of costly cybercrime.
Some ISPs include security features with their connectivity service. This could be basic spam-blocking, malware protection, or a more proactive managed security solution. If security is a major concern, ask prospective ISPs about add-on security services that can safeguard your business from hackers and cyber threats.
3. Contract terms
Make sure your contract terms align with your business needs. How many years of service are you signing up for? What happens when the contract expires? Will the price on the same service increase? What if you need to change your service type during the contract because your business is growing? Is there an installation or early termination fee? If you're receiving promotional pricing, be clear on what happens when the promotional period is over.
4. Customer Support
Finally, customer support can make or break your ISP decision. Ask prospective providers what their customer support looks like. Will it be easy to reach a customer service agent when needed?
Choosing the best business internet service is an important decision. Understanding your needs and available service options helps ensure conversations with prospective ISPs are productive and get you the connectivity to help your business thrive.
Frontier is here to help. Learn about Frontier Business Fiber and check fiber availability for your business.