Growth
How To Do Keyword Research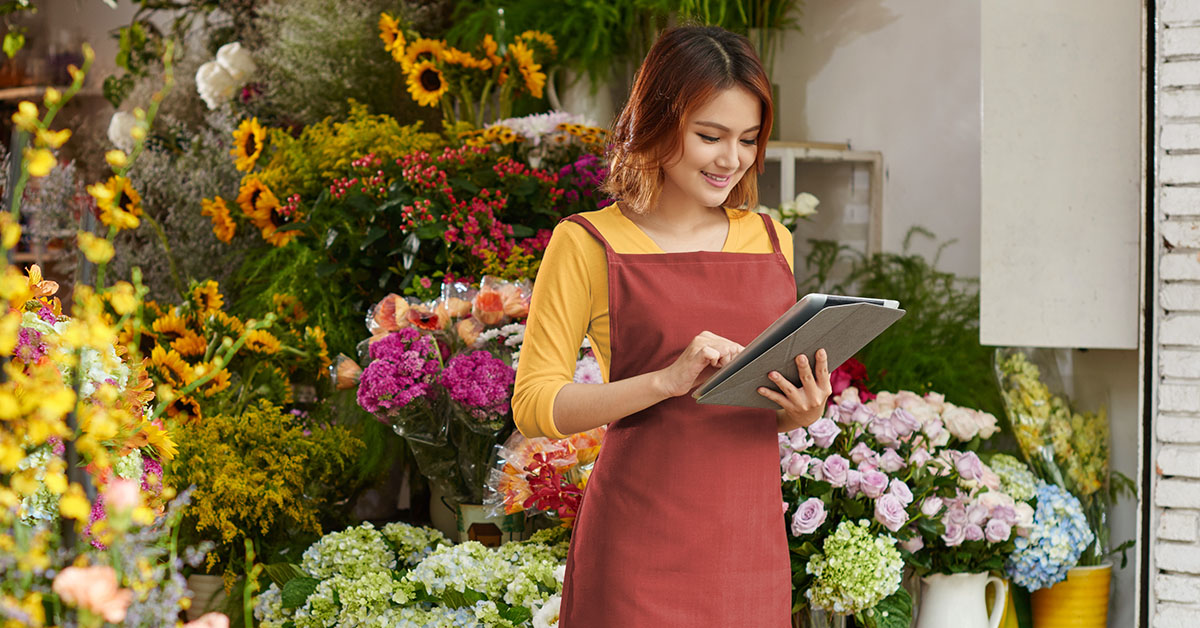 Search engine optimization (SEO) is the best way for small businesses to get organic traffic from Google and other search engines—and it all starts with keyword research. By doing it, you can get a leg up on your competitors and find new ways to reach your target customers.
According to a study by Ahrefs of over one billion web pages, more than 90% of all pages get zero organic traffic from Google's algorithms, and about 5% of them get only 10 visits or less per month. This means that the vast majority of content people are creating isn't converting into meaningful web traffic. By researching the best keywords for your business before you start, you can avoid this trap.
What is keyword research?
Keyword research is the process of figuring out what kinds of words, phrases and questions your target customers are using to find products like yours. It helps you work out things like:
How hard will it be to rank in the top 10 results on Google for a particular keyword?
How many people search for each keyword every month? And how much traffic could you expect if you do rank?
How can you create content that could rank for that keyword? Is it worth the time and effort?
If you're operating a coffee shop in Sarasota, Florida, for example, it's useful to know how many people are searching Google for "coffee sarasota," "iced coffee sarasota," "americano sarasota" and "espresso sarasota." If nobody is searching for "iced coffee sarasota," then there's no point trying to rank your site for it.
It's important to note that not all keywords are created equal. Generally, they're split into "fat-head" keywords and "long-tail" keywords.
Fat-head keywords are the small number of incredibly popular keywords that generate huge traffic. "YouTube" is a fat-head keyword, for example, but so is something like "coffee." The top 0.01% of searched-for keywords account for more than 40% of all searches while the top 0.16% account for more than 60%.
Long-tail keywords are the other 99% of search queries. While they might only account for around 40% of search traffic, they're a lot easier to rank for. Far fewer people are looking for a search term like "best coffee sarasota" than they are for "coffee."
How do I find keywords?
The simplest way to find your first keywords is with a good old-fashioned brainstorming session. You know your business and your customers best, so even though this is looking at digital tools, don't ignore your real world experience running a business—it's just as important. Grab a pen and paper and jot down:
What you'd search for if you were looking for your business.
The phrases you think your target customers are searching for.
The phrases you'd love your target customers to search for.
Next, go through each keyword and plug it into Google. Look at the predicted search suggestions and see if there's anything you've missed that might also work for your business.
You should also visit your competitors' websites and look for inspiration.
This doesn't need to be a perfect or complete list, just a starting place. You'll be adding more keywords and finding the best ones as you go.
How do I assess good keywords?
Now that you have a long list of potential keywords, it's time to assess them and look for any potential keywords that you've missed. There are a few ways you can do this.
When you're just starting your business, you have a lot of high-priority tasks competing for your attention. If you want to get your SEO journey started without having to invest too much time or capital, you can rely on your judgment to pick the most relevant keywords. Simply targeting the very obvious keywords related to your business can do a lot for your search traffic—especially if you list your business properly on Google. (When you have the opportunity, you can revisit the methods here and explore some of the more advanced SEO tips.)
The better SEO strategy is to use a keyword research tool to analyze how much Google search volume and competition there is for each keyword on your list, and to find new related keywords you haven't thought of. For this, Moz is a great choice, as it's user-friendly and you get 10 free keyword queries per month. Ahrefs is also a great SEO keyword tool, though there's no free monthly option.
In addition to loads of extra SEO features not related to keyword research, both tools enable you to analyze your competitors' keywords and website rankings to see if there are any search terms they target that you don't rank for.
Historically, it's been possible to use Google's ad keyword planner as a free keyword research tool, however, it's now a bit less effective if you don't run an active ad campaign. It's still useful for generating keyword ideas, but the data it gives you about keyword search volume and traffic can be unreliable. This article from Semrush explains how to make the most of it.
What do I do with SEO keywords anyway?
Once you've got a list of keywords that people are searching for that don't have too much competition, it's time to target them.
One of the easiest ways is to start a blog, as it enables you to target long-tail keywords with relevant content. For example, that hypothetical coffee shop could do a blog series on different brew methods to rank for long-tail keywords like "best way to make pour over coffee" and "how do I make French press taste good?" Once the blog starts ranking for these kind of searches, the website's overall Google ranking for more generic search terms should also go up.
Also, while long-tail keywords are often easier to rank for, it's still possible for small businesses to rank for fat-head keywords. Take the keyword "coffee." If you search for it, you don't just get the Wikipedia entry for coffee—you also get a list of local coffee shops. That's because Google tries to understand the intent of the searcher. Even though a million people in the U.S. use the keyword each month (according to research using Moz), every small coffee shop should target it to some degree.
Product features may have changed and are subject to change.