Growth
How To Get Customers To Review Your Business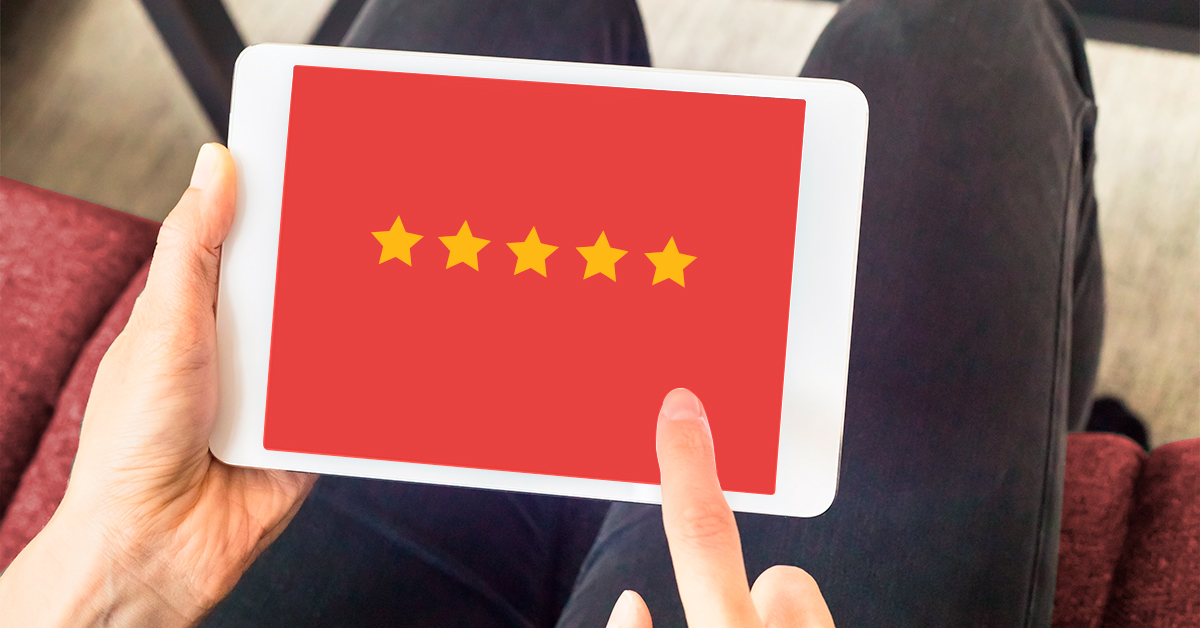 Online reviews are incredibly important for small businesses. Positive reviews not only show potential customers you run a legitimate operation that can give them what they need, but they also help you rank higher in Google search results and get featured more on discovery platforms like Yelp.
But what if your business doesn't have many reviews yet? Take a look at the best strategies for asking customers for reviews.
Why customer reviews matter to your business
A 2020 survey by BrightLocal highlights some of the reasons customer reviews are so crucial for small, local businesses. Some of the biggest findings were that:
93% of consumers used the internet to find local businesses in the past year, with over one-third of them doing so daily.
87% of consumers read online reviews for local businesses, which means almost everyone who searches for your business will check out the reviews.
52% of consumers wouldn't consider visiting a business with less than a four-star average rating, which is why getting reviews from satisfied customers is so important.
73% of customers only pay attention to recent reviews from the past month, which means you have to continuously look for new reviews.
But there is also some really good news: 72% of consumers have written a review for a local business, which means the majority of your customers are likely to be willing to leave you some honest feedback.
The simple option: just ask!
There's no magic best way to ask customers for reviews. You have to take whatever opportunities present themselves, and they'll probably pay off. That same BrightLocal study found that 72% of customers who were asked to write a review went on to do so.
The simplest way to start is to ask your regular customers to leave reviews on whatever sites matter to you most. Depending on your business, you might want reviews on Google, on Facebook or on Tripadvisor. Because they frequent your business, it's a strong bet they only have positive things to say—otherwise they wouldn't be your best customers.
Another good approach is to look for customer feedback whenever you can. Ask your customers how their experience was when you're taking a payment. If they have a complaint or criticism, take it on board and thank them for their valuable feedback. However, if they have something nice to say, tell them how much it would mean to your business if they left an honest review online.
This way, you can subtly encourage honest-but-positive reviews while addressing a dissatisfied customer's complaints immediately—perhaps before they go online and leave you a measly two stars.
One thing to note, however, is that Yelp forbids soliciting reviews like this and has an explicit review policy. If they find evidence that you're asking friends, family or customers for reviews, they'll penalize your page ranking.
Make it easy for your customers to leave positive reviews
The easier you make it for your customers to leave reviews, the more likely they are to do it, even if you don't—or can't—ask them directly. If they have to remember when they get home, download a new app or otherwise go out of their way, they're much less likely to give you feedback.
There are a few things you can do to make it easy for your customers to leave reviews:
Post signs around your brick-and-mortar business or on your website and social media, featuring excerpts from great reviews you've received. People will get the message.
Use QR code generator to add a QR code to your menus, price lists, business cards or receipts that links your customers to your Google My Business page, Facebook Page or wherever else you want them to leave a review. (If you have more than one, you can use a service like Linktree to have one QR code that links to multiple places.)
Add a footer that requests reviews to all your customer outreach emails, whether you send them yourself or they're automatically generated by your online store platform.
If you take a customer's phone number or email address, follow up with an SMS or email reminding them to review your business. A personal message is best, though you can automate the process with apps like Mailchimp.
Don't buy reviews
It should go without saying that you should never buy reviews online. They're far more likely to get your Google, Yelp and other search rankings penalized than to bring in more customers. Not only are fake reviews easy for the platforms to spot, but your customers are likely to notice them, too.
While you might not get caught as easily, offering incentives for customer reviews is also against the terms of service of Google, Yelp and Tripadvisor—and it also can be illegal. Facebook doesn't ban it as explicitly, but given the ethical and legal dimensions to it, it's recommended you don't offer your customers cash, a free dessert, a future discount or anything else in return for a positive review. If you keep your customers happy with your normal business operations, you shouldn't need to bribe them.
Don't rest on your reviews
Getting customers to leave reviews is only the first step. Once you've got some reviews rolling in, respond to them and stay engaged with your customers. This personal touch makes your business pages look professional.
You can also use the best reviews in your marketing channels, on your website or even just shared on social media. If people are saying nice things about your business, tell the world!
And don't stop looking for reviews. Remember, customers pay most attention to recent reviews, so it's always good to keep them coming.