Growth
How To Get Your Business Listed On Google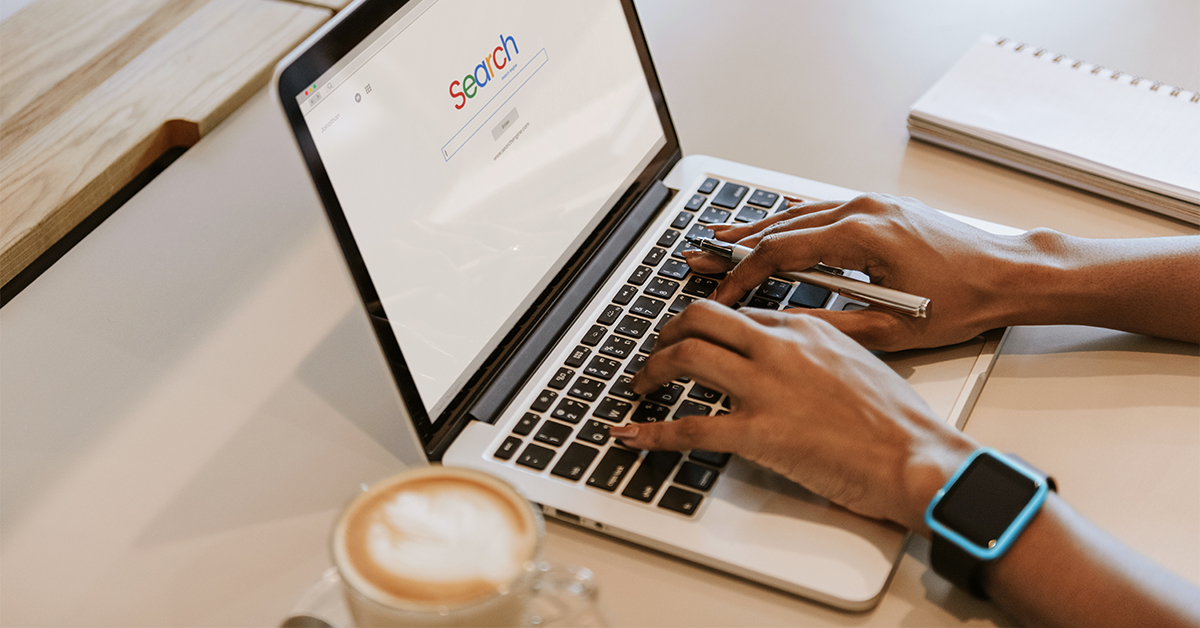 When potential customers go looking for your business, there's a very good chance they're using Google. It has nearly a 90% share of all web searches in North America, so it's incredibly important that your website is listed properly online for people to find.
Customers (or potential customers) use Google in two ways:
To find out something about a business they already know, like its opening hours, menu, phone number or address. They normally search for it by name, for example, Googling "Vincenzo's Dublin" or "Harry's Haircuts Houston."
To find a business they aren't familiar with, like a pizza restaurant or barber. Potential customers are searching more generally with queries like "pizza Dublin" or "men's haircuts Houston."
While it's tempting to want to be the first business listed by Google for the very general searches, making sure your business appears when someone searches for it specifically is far more important most of the time—and much easier. Here's how to help make sure your business is Google ready.
Have a website
To get listed on Google, you should have a website. It doesn't need to be something expensive or fancy, just a simple site that has your business' contact details, address, opening hours and maybe a price list or menu. It's about having a presence on the web rather than some grand marketing site.
If you've already got a website, great—you're ahead of the game. If you haven't already got a website, there are plenty of services that can help you get one up and running quickly and affordably—even if you don't have any coding skills.
You can try a site like Carrd to create a business website, though, to make things even easier, Google offers a free business website builder that will be looked at in the next step. It comes with a free domain name. Or for an extra fee you can have a custom domain.
List your business on Google My Business and Google Maps
Google is often the search engine of choice because it reliably gives searchers the information they want. When someone searches for a specific sushi place in Denver, it's in Google's best interest that searchers get the information they're looking for without having to scroll around or dig deep into the results. One of the ways Google gets the details it needs to make this happen is by encouraging businesses to use Google My Business and Google Maps.
Google My Business is the best way to ensure that your business appears regularly and accurately in Google Search. Once it's set up, if someone searches specifically for your business, they'll see a card of information and how to contact you at the top of the search. If you have a physical premises, you'll also appear in Maps listings when people search for more general terms.
There are some limits to the types of businesses that can use Google My Business. You have to either have a premises or provide your services in a specific area. Temporary pop-ups or online-only businesses are ineligible. For most businesses, this won't be a problem.
To get started, head to the Google My Business page and click Manage Now. If your business is already listed in Google Maps, you'll be able to select it and take control of its listing; otherwise, you can add your business. Work through the setup process, provide your opening hours and contact details and, when you're done, you'll have a complete Business Profile. If you don't have an existing website, you'll also get the opportunity to create one with the details you've just entered.
Your Business Profile, however, won't appear in Google searches right away. You have to verify your listing. (This is what keeps Google from being overrun by spammers.) Depending on the kind of business you have, you'll need to confirm your contact information with a code that you'll receive on a postcard Google will send you through the mail. It can take a few weeks, but once it's done, you're up and running.
Google My Business is an important and effective tool for any business. Here are tips for making the most of it:
Keep your details accurate. If you change your opening hours or service area, update it on Google My Business. Many potential customers will treat the information listed there as gospel.
Make sure you list your business in the correct category, the more specific the better. This will help you appear in general Google searches.
Pay attention to customer reviews on your Google Business Profile. Keep an eye on them as they'll appear in searches, and

respond if appropriate

.
Check out the analytics. Google will tell you how people are finding your business and what they're doing once they've found you. This information is too good to pass up.
Ranking higher for general searches
Set Google My Business up properly and your website will appear whenever people search for your business—no monthly payments or expensive consultants required. And, as long as you're not in an incredibly competitive or oversaturated market like, say, pizza places in New York City, you'll also appear near the top for any related or general searches. Most businesses don't need to do much more.
If you want to go further and get listed on the first page for a wider variety of search terms, you've got two options: advertising or SEO.
Google runs ads against all their searches. You bid on certain keywords, like "haircuts Houston," and when someone searches for that term, they'll see your ad. It can get expensive, so you need to be careful about how you configure your campaigns. If you sign on with Google Ads, you get a $150 credit, so you can at least test it out without investing too much capital.
The other option is to use SEO (search engine optimization) to try and get listed organically for more search terms. This can be a long, complicated, expensive route that only pays off in certain circumstances.
For most small businesses, Google My Business (and the Bing equivalent, Bing Places for Business) is the best way to be found online. Keeping your listing up to date will ensure that Google considers it relevant, important information—exactly the kind of thing it features at the top of search results.
Product features and promotions may have changed and are subject to change.