Growth
How To Host a Killer Webinar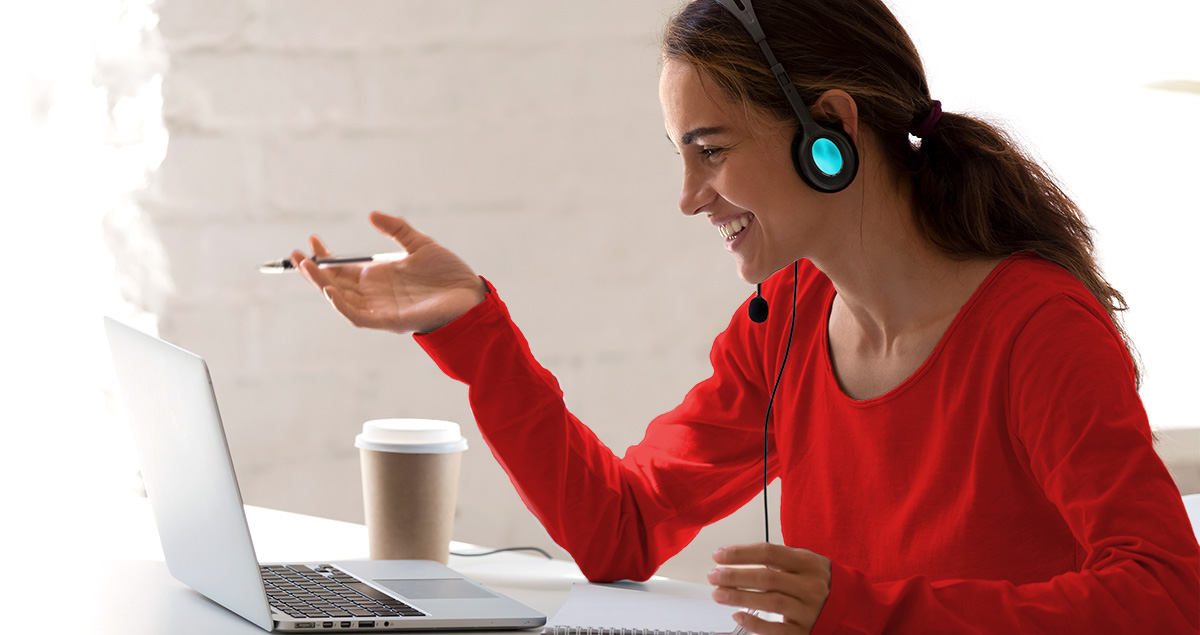 The webinar is one of the most powerful weapons in your marketing arsenal. It combines the engagement of video with the relationship-building of a conference. The result? Lots of hot leads.
Of course, your webinar must be a good one, both technically and topically. It's hard to know where to start. Which hosting platform do you go with? How long should it be? What makes a good topic?
Here's everything you need to know to host an effective webinar.
What is a webinar?
A webinar (web + seminar) is an online presentation streamed to an audience. It can be a win-win: Potential clients get to watch a fascinating presentation, and a business gets to build a relationship with potential clients. Not sure what to picture? Check out these examples.
Webinars vary in length, audience size and interactivity. One format could be an hour-long session with a live speaker presenting slides, plus a Q&A at the end. But be creatve! You could spend the entire hour doing a live Q&A, or interview an industry celebrity (your own micro-influencer) for a half hour, or even show off your favorite case study for 15 minutes.
The key to a successful webinar isn't to copy other companies–it's to consider what will work best for your company.
How to get started
Step 1: Analyze your audience
Before you even title your first slide, you need to think about your customer base. Who are they? What do they do? What do they want to learn more about?
Let's say you're a fine wine distributor with an email list full of restaurant managers and épicerie owners. Recently, you've been getting a lot of questions about natural, biodynamic wines. That's your clue that natural wine could be a good webinar topic.
Seeing things from your audience's perspective doesn't just help with the what of the webinar. It also helps with the when. Your webinar should take place during business hours in your market's time zone.
Step 2: Craft your Content
There are a few different formats to choose from. Using the example of the fine wine purveyor, here are several different ways to construct your presentation.
"Masterclass: Everything You Need To Know About Natural Wine"
The masterclass format promises to teach your audience something new about the topic. This can be a great choice, but only if you have the time and expertise to come up with an entire class!
"Panel Discussion: A Scientist, Sommelier and Server Discuss Natural Wine"
A panel discussion can require less effort but still be a super engaging format for a webinar. Pro tip: Choose people with different perspectives to keep it interesting.
"Interview: Francis Ford Coppola Talks Natural Wine"
Have a contact with an industry rockstar—or even a great chef or wine writer, for example? Hit them up for an interview! Your audience is more likely to sign up to watch someone they recognize and admire.
"Q&A: Live Q&A on Natural Wine"
A live Q&A session has the advantage of being completely interactive–which means completely engaging.
"Case Study: How One Bar Sold $10,000 per Week of Natural Wine"
Sure, a case study can seem salesy. But it's also proof your product works.
No matter what format you pick, don't forget public speaking fundamentals: greet your audience, introduce the topic, set the agenda, recap what you learned and conclude.
Hint: Support your content with slides. You can make slides in your software of choice. The most popular are Microsoft PowerPoint, Apple Keynote and Google Slides. Any hosting platform will make it easy to share your slides when it's time to present.
Step 3: Pick a platform
There are a lot of hosting options on the market. To make your choice a little less overwhelming, here are the main features you should look for:
Live and recorded webinar hosting – Any webinar hosting platform will support…well, webinar hosting. But will it also record and replay your webinar? Will it automatically upload it to YouTube? Will it replay your webinar at different times and tell you which time performed best? Find out!
Interactivity – You don't have to just sit and talk at your audience. Live chat, whiteboards and polls are just a few options for interactivity. See if your platform supports these features.
Lead capture – To make the most of your webinar, you need a landing page where people provide their contact information in exchange for signing up. It's also important to send confirmation/reminder emails before and follow-up emails after the webinar. See what capabilities your webinar platform has before you commit.
Integration – Are you a big-time user of HubSpot or Salesforce? Many, but not all, webinar platforms can seamlessly integrate with your CRM. With this in mind, here are a few options:
You could go with a video conferencing platform you already have access to, like Zoom or WebEx. The advantage is that they have the basic capabilities you need (video streaming and screen sharing) for no additional cost. The disadvantage is they weren't really built for webinars, so you'll have to live without more advanced features.
You could also choose from the dozens of purpose-built webinar marketing services available today. They'll cost more, but the convenience and capability could justify the expense if you host a lot of webinars. GoToWebinar's Pro tier, for example, lets you add in analytics reports, interactivity and dependable hosting for up to 250 participants at a time.
One last tip
There are three more things you need to host a truly successful webinar: a good microphone, a quality camera and fast internet.
It doesn't matter how useful your information is if your audience can't hear you. They won't notice how confident you look if your face is pixelated. And no one will stick around to watch if your internet cuts out in the middle of your presentation!
Make sure your business has all the tools it needs to succeed. Make sure you have a high-speed, reliable internet connection.
Product features may have changed and are subject to change.