Growth
How To Improve My Business' Ranking on Google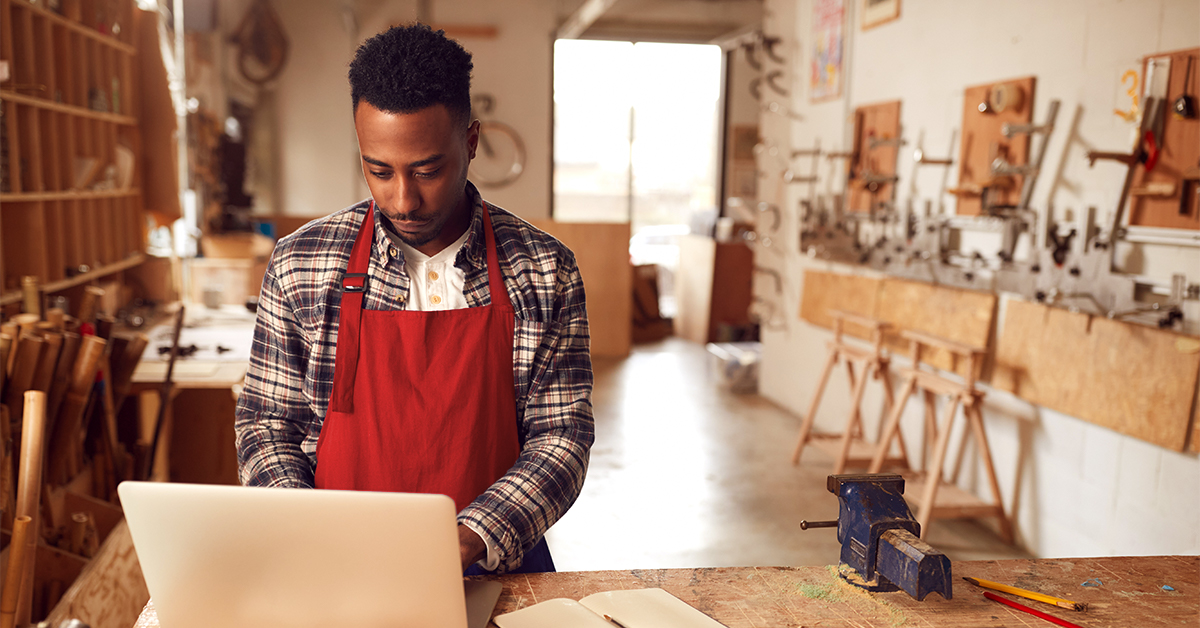 Google and other search engines are incredibly important for small businesses. They're a key source for new customers, and existing customers will use them to confirm your phone number, address, hours of operation, specials and the like. If your business doesn't rank well, to the internet, it doesn't exist.
Don't worry—even if your business doesn't appear on the first page just yet, you can do a lot to improve your ranking. Search engine optimization, or SEO, is not difficult for most legitimate businesses with physical premises.
How Google ranks businesses
Before getting started, let's step back and look at how Google's algorithms generate its search results. The exact details are secret, but some broad principles are well understood.
Whenever someone searches for something like, say, "pizza Dallas," Google parses their query and guesses at what the searcher wants to find. In this case, they're probably looking for a pizza place in Dallas, Texas—but it's not always that obvious.
Google then decides which websites and business to show and in what order. To do this, it looks at four things: relevance, quality, usability and context.
Relevance – How relevant to the search does the website seem to be? Does it list itself as a pizza place? Is its address in Dallas? Has the menu been updated recently, which indicates it's still in business? Google considers hundreds if not thousands of different bits of information here.
Quality – How much "expertise, authoritativeness and trustworthiness" does the site have about the subject being searched for? One of the things Google uses as a proxy for quality is links from prominent websites (this is the mysterious "PageRank" you might have heard about). If a popular blog has linked to a pizza place in a post about the best pizza places in Dallas, that's a good sign it's the kind of thing the searcher is looking for.
Usability – More Google searches are done with smartphones than computers so one of the big things Google uses to rank webpages is how usable they are. Old, outdated sites that don't look good or run quickly on a smartphone get penalized.
Context – Dallas, Texas, isn't the only Dallas in the world; there's also a Dallas in Scotland, and a smattering of much smaller Dallases around the U.S. If someone searches for "pizza Dallas" in one of those cities, they're going to see a totally different set of results. Context is, perhaps, one of the biggest unknowns with a search, as Google pulls in countless data points like the searchers' history, what websites they've visited recently and the like.
For businesses that appear in the Maps box at the top of Search, Google also considers two related factors: prominence and proximity. Prominence is how well known the business is in the offline world. Links, number of Google reviews, positive ratings and more all influence how prominent Google thinks a business is. Proximity is how close the business is to the searcher or the location they searched for. Especially on mobile, Google knows someone's exact location so it will favor nearby businesses.
8 ways to prepare your business to rank well
Google's goal is to give the searcher the answer they're looking for. The secret to good SEO is to help it recognize when your business is that right answer. This means making your website both relevant and usable to your potential customers.
Here are some ways to go about it:
Check that your website clearly states what you do and how you do it in the kind of terms people searching use. This isn't about using a mass of irrelevant keywords, but if you're a pizza place, you need to say it.
Check that your website works on mobile devices. If it hasn't been updated in a few years, it might not. If it doesn't, upgrade it.
Update your address, opening hours, menu and other details to make sure they're accurate. Keep them accurate.
Set up a Google My Business page that links to your website and keep it up to date as well.
Add your address to your website. Make sure it matches the address in your My Business Profile.
Ask your customers to leave a review on Google.
Respond to reviews on Google, especially negative ones.
Post, on both your website and your Google My Business page, about upcoming specials, sales and changes to your operating hours.
Again, it cannot be stressed enough: Google wants to help people find the things they're searching for. If your business is the answer to someone's query, you don't have to do anything wild to make it rank highly. A fast, up-to-date website and a complete My Business profile will get you 90% of the way there in all but the most competitive niches.
Reach out to local reporters and bloggers
Let's talk about links.
Backlinks and PageRank are a big part of how Google traditionally ranks websites. All else being equal, the business with more high-quality sites linking to it is going to rank higher. However, all else is rarely equal. A pizza place in El Paso is never going to rank highly for a search for "pizza Dallas," no matter how many backlinks it has.
Also, a few good, relevant links are worth a lot more than a thousand bad ones.
For most businesses, the best way to get great backlinks is to be active in the local community. Reach out to local reporters if you're doing a charity drive or promotion, invite food bloggers and microinfluencers to come and try your new menu items and otherwise give authoritative local websites a reason to link to your site.
Links like these count for a lot; it shows Google that your business is prominent, relevant and exactly the kind of thing people are looking for.
Don't go black hat
Improving your Google ranking takes time, and that's after you've done all the easy stuff like adding a My Business page and making sure your website works on mobile devices.
And while it's incredibly tempting to try quick SEO fixes—like buying backlinks and other "black hat," or banned, techniques—don't do it! At best, you'll waste your money; at worst, Google will catch on to what you're doing and penalize your website.