Growth
How To Optimize Your Site for Voice Search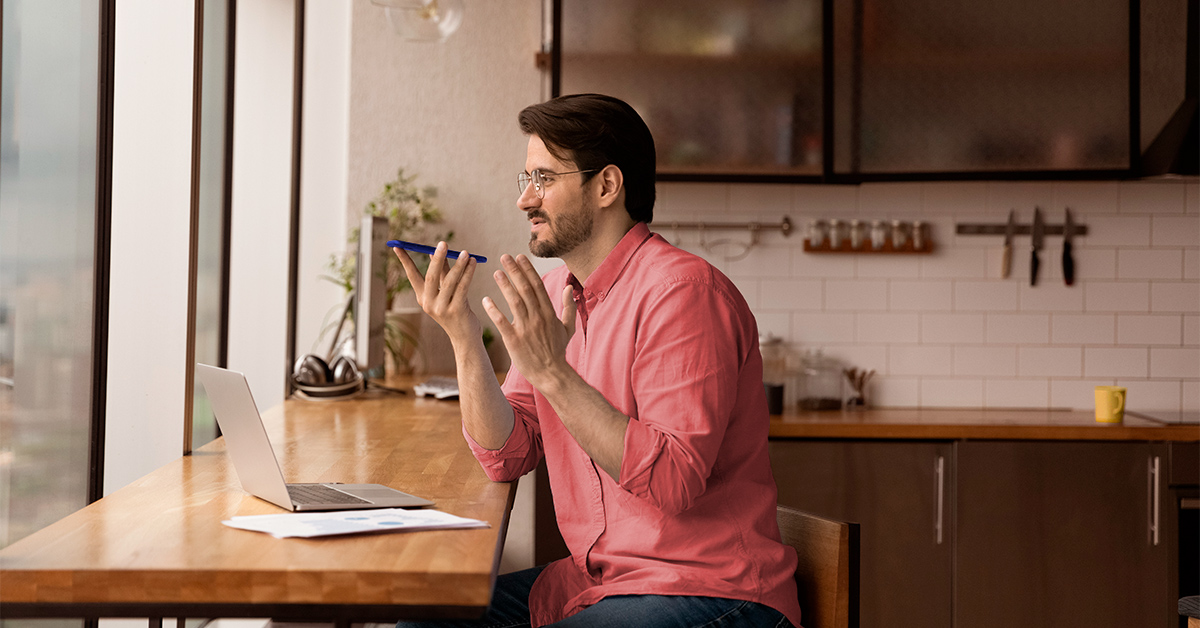 How people search for and find information online is always changing, so you need to make sure your search engine optimization (SEO) strategies stay up to date. One big recent development is the increasing popularity of voice search. Here's how to optimize your business website for it.
People generally use voice search in two major ways: through the voice assistant on their smartphone (Siri or Google Assistant), or with a smart speaker (Amazon Echo, Google Home, Apple HomePod and the like). Voice is now one of the most popular ways people search for information using their smartphones, with more than half of all respondents in one study saying they use it. Similarly, according to the Statista Global Consumer Survey, more than 20% of U.S. adults own a smart speaker—and presumably use it to find information from the web.
While these numbers are still lower than regular searches, voice search is only getting more popular. It's better to optimize your business' site now, rather than wait and fall behind your competitors.
Why voice search matters for small businesses
Two of the most popular uses for voice searches using smartphones are to get directions and to research local businesses. Because voice search presents a more limited set of results than a full web search using a computer browser, it's important for any small business with a physical premises to optimize their website to make sure it's featured.
Make sure your site is fast and works on mobile
Optimizing your website for voice search is an advanced SEO strategy. If you haven't taken other, simpler steps to improve your Google ranking for regular web searches, you should do that before worrying about the (almost certainly) smaller number of customers using their smart speaker or phone to find your business.
In particular, most voice searches are done using mobile devices, so you need to ensure your website is designed to be viewed on smaller screens. Also, how fast a site loads is a big ranking factor for all searches, but especially mobile searches. If your site isn't fast enough, Google and the other search engines won't rank it highly.
The good news, though, is that getting your site ship-shape will improve your overall website SEO as well as your voice search SEO.
Make sure Google knows your opening hours and where you are
Because so many voice searches are all about where small businesses are, it's important that Google and Bing (which powers some Siri searches) know where your business is located—and when it's open.
While it's important to feature this information prominently on your website, you can also tell the search engines directly using their business profiles features: Google has Google My Business and Bing has Bing Places for Business. Make sure to claim your listings and add the info.
Think conversationally
People use regular search and voice search a little differently.
With a normal Google search, if you were hungry you might type "best pizza near me" or simply "pizza." With a Google voice search, you're more likely to say something like "Okay, Google, what's the best traditional pepperoni pizza I can get right now?" or "Hey, Siri, where's a good pizza joint near here?"
Voice searches are more likely to use natural language and conversational questions than strict keywords. When you're optimizing your site, think about how you'd ask a friend for the information—that's how people speak to their smartphones and voice assistants.
Target long-tail keywords
These conversational searches are a great opportunity for you to target long-tail (low-volume) keywords on your site. Something like "hardware store" is a lot harder to rank for than "Where can I buy a hammer?"
Consider your business and come up with a list of long-tail searches that people could use to find it. Even if it's only a couple dozen people per month, it adds up to a lot more potential customers over time.
Also, an added bonus of targeting these kinds of keywords is you'll also get search traffic from anyone who does type a similar question into Google, or uses automatic speech recognition or a text to speech program. The best SEO strategies for one kind of search tend to help your site for other kinds of searches, too.
Make dedicated webpages for key questions
When you've identified the conversational questions and long-tail keywords you want to optimize for, you need to add them to your site in a natural way. As with many SEO content strategies, the best option can be blog posts.
Remember, search engines are always trying to give the searcher the information they want to see. If you have a blog post that has their question in the headline and answers it succinctly in the first few paragraphs, it's likely to rank well—and drive customers to your business.
It can be tempting to do one big frequently asked questions (FAQ) page, but individual pages for each question are likely to help you rank better for voice searches.
The future is now—so optimize for it
For a long time, voice search was limited to movies and TV shows like "Star Trek." It just wasn't good enough for the real world. Over the past five years, though, this has changed, and it's only going to keep getting better. Voice search isn't the future, it's the present—so make sure your website is ready by following these SEO tips.
Product features may have changed and are subject to change.