Growth
How To Optimize Your Website With Local Content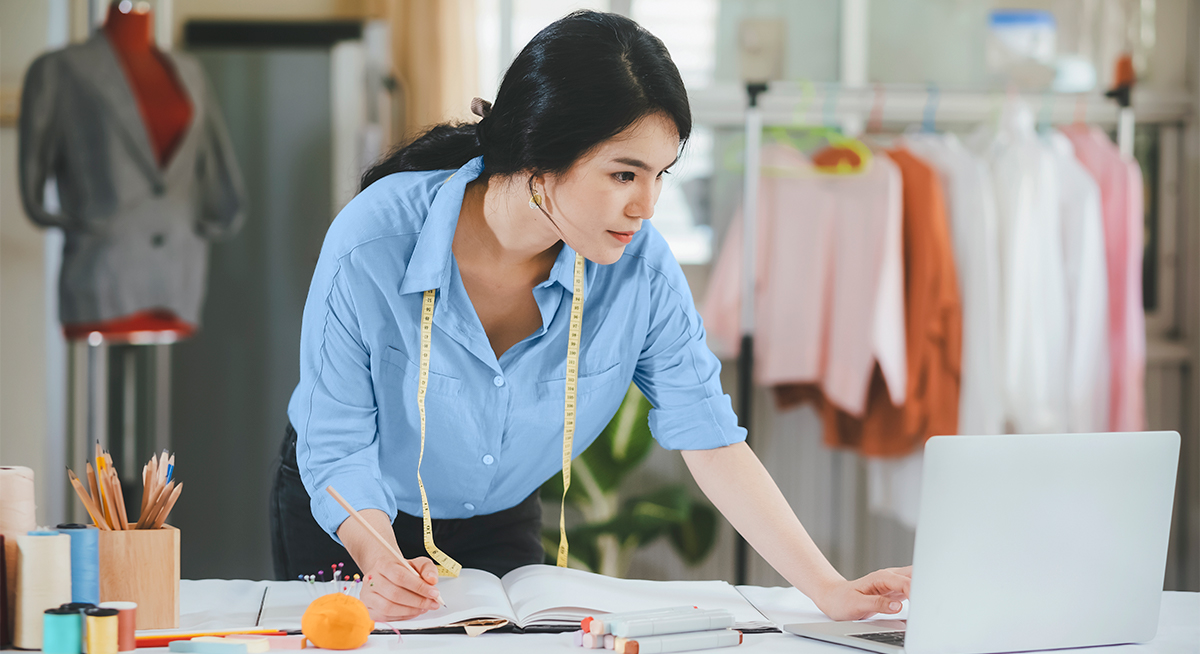 Google and other search engines are hugely important for local businesses. According to Social Media Today, nearly half of all Google searches have "local intent," where the searcher is looking for information about something near them. And 97% of search engine users have used Google to find local businesses, and 72% of consumers who search for local businesses visit one within five miles. It's crucial, then, that you optimize your business website for these local searches.
If you aren't sure where to start, here are some of the best SEO optimization tips for small businesses.
What is local SEO?
If you and and a friend in another state both search Google for "awesome pizza place," you're each looking for—and going to get—very different results, even though you both want a great pizza joint that's nearby. It doesn't matter that the restaurant a mile down the road from you is exceptional; if your friend is 1,000 miles away, she's probably outside its delivery radius.
This means that the search results for competitive terms like "best pizza" are highly localized. So, if a business website isn't locally optimized, it won't rank.
And this is true for any small business. Whether you're a plumber or a restauranteur, if you run a local business, you need to make sure you've got your local SEO dialed in.
What content is important for local SEO?
There are a couple local search ranking factors your site must have. Check this list. If they aren't already on your website, don't read any further. Go and add them right away!
The business address, opening hours and contact number listed on every page. The easiest way to do this is to put it in the site footer.
The local search keywords you're targeting. It's easy to forget to mention the areas your business serves or that it's part of the local community, because you obviously know exactly where it is—but Google doesn't.
An About Us page. It's a great opportunity to add in those important local keywords. You can even embed a Google Maps box showing exactly where your business is located.
Also, if you haven't signed up for a free Google My Business Page, check out this guide to find out how—and do it immediately. It's what makes sure your business is listed correctly in Google searches and on Google Maps. It's one of the most important parts of local SEO. Just make sure that the contact number, opening hours and address you add exactly match your website—Google checks this.
Multiple locations, multiple landing pages
If you have multiple locations, your site needs to feature a separate localized landing page for each one. Google's search results are hyperlocal, so your SEO strategy needs to be, too. Two people five miles apart will see different results, so even if your locations are pretty close together, each one should get its own page.
Treat that local landing page like its own mini website. Make sure to list the opening hours, contact number and address prominently.
Also, if you have a few different locations in each city, consider adding area pages that list all your premises in an area and individual pages for each premises. It might seem like a lot, but they're useful for both Google and the people looking for information about your businesses. It's a major pain for customers when they go to a business that's closed because they accidentally followed the opening hours for the wrong location. Website optimization isn't just about Google—laying your business information out like this makes everything really clear to your customers, too.
Answer the questions
FAQ pages are a handy way to add localized content. Searchers often have questions they want answered, so help them out! It's easy to add your targeted local keywords by answering questions like:
How do I get to your restaurant?
Is there convenient parking?
Are you open on the weekend?
Start by answering the questions your customers ask all the time and add in any hypothetical questions you think of. You can also do some local keyword research to get ideas.
Get offline to benefit online
A big part of a good local SEO strategy isn't just mentioning your address on your website, but showing Google—and your customers—you're the one of the best businesses around.
A great way to do that is to be active in the local community. Being a member of the local Chamber of Commerce, hosting events and partnering with other local businesses all create serious local SEO signals that are next to impossible to fake. Local news sites and blogs will link to you, more people in the area will search for your opening hours and you'll have customers through the door.
Run regular promotions and special offers
Google has vast amounts of data about every search and website it shows. If people keep visiting the same sites regularly, Google knows and it sends up more authentic SEO signals.
One way to encourage people to visit your website regularly is to keep it up to date with promotions and special offers. If you run a business in a popular tourist town, you could even add a promotional page for locals with special offers for all the people who live there year-round. Not only will it encourage people to visit, but it's an opportunity to use a few more local keywords.
Blogs are an option
A blog is always a good way to add content to your website—if you're prepared to maintain it. You can use one to add localized content by posting information about the events you're running, profiling other businesses and suggesting things people can do around your town. You can also get ideas for posts by doing a local SEO audit on your competitors to see what they're targeting.
Blogging shouldn't be your only strategy, but if you're active in the local community and running offers, it can be a great place to show it—to both your customers and Google.
Don't underrate reviews
Customer reviews are a fantastic way to show that real people love your business. They add a huge amount of credibility, especially if they were originally posted on a platform like Google Maps or Yelp.
You can add reviews to your site manually or use a service like Just Review to automatically pull them in from around the web. Reviews are also another chance to get high-value keywords on your site. It's much better to have a customer say you have the "best pizza in Tampa" than to write it yourself.
If you're short on reviews at the moment, ask your best customers to leave a review on whatever platform is most relevant. Most people are happy to help out their favorite local businesses.
Think of your customers first
The specifics of SEO tactics and strategies can change from time to time, but the underlying principles for long-term success remain the same. Don't try and trick Google into ranking your site. Think about your customers, give them the information they need and the search results will follow.