Growth
How To Write a Killer Marketing Email for Your Small Business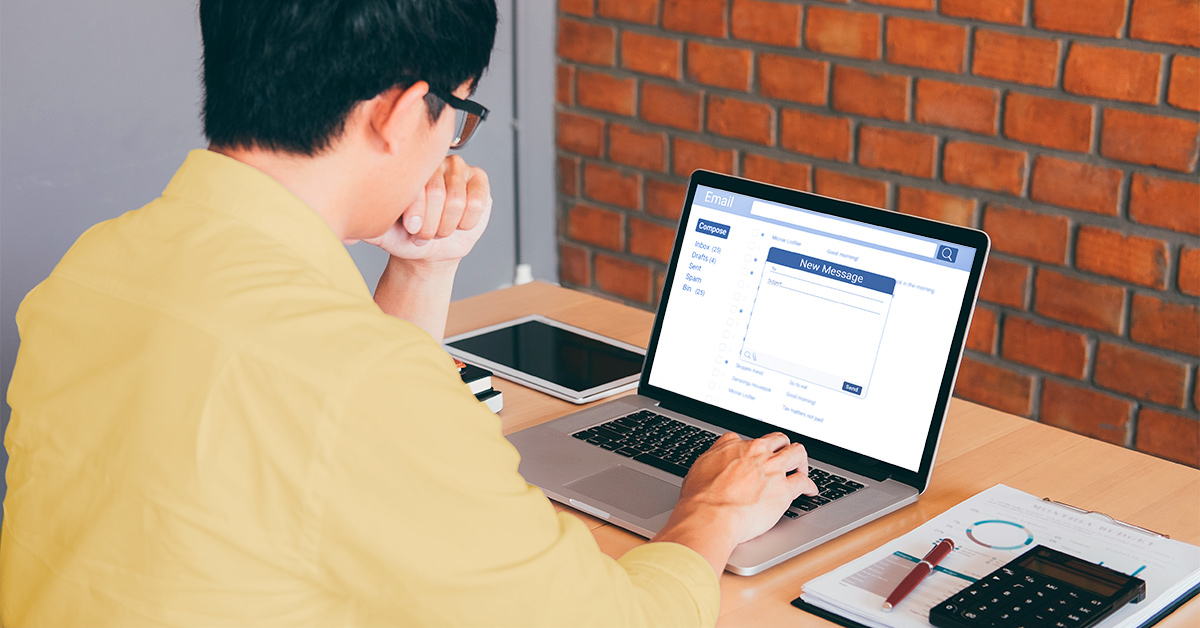 Email can be one of the most effective marketing tactics for your small business. According to HubSpot, every dollar spent on email generates on average a $38 return.
Writing a high-performing email is key—and it's not easy. If you've tried email marketing before, you know how frustrating it can be to spend hours thinking about and then trying to write just the right message.
Fortunately, you can get to the killer email. From subject line to sign-off, here are the top tips to keep in mind when writing any email for your small business.
Perfect your preview
Think about the customer's inbox, overflowing with marketing emails. The inbox is your greeting, your handshake, your smile. Choose your subject line, sender name and preview text accordingly.
Write a great subject line
Which email are you more likely to open?
"Great t-shirts" or "Psst. Your favorite t-shirt is on sale."
The former gets the point across, but the latter sparks emotion. It includes an attention-grabbing opener, directly addresses the reader and offers a discount.
For more ideas, skim your inbox and note which subject lines hold your interest. And look at all the ones you've deleted.
Check the "from" field
You want your subscribers to recognize you—otherwise they may delete without even reading. Double-check the "from" field is your company name, not a random employee or placeholder name.
Write a snappy preview
The final part of the email preview is the preheader text, the short line of copy that appears in your inbox right after the subject line. Many of the fundamentals of writing a subject line still apply here. Keep it short, sweet and engaging.
For example, the preview text below "Psst. Your favorite t-shirt is on sale" could read "Get 50% off Pima cotton V-necks here," to enhance the subject line and further entice the reader to open your email.
Craft good copy
What's good copy? It's clear, it's easy to follow, it's logical, it's interesting.
Make no mistake, your email should offer something of value to the reader
Sure, that could be a discount code. It could also be information. A family law office can build client relationships by sending a newsletter with tips on estate planning, and a medical office can give information about new treatments for a chronic disease. A retail shop can talk about trends in the business, leading customers to a selection of products on sale.
Use your voice
Email marketing is a great way to build a long-term relationship with your customers. But to do that, you need to let them get to know you. Make sure your email content aligns with your brand voice. It could be conversational and funny or professional and authoritative. Either way, stick to it. Be the same destination no matter where your customers find you—in person or online.
Check your email list
Your message and your style can make a difference, but first be sure that your list has potential and current customers who will respond.
Here's how to evaluate your email list:
Count them
The number of subscribers you need depends on your business. Generally speaking, sending emails to a larger list is better. To grow your subscriber list, make sure you provide opportunities for people to sign up on your website and social media.
Cull the herd
A few hundred high-quality leads is better than a few thousand spam addresses.
Ghost subscribers are people who signed up for your email list at some point but no longer read or even open your emails. You're better off deleting these people from your list because they're not helping accomplish your goals—instead, they're artificially worsening your KPIs (see below).
Segment them
Send the right message to the subscriber who wants to read it. Say, for example, you own a small restaurant chain that operates in Miami and Fort Lauderdale. Your subscribers have told you which city they live in. When you have a promotion running at your Miami location, do you send the email to the whole list? No.
Your strategy will be way more effective if you write targeted emails to each population.
Track your KPIs
One of your greatest advantages in sending marketing emails is the ability to track your key performance indicators (KPIs) and then adjust content where you need to. It's a mistake to ignore the KPIs.
For example, the average open rate for a marketing email is about 15–25%. If your open rate is lower, that's a sign you should look for ways to improve what the reader sees in their inbox: subject line, sender and preview.
Other KPIs include skim rate, read rate and conversion rate. These give you other important signals—if people are opening your emails but not reading them, you should focus on improving your copy. If people are reading them but not clicking through, your call-to-action may need work.
Not sure how to track your KPIs? It's easy to get started with free marketing software.
The bottom line? Keep improving. By paying attention to which emails performed best in the past, you can double down on what will work in the future.