Security
IoT Safety and Security: Guide To Choosing Smart Devices for Your Business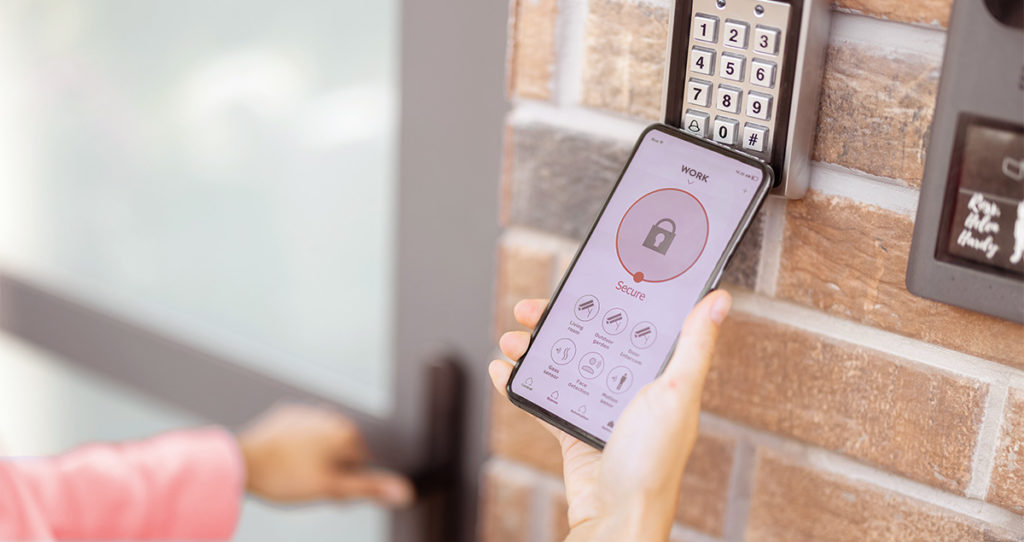 With promises of efficiency, reduced cost of operations and better productivity, it's tempting to fill your business with the smartest IoT devices, such as thermostats, locks and lightbulbs. As long as you have the right ones.
In the rush to get in on the fun, too many businesses have ended up with unwise tech buys that do more harm than good, from an off-brand gadget that starts a fire to a cheap device that leaves you open to security attacks.
So, when you're shopping online and might only have a chatbot to talk to, how do you choose the smart device that will power your business without wreaking havoc? Before you start buying, get smart.
Buy tech devices directly from well-reviewed and known retailers
A lot of expertise, development and expense goes into making a quality IoT device. Unfortunately, many companies or third-party sellers looking to make a quick buck are eager to cut corners at any part of the process, from design to production to safety checks to ongoing security coverage.
Here's what could go wrong:
Lack of protection – Major brands and carriers always offer protection plans to make sure at least some of your investment is paid back if your device fails. Often, third-party sellers (even from somewhere well known, like eBay) won't cover you.
Overheating – This is one of the biggest dangers with poorly made and outdated products. Office IoT devices can quickly go from a little warm to dangerously hot, and even cause mini-explosions or fires, costing you far more than any money you saved buying on the cheap.
No updates – One of the beauties of IoT technology is the ability to upgrade it via software updates rather than buy new hardware. But sometimes unestablished brands release a product to make money quickly, and never continue to update their software to fix bugs or enhance their offerings. Or a third-party seller might offer a cheap price on an established device like an iPad, but it could be a version too old to accommodate the latest updates.
Security vulnerabilities – Similarly, unestablished brands or third-party sellers don't have the infrastructure and constantly evolving expertise needed to keep up with the very real threat of cyberattacks.
How to know devices are secure
IoT device security is arguably the most important thing to keep in mind, as IoT devices can be entry points for cyber criminals. Not only should devices have a strong layer of security from the onset, but you also need to rely on a manufacturer's established security team to provide software updates to protect you from the latest threats and provide 24/7/365 support in the event something does happen.
6 questions to ask before you buy an IoT device online
1. Is this really what I want? When you've narrowed down your search, type in exactly what you want—the manufacturer and model number—as opposed to the general "smart thermostat," for example. Sellers can get away with selling counterfeits by being a bit tricky with their wording and spelling.
2. Does this seem too good to be true? If you see a product from a well-known tech brand at a significantly lower price on a random third-party site, do some digging to find out why it's so low. It's possible it's a scam, an item that's been recalled, outdated and unable to be updated, or refurbished to the point where it may break on you soon. If you're unable to contact the seller and get more details, that's usually a red flag.
3. Is this a third-party seller? Amazon is one that has been flooded with knockoff, counterfeit goods. You see if it's an Amazon third-party seller off to the right side of your screen when you're on a product page on Amazon. If you see "Sold and shipped by Amazon," it means that Amazon has purchased these items, and they'll be shipped to you from one of the company's warehouses. This is your safest (though not foolproof) option, as the company has a better handle on the goods it has purchased than those from its legion of third-party sellers. To include only these items in your search, click "Amazon.com" under "Seller" in your search filters.
4. How are the reviews? You should absolutely read product reviews. It's important not just to go by star ratings, but to dig into the customer comments. For instance, an item might have an average of 4.7 out of 5 stars, which seems pretty good. But that could be because a product had a bunch of 5-star reviews when it first launched, then the manufacturer tweaked the product, and the most recent buyers have given the new version only one or two stars. Filter comments by the most recent, so you're getting the most up-to-date assessments. On some sites you can also search for keywords within comments. You can also look for reviewers who have made edits to their comments—perhaps they came back to warn everyone that the device sputtered out after just two weeks of use.
5. Is there a protection plan? Problems happen even to the best devices. Make sure you're protected every step of the way.
6. What is the IoT security plan? Don't trust any seller or new brand that doesn't mention a plan for securing IoT. If you're not buying directly from a major vendor whose name you know, look for retailers that mention security baked into the design of the product, plus continuous data backups, patch management and frequent security updates. If you can't contact them and get solid answers to any questions you have, look elsewhere.
With these guidelines in mind and a fast, capable fiber network to power your devices, you'll be able to use connectivity to generate, gather and analyze data to take advantage of the technology that can move your business to a whole new level.