Retail
Is Your Online Store Ready for Gen Z E-Commerce Shoppers?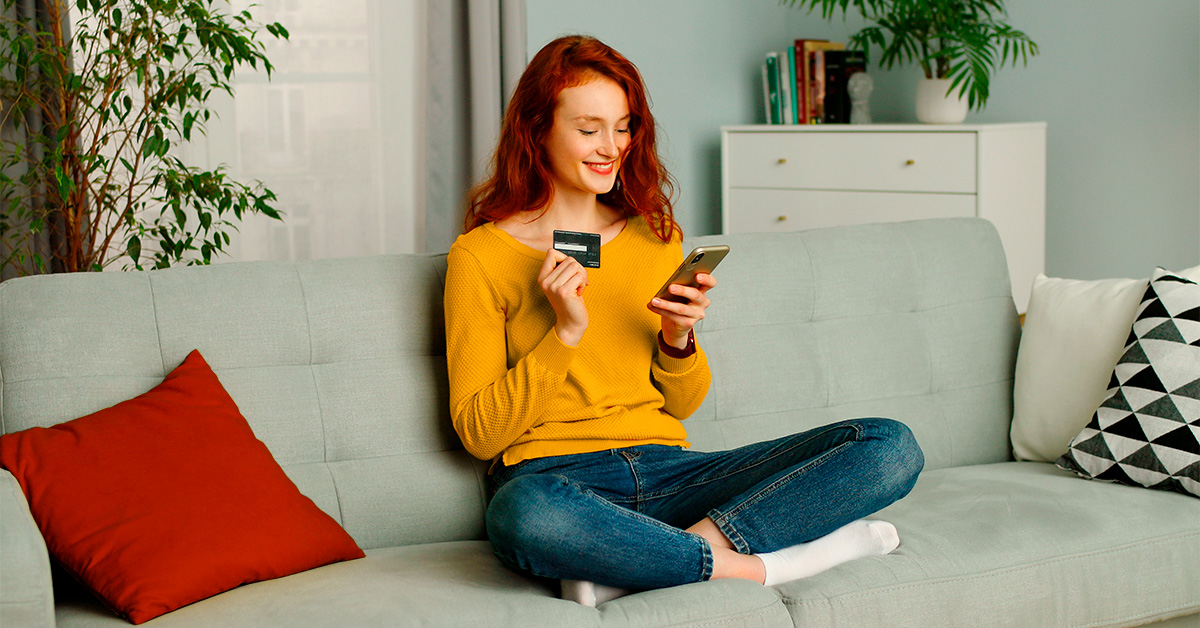 There's a new crowd of online shoppers in town: Generation Z. Digital natives accustomed to buying with one click, they're changing the online shopping landscape—which means, as an online retailer, you have to evolve with them.
Whether you've added an e-commerce element to your offerings in the wake of the pandemic or have been selling online for years, don't underestimate the influence of Gen Z. Their spending power is up to $143 billion for 2021. Even bigger, 87% of parents say their Gen Z kids influence their purchasing decisions.
That's why now is the time to bolster your e-commerce site and make sure you're attracting the new generation of influential buyers.
Who is Gen Z?
Gen Z is the generation of people born between 1997 and 2015, making Gen Z anywhere from 6 to 24 years old right now. Also known as Zoomers, they're the most racially and ethnically diverse generation the U.S. has seen, so it can be difficult to make sweeping generalizations about Gen Z characteristics.
One thing is clear about Gen Z shopping habits: They shop online. Gen Z is made up of digital natives, meaning that unlike generations before them, the world they grew up in was always populated with the internet, mobile devices and video game consoles. Younger Zoomers have never known a world without smartphones and social media.
What do Gen Z shoppers really want?
Check out just a few of the things Gen Z needs in an e-commerce shopping experience:
Convenience
The dial-up days may not seem that long ago to you, but Gen Z never knew a time when they had to wait around just for an internet connection to load. Something that may seem commonplace to an older crowd—like tracking down a promo code, or having to enter your personal information or email address to buy something online—might drive Zoomers away.
And while Gen Z is frequently online, they're easily distracted while they're there. According to Tamebay, close to 30% of them abandon an online shopping cart at least once a week because something like a social media notification or text distracts them.
Slow load times turn them away. According to Portent, online shopping conversion rates drop by an average of 4.42% for every second of load time. Make sure your page takes just 0 to 4 seconds to load.
Make it as convenient as possible for all your shoppers to quickly buy. Consider investing in e-commerce payment solutions that prioritize one-click purchases. For instance, if you use platforms like Shopify or Squarespace, you can integrate your system with Apple Pay, so iPhone users who have their payment information stored can buy on your site with a single click. Through PayPal checkout or Braintree, you can also add the option for consumers to pay via Venmo right from your website.
On social media, you'll also want to make sure it's easy to buy via your social platforms. Instagram Shopping is one of the better platforms for this—you can set up one-click checkout for users that have their info stored within the app.
Personalized options
Do what you can to make Gen Z shoppers feel as though you're eager to create products just for them. This could mean running a special deal targeting people in their age group. Let's say you're a vintage clothing store—maybe you run a promotion with a local high school offering a discount to students on Fridays after school.
Simply asking for Gen Z feedback can go a long way. Whether it's through a survey on your website or just chatting with younger buyers when they pop into your place, don't be afraid to solicit their advice on how you can provide them with a more personalized online shopping experience.
Visuals
Gen Z spends hours on their phones each day (Forbes reports that more than half of them use their smartphones more than five hours daily, according to a Pew Research Study) and are often using highly image- and video-driven apps like Instagram, Snapchat, YouTube and TikTok.
They'll quickly scroll away from anything that doesn't immediately grab their attention, so make sure your website and social are full of images that do just that. Those visuals will move product for you.
Be smart in the way you select and shoot your images. Gen Z values transparency and authenticity over images they can tell are doctored, airbrushed or exaggerated. Make sure your images show what your products look like in real life, with real people from a variety of backgrounds and demographics.
Security
It's absolutely critical to invest in cybersecurity measures to keep your e-commerce website safe. Hackers target small businesses, and the ensuing fees, headaches and breaches could be enough to seriously set you back.
Along with investing in a solid cybersecurity system, let your consumers know it's your main priority. Additionally, be transparent about what you'll do with any data you'd like to collect from them and how you'll protect it, and give them clear options to opt out of sharing anything that makes them feel uncomfortable.
Social impact
Zoomers are looking for purpose-driven companies. As many as 90% believe that companies should be acting to improve social and environmental issues.
Think about choosing one cause that aligns with your company's mission, and use your business to help support that cause. For instance, maybe once a month you donate a percentage of every online sale to a local organization that's doing good, or show up at peaceful protests in your area to offer support or donate supplies.
Make sure you're walking the walk and talking the talk. For instance, let's say you're a bookstore that donates some of your sales to a local LGBTQIA+ organization. Your Gen Z customers will appreciate the move, but will also notice if you don't make it a priority to shelve works from a diverse set of LGBTQIA+ authors. To Gen Z, hypocrisy can be worse than not making a donation at all and will send your Zoomer customers packing.
For all the information that's available about how Gen Z shops online, many businesses still haven't made the improvements that will drive Zoomer e-commerce spending. You have a great opportunity to get in on the ground floor and attract this influential crowd of buyers today.