Technology
QR Code Resurgence: The Unexpected Benefits of Using QR Codes at Your Small Business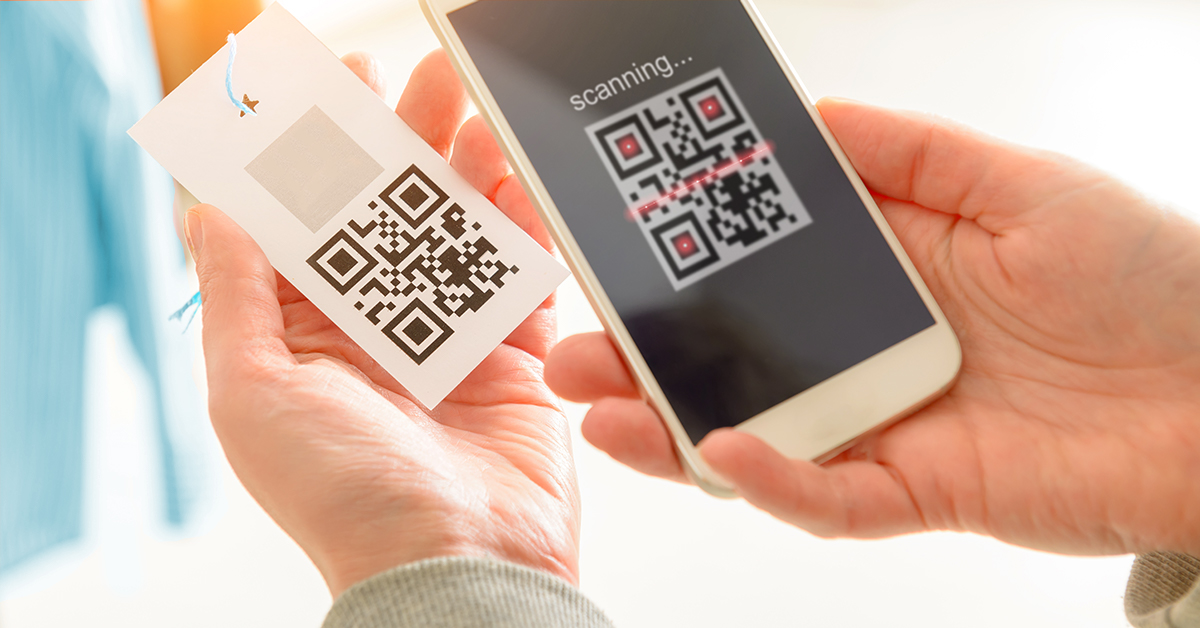 Whether you're running a restaurant, managing a bookstore or overseeing a doctor's office, QR codes could be the key to making both your staff and your customers feel more safe and connected during the pandemic and beyond.
Around since the '90s, the square matrix barcodes have ebbed and flowed in popularity in a variety of industries. Now they're seeing new life among small businesses eager to introduce the smart technology that makes contactless interactions possible.
What are QR codes?
Quick response, or QR, codes were first used to manage car manufacturing in Japan. The square, grid-like designs function as barcodes, but were popular because they can hold far more information, can still be read even if partially damaged and are more secure because the information on it can be encrypted. But when QR codes moved to a consumer application, the user experience was clunky, and they stayed in the manufacturing lane.
These days, prompted by the quest for multipurpose, user-friendly, secure tech, manufacturers have re-envisioned the QR code. Apple built sophisticated QR code readers right into an iPhone's camera app, so users don't have to download a separate app to read them. Many Android phones now have this capability, too, or at least the ability to easily download the Google Lens app, which facilitates QR code usage.
How to use QR codes now
QR codes can facilitate all kinds of processes that give your customers a better experience.
Accessing restaurant menus – To cut down on possible germ spreading via physical menus and interactions between staff and customers, many restaurants are turning to QR codes to replace menus. You can display a QR code on each table or in your window, and when customers scan it with their smartphones, your entire menu will pop up. Diners can make their selections and even pay right from the link, and if you link it to your online ordering system, your kitchen or wait staff will be able to see their order and start preparing it. Because QR codes can store so much information, you can even take this as an opportunity to expand your offerings—maybe include a FAQ section that gives more information about menu items that fit specific dietary needs, or a section where they can leave an online review.
Easy online retail payments – QR codes enable quick, contactless payments without having to install a new point-of-sale system. Even beyond the pandemic, this can be a great option for small businesses that want to offer faster, more accessible on-the-go options, for example, if your small business typically has long lines or operates at places like farmers' markets or street fairs.
Linking to secure medical forms – In a medical office, where patients need to frequently fill out paperwork, your staff and clients may be trying to avoid shared pens, papers and clipboards. Instead, you can create a QR code that links to needed forms and display it at the front desk or in the waiting room. Patients can then easily scan the code and fill out their form securely on their phone. A plus, this can cut down on data entry and paperwork, as the information can be set up to go directly to your online system.
New ways to shop – Many people are limiting in-person shopping, so you may be looking for new ways to reach customers. Take a cue from one grocery store: At a bus stop, they set up a small ad that displayed some of their most popular products and a QR code. Scanning the code pulled up an online order page for their groceries, including the ability to pay and enter their delivery information right from the link. If you're a restaurant, retail store or supermarket offering delivery, think about local spots like bus stops where you could put QR codes that capitalize on bored (or hungry!) customers who don't want to shop in person. Or, you could print out flyers or stickers with your QR code on it and distribute in your area.
Dynamic experiences – QR codes can be an immediate way to provide customers with engaging and informative content. In a medical, auto service or aesthetician's waiting room, a QR code could link to informative videos about your health and safety protocols or what to expect in the upcoming appointment. You could also link QR codes to quizzes or fast facts, then lead to discounts, freebies or social media engagement.
How do I make a QR code for my business?
You can find a range of QR code generators online. Beaconstac, QR Code Generator, QRCode Monkey, Scanova, QRTiger, Visualead and QR Stuff are all trusted and reliable platforms for creating secure QR codes.
A basic level is often free, though you can expect to pay a fee (typically less than $50 per month) as you add more features, such as the ability to facilitate payments, customize your design, have unlimited scans and edit your information. Many generators offer a 14-day free trial period, so you can get an idea of the features you need during that time.
If you already use Square, Shopify or PayPal, you may be able to generate a QR code through them. Square users can set up self-ordering QR codes or ones for contactless payments, and PayPal allows you to generate a payment QR code right from their business app.
Here are a few things to consider when you're creating your QR code:
Payment ability – According to PYMNTS.com, a majority of consumers now say that a company's digital payment options will impact their willingness to shop in certain stores and 57% want to continue contactless payments even post-pandemic, so you're likely going to want to generate a QR code that includes the ability to make payments.
Static vs. dynamic – Static QR codes are fixed, while the information within dynamic ones can be changed. If you're certain the information you are sharing (like the destination website or images) will never change, create a static QR code. If you want more flexibility, opt for a dynamic code. You'll pay a bit more, but it's worth it to be able to change your info whenever needed.
Tracking ability – Some QR code generators allow you to track the scanning history of your QR codes. For marketing purposes, for example, you can see how many people scanned the QR code flyers you distributed—an invaluable tool for tracking the ROI on your campaigns. But if you're just using QR codes for uses like menus or in-store contactless payments, you might not need this added feature.
Personalization – Many QR code generators allow you to customize your codes for a fee. Different designs include making your logo a part of the code, incorporating fun colors into the design or making the squares into different shapes. This can be a fun and eye-catching way to amp up your brand, especially if you're handing out stickers with your QR code on them or you're a chic retail store that wants a different QR code look for each season.
QR codes may have been around since the '90s, but there are new and exciting ways to reimagine their uses for the smart technology in today's world. Get started creating yours today!
Product features may have changed and are subject to change.