Technology
Setting Up a VPN for Your Small Business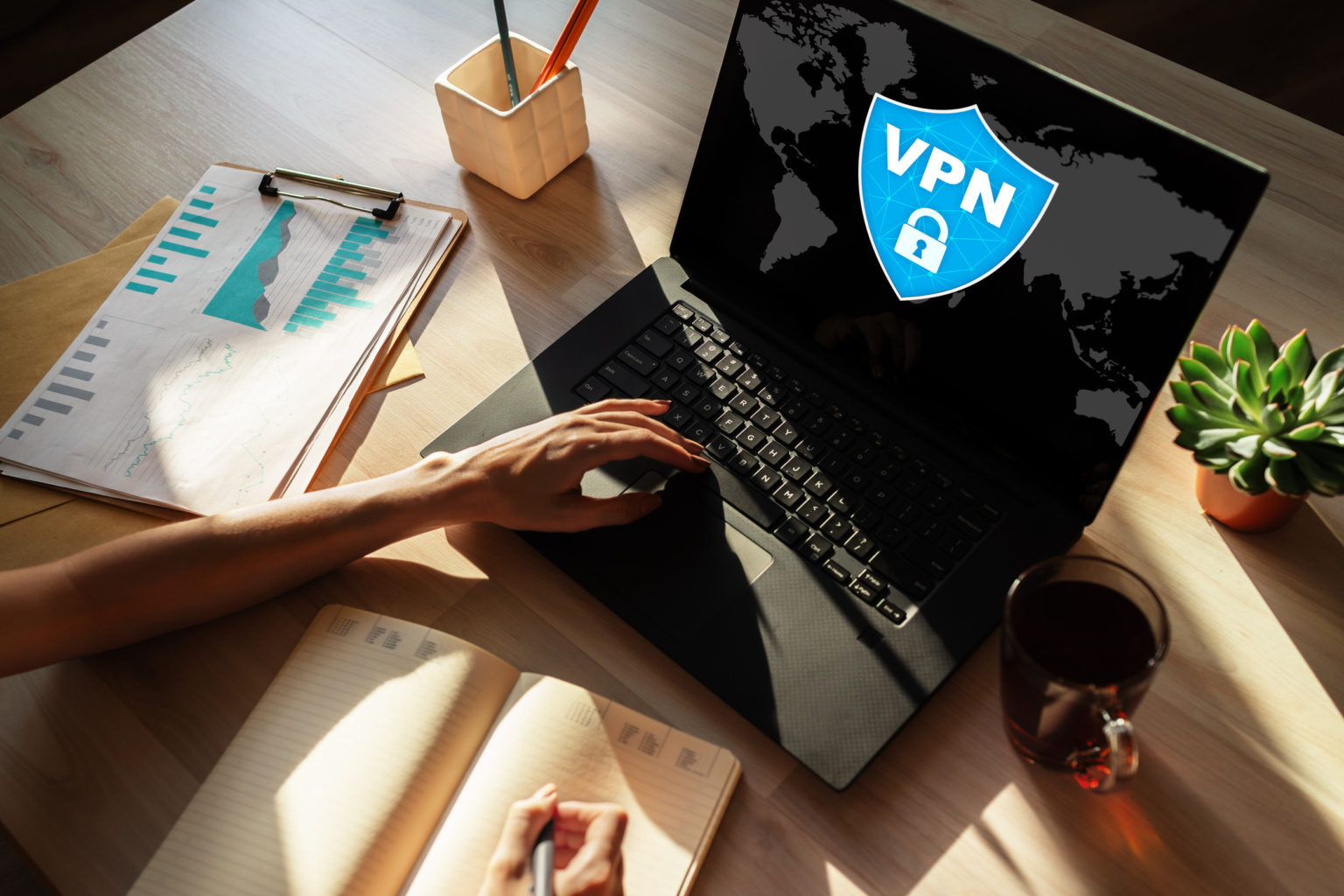 When the pandemic first hit and employees moved to working from home, many of them logged in without security. It became very clear very soon that security needed to exist outside the boundaries of the office. Small businesses needed a solution to enable remote secure access to documents, files and sensitive information.
A virtual private network (VPN) is an effective tool to keep information safe and to deter hackers and others from seeing a company's private traffic when employees are online, even using their own networks and computers. Once users are logged in to the VPN, your internet traffic tunnels through an encrypted connection so your data can't be intercepted by outsiders.
How a VPN works
A VPN does a couple helpful things for your internet security. For one thing, it connects you to a private server, hiding your location and information's origin point. Your traffic doesn't give out information about where your computer is and where your data originated.
By encrypting your data, no one can track your activities or figure out what your data contains. This encryption has little to no impact on how you and your employees use the internet, so you can keep accessing and sharing files, connecting to company servers and logging in via hotspots.
VPN uses
This private internet connection can have a lot of uses for your small business.
Protect your privacy
Securing your business' Wi-Fi network using a VPN helps keep your data secure, as well as that of anyone else who logs on to your network. Banking transactions, personal information on contracts and forms and other sensitive activity will be protected from the prying eyes of cyber criminals. What's more, using a VPN to connect to your system via a public Wi-Fi network will give you added peace of mind.
Guard customer information
Just as you have personal information to protect, so do your customers. If you're worried about your customers' private information being transmitted online safely, then a secure VPN can be a huge help. If you offer Wi-Fi to your customers or clients, that can be dangerous without a private VPN. Many businesses face potential backlash if their customers suffer from hacking incidents leading to stolen information or identity theft.
Keep out hackers
Using a VPN doesn't guarantee you can't be hacked. It won't protect you from clicking a bad link in a phishing email, for instance, or from downloading malicious software. However, a VPN does help you avoid becoming a target. Hackers can't see your traffic because your traffic is encrypted and protected.
Let your employees work remotely safely
When employees work from home, they can log in to the VPN and access any of your company's important documents without worrying about security. You'll also control who is logging into your company's system, as an access code is required of each user.
How to get started
Installing a VPN client, the software that makes the service possible on your computer, involves selecting a VPN provider, then downloading the service. From there, you can quickly launch the VPN with just a couple clicks whenever you need to activate it.
Finding the right VPN for your business
Functionality does not differ greatly among the available VPN services. That said, there are other considerations to pay attention to, such as price, ease of use, server locations, bandwidth and speed. VPN providers may charge different rates depending on added services, choice of software or added coverage for more devices on the same account. Some VPN services locate their servers in only one or two countries, while others have hundreds of locations worldwide to help if you're traveling or need to conceal your location.
Before you start shopping, think about which features matter the most to you based on how you plan to or how you currently use your internet service.
Reputable VPN services for small business
Check out these popular and reputable VPN services:
F-Secure Freedome VPN – One element of a comprehensive security suite of tools, this VPN service offers secure and private browsing, malware protection and more. Easy to set up and use.
NordVPN Teams – One account covers up to six devices. Unlimited bandwidth allows you to use data without restrictions.
Perimeter 81 – Comprehensive solutions with secure access via laptops, tablets and phones, offering unlimited bandwidth.
If you are a micro-size business, needing VPN service for one or two employees, you may want to consider these two, which are residential and can be used for your business, too:
ExpressVPN – Fast, covers all of your devices and has worldwide locations.
IPVanish – Easy to set up and use, so it's a great service for those with limited tech experience.
Signing up for VPN service is generally less expensive with a yearly contract than it is per month. You may also want to start with a free trial to make sure you like the software and know how to use it before you start paying for it. Many services offer discounts. Be sure to ask.
Being a small business or a solopreneurship won't protect you from becoming a victim. Smart security best practices like using a VPN are important tools to keep your business safe.
As you remotely access networks and collaborate with others online, it's a small price to pay for the protection and peace of mind a VPN provides.
Product features may have changed and are subject to change.