Retail
Should My Small Business Accept Venmo Payments?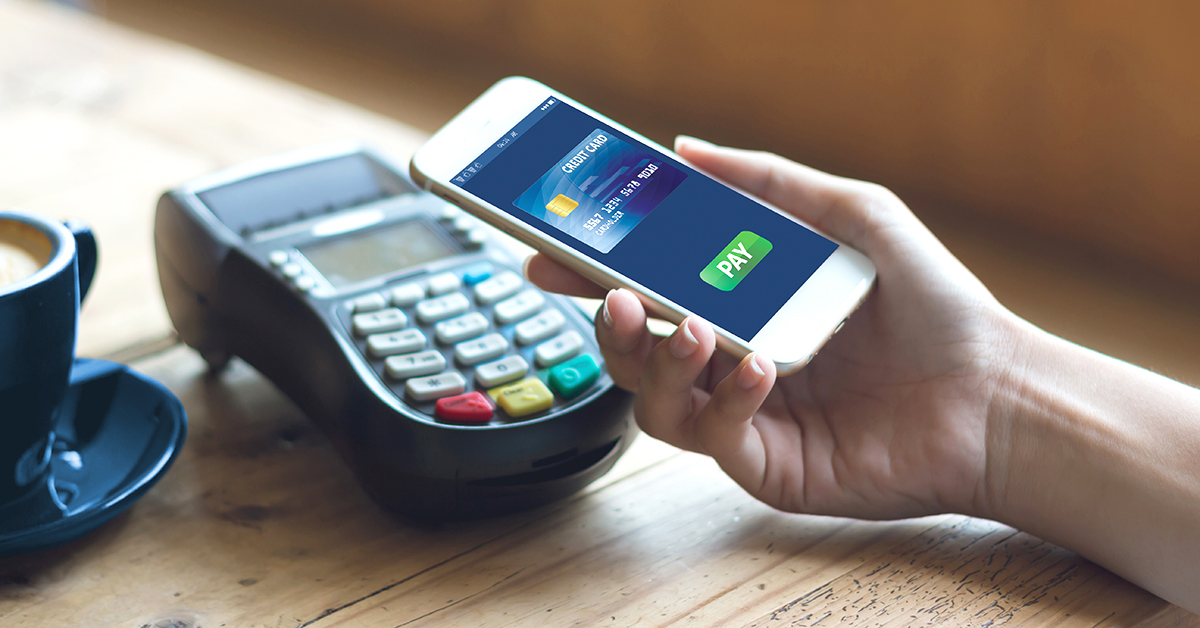 Venmo was a revelation for everyone who loved a group dinner but dreaded the check splitting. This popular payment-sharing app became the go-to method for peer-to-peer payments. One diner could put the bill on their credit card, while fellow diners pulled out an app and immediately sent over their share of the meal.
It has paid off. Venmo is 52 million strong—up from 23 million just two years ago. And now more than 2 million merchants have turned to the digital platform to process customer payments.
Good reasons to use Venmo
Cash is no longer king. Just 16% of Americans always carry it, and if they do, it's usually less than $50. (The pandemic further fueled the shift away from potentially germ-covered dollars.) Now 58% of consumers say they don't plan on ever using cash again. A Venmo payment requires no physical interaction.
Speedy payments. Vendors can typically access funds within one business day, or even instantly, for a small fee. This can be a game-changer for some small businesses, especially in the early days or when cash is tight.
Automatic records. When you log into Venmo, you can see the dates and amounts of every completed transaction. The platform allows you or your customers to include a memo or even message a customer following a transaction, providing a record of purchase details. Most small business owners keep detailed books, but having these clean, digital records all in one place is helpful for record-keeping.
Employee tips. If you have a business where your employees rely on tips, especially a salon where your current POS system might not facilitate tipping, Venmo can be a great tool to make sure your customers can give your servers the tips they've earned. You might even find that customers will leave a bigger tip thanks to the convenience of the app.
More flexibility. Venmo's ease can make it possible to sell from more than one location. For example, it will build in the flexibility to sell some of your goods at a weekend farmer's market or fair.
Upping e-commerce game. Add a Venmo option to your e-commerce site that currently accepts mobile payments like PayPal, giving your customers even more options.
Free social marketing. Venmo is as much a social network as a payment platform—if you and your customers keep transactions public. Your business can create a profile page right in the app that links out to information like your website or phone number, and lets you include a little blurb about what you do. So, one of your customers might write "Obsessed with my new silk pajamas!" in the memo section of your transaction. Then her friends will see it via their own Venmo accounts and be inspired to come by for new PJs, too. Or one of your existing customers might see that activity on your Venmo page and stop by to see those PJs for herself.
In-store QR codes. Another no-contact transaction, QR codes are seeing a resurgence. Many restaurants and cafes are now using Venmo QR codes on their menus. The codes allow users to access the menu and pay (including a suggested tip) right from the app.
A few key tips about using Venmo
Make sure you're one of the small businesses that can do this. If you're not based in the U.S., Venmo isn't an option for you yet.
Sign up for a Venmo account for merchants. The process is relatively simple, especially if you already use PayPal to process some of your payments. You'll essentially be linking the accounts of your choice to your Venmo merchant account. If you already accept PayPal, the service will be free, as both platforms are powered by Braintree. If you don't, you'll have to implement Braintree in order to utilize the platform.
Venmo is more social than other methods of payment. Most younger people are used to more of their information being out there, and this translates to visibility for your business. As discussed above, this could function as a great marketing tool.
Bringing more technology into your business—especially when it makes it easier for customers to pay you—is going to help make your business more successful.