Healthcare
Should You Upgrade Your Patient Billing Software?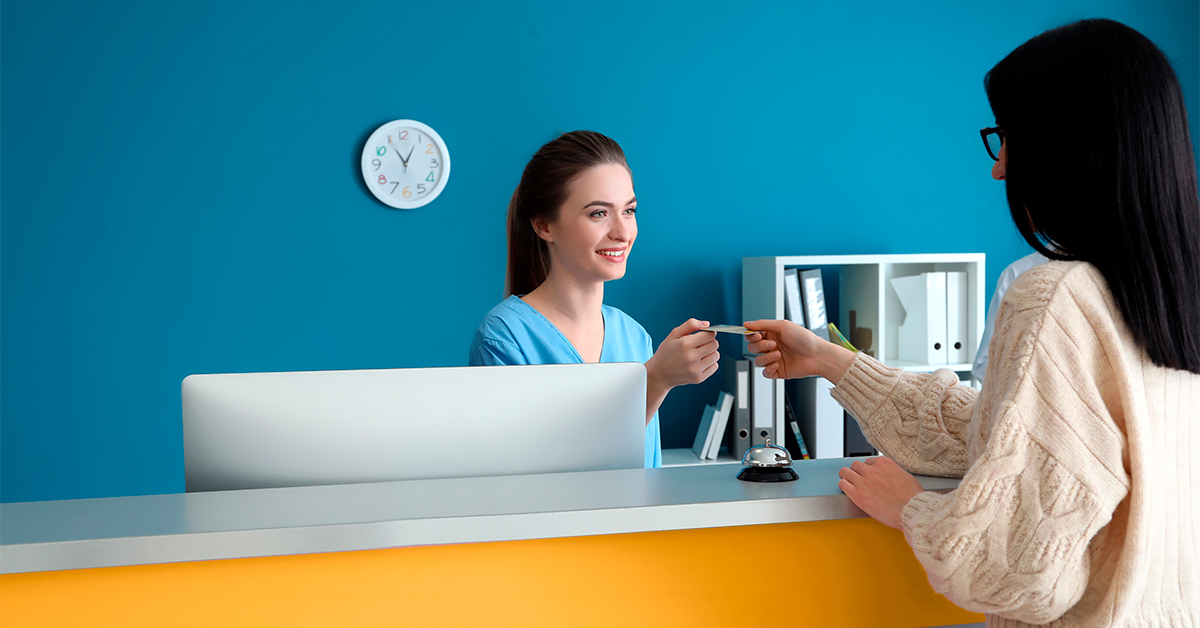 The right medical billing software is an asset to your practice and improves your operational efficiency. It makes sure you get paid what you're due as promptly as possible, whether it comes directly from your patients or from their insurance companies. It can also reduce the time it takes to chase down late payments, deal with claim denials and handle your overall admin burden. And, of course, it makes for a better patient experience.
Many healthcare practices, however, are still using outdated software that's little better than the old CMS-1500 paper claim forms. Here's a look at why you should upgrade your payment system—and some of the challenges to doing it.
Why you should upgrade your patient billing software
Software is constantly getting better. If you haven't changed your patient billing provider in a few years, then you might be missing out on some super useful features.
A few of the big advantages of the best medical billing software are:
Integrated electronic health record (EHR) systems for your entire practice. Patient billing software doesn't just handle payments now. You can also use it to manage patient files, schedule appointments, fill prescriptions and a lot more.
Secure access through a cloud platform and smartphone apps. You aren't limited to using an office desktop. If you want to, you can check practice financials or patient files at home from your laptop or when you're on the go with your smartphone.
Easier compliance. Compliance requirements change from time to time. Good billing software makes the process seamless by providing all the reports and information you need to meet the shifting legal requirements.
Up-to-date ICD-10 codes. Simplify dealing with medical insurance companies.
Automated billing reminders and payment plans. You don't have to make phone calls to patients.
Online patient portals. Patients can handle their own admin tasks, like requesting prescriptions, scheduling follow-up appointments and making payments.
More flexible software plans. Many medical office software providers have different tiers for different practices, so you aren't overpaying for things you don't need.
While your existing medical billing software may have some of these features, if you feel it's outdated or no longer fits your needs, you'll benefit from an upgrade.
Downsides to changing your medical billing software
Upgrading your practice billing software is a big decision. While it can bring a lot of benefits, there can be some downsides you need to take into account.
Any new app takes time to learn. Especially if you're replacing multiple software solutions with a single integrated EHR package, your office staff will need training days, or even some additional IT support, to get up to speed.
You need to commit fully to a new system. You'll need to transfer all your old patient records to your new setup. Most payment platforms make it relatively easy to do, but it can still take time to ensure all the data has transferred correctly.
Regardless of the downsides, you will, at some point, need to upgrade it if you want it to be compatible with the latest operating systems and mobile devices, and stay compliant with any new regulations. It's easier to do this when you can take the time to consider your options and move carefully, rather than in a few years when you're forced to by circumstance.
Some patient billing software to consider
There are lots of great medical billing and EHR software solutions available for healthcare practices big and small. Some are tailored to specific kinds of healthcare providers, while others are more general purpose. Look for the features you need for your practice with the plan that best fits your budget.
Some of the options worth considering are:
RXNT – One of the most affordable EHR and billing solutions.
DrChrono – A complete practice administration option. You can even set up telehealth consultations for your patients.
NextGen Office – A web-based practice management app with a focus on revenue-cycle management. Options for both small and large practices.
CureMD – An EHR option that can be configured for most specialities, whether you're an OB/GYN or an endocrinologist.
WebPT – An outpatient practice management and EHR option for physical therapists.
PatientNOW – An EHR solution for aesthetic medicine practitioners like plastic surgeons and dermatologists.
As all these apps are professional software solutions, they have knowledgeable sales teams. If you're unsure whether one of them is right for you, the best thing to do is contact support and ask for a consultation or demo. This way, you can see exactly how the app stacks up to your current billing software and decide if it's the right move for your practice.
Product features may have changed and are subject to change.