Insights
Taking Robot Building from Brooklyn to Kids Across the World Takes Smart Tech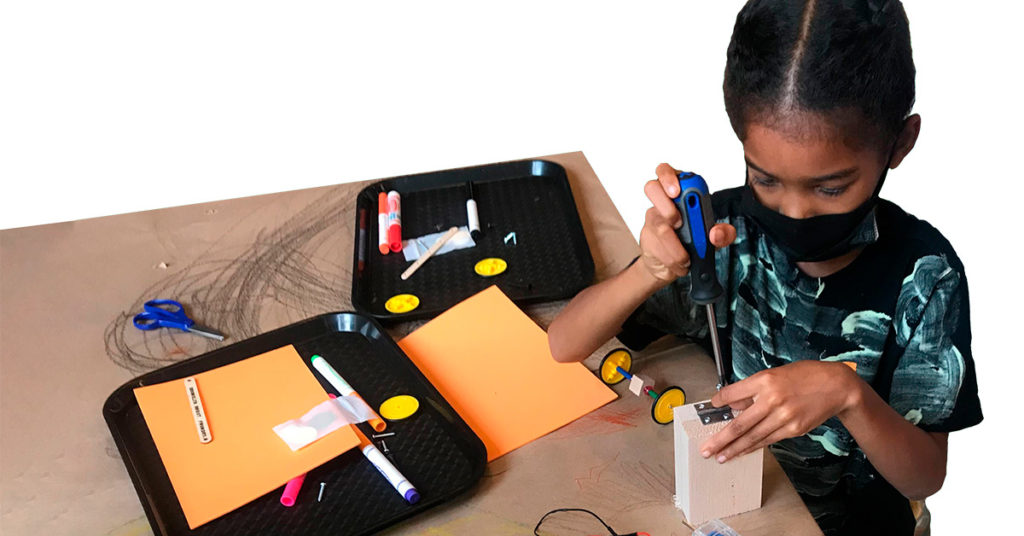 Growing up in Ohio, Jenny Young loved going into her garage where she could build and take apart toys. Years later, when she moved to New York City, Young wanted to bring that same experience to children who don't have space to spread out with building projects and "create a space for city kids to be able to build things with their hands."
Ten years ago she founded Brooklyn Robot Foundry, a program that offers creative STEAM classes for kids, and opened its first physical location in Brooklyn.
Relying on word-of-mouth and email marketing, Young's business quickly grew to incorporate four locations and 30 employees. Yet, like many other small businesses, she had to shutter her physical spaces in March 2020 when the pandemic hit.
Also shuttered was Brooklyn Robot Foundry's local production facility, where robot parts were assembled and manufactured for the in-person classes. With their doors closed, the STEAM education program had to quickly change business strategies and move classes online to continue teaching children and keeping employees on the payroll.
Building a new strategy
"Overnight, our entire business model went away," Young recalls. The first step was figuring out how to continue to serve students who were already signed up for classes.
Teaching online was a clear option, Young says. With their backend production facility closed, the obstacle was assembling kits of building materials to mail to students.
The solution: "We distributed our entire production facility across eight employees' homes," Young explains. "All of my employees stepped up and brought these electronic components into their small New York City apartments. They would process the parts, package them and then they would go to the next person's house for the next step."
As kits were assembled, Young mailed them to students through USPS. Postal service delays caused her to turn to FedEx, which she continues to use today. "We also had to change the design of our projects," she says, which generally involved onsite supervision. "We needed to simplify them so that children could do them through a computer with our teachers."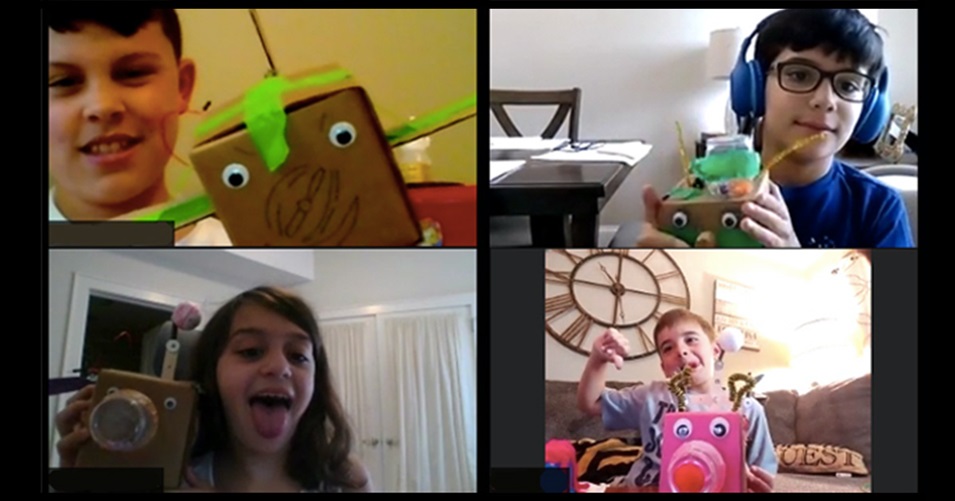 Moving to online classes
During those initial two weeks, Brooklyn Robot Foundry formed different task forces to choose the best online meeting platform and figure out how to best teach their programs virtually, down to what teachers' surroundings should look like (for example, which desk colors worked under the colors of the robot pieces and at what angle building instructions should be shown).
Settling on Zoom, the next step was revamping the website, which Young took on herself. With an existing WordPress site, she added a WooCommerce plugin to accommodate e-commerce. This helped the business secure payment and information needed to ship kits, which they began to sell online (each kit comes with an adjacent Zoom class). Young also added Stripe Payments Plugin to further facilitate easy online paying options.
Despite the challenges, Young says going online was a mostly seamless process, thanks to her team's hard work. Teachers simply use their laptops to lead classes, while students log in remotely, with no extra setup necessary. Each Zoom session includes a larger class for students to socialize online, plus smaller breakout sessions with upwards of six kids.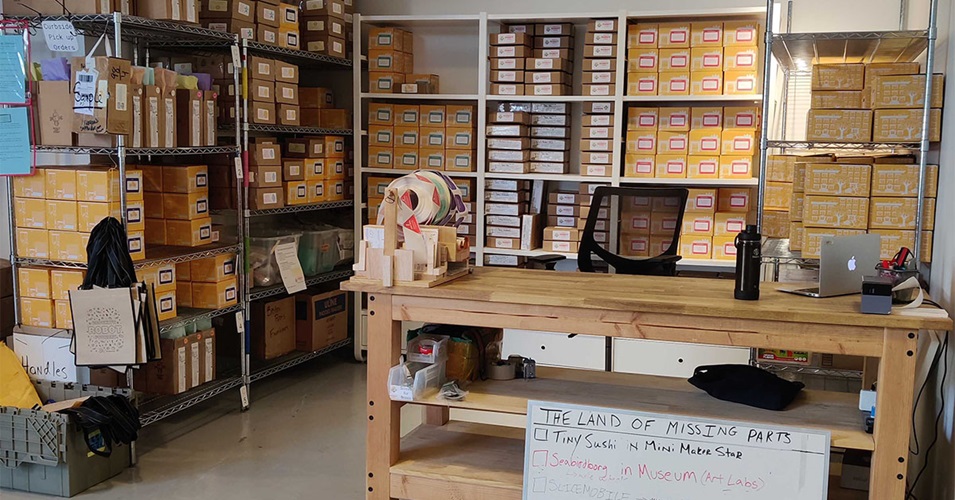 New business opportunities
Continuing to advertise through email marketing and now social media (including Instagram and Facebook), Brooklyn Robot Foundry expanded its reach to include a larger audience outside of New York City that contained a mix of existing customers who had moved away and new signups. Without embracing e-commerce and a larger digital presence, this reach wouldn't have been possible, Young says.
Now serving more than 1,000 kids nationwide, Brooklyn Robot Foundry continues to operate almost 100% online, with one program available onsite. Due to their online pivot, they closed three spaces and kept only one open in Brooklyn. Young is cautious about moving back to a physical space too soon, before more New York City children are fully vaccinated. She's eying summer 2022 for a return to in-person classes, and plans to keep online programming an option.
Though business is still down just shy of 30%, Brooklyn Robot Foundry is able to hold online STEAM programming for students as far away as Abu Dhabi, Australia and London. Young is even considering franchising to continue growing her business. "The pandemic actually put us into this really great spot for expansion," she says. "We will go back to in-person, but we're putting even more focus right now on franchising the business."