Hospitality
Technology To Solve Your Restaurant's Delivery Challenges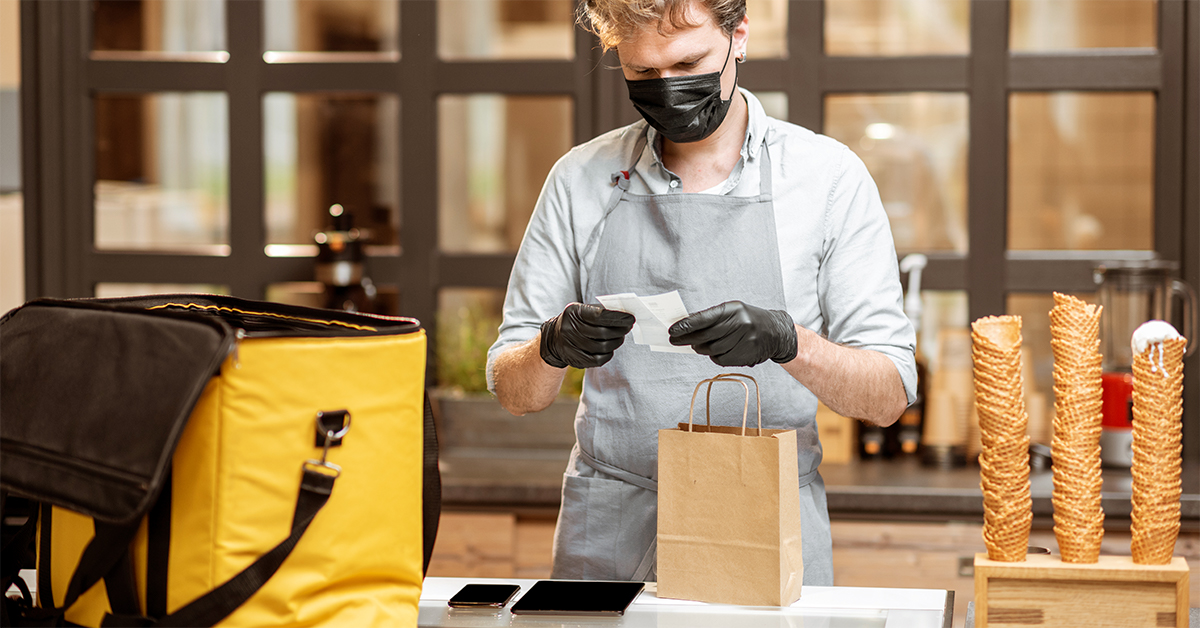 If you're a restaurant owner right now, you know what it means to pivot. No matter how your business has evolved throughout the pandemic, it's likely that you've ramped up your delivery options to help your customers continue to enjoy your meals from home.
But are you able to rely on the infrastructure you have in place to facilitate your restaurant's food delivery? You might want a less expensive alternative to a food delivery app like Uber Eats, but you also might not be sure where to start when trying to implement those logistics on your own.
Here's a guide to the smart technology that can help you affordably manage your food delivery, so all your focus can go toward staying safe and making the meals your customers love.
Technology transforms delivery
The logistics of delivery are incredibly complex. Coordinating a restaurant's online food delivery requires creating an online ordering platform and drawing customers there, hiring delivery drivers, establishing an online payment system and more, all while actually creating the good food that's headed out for delivery.
Many restaurants turn toward consumer platforms like Grubhub, to take over the logistics. Customers are becoming increasingly familiar with these apps, and on the surface, it seems like the apps have delivery handled.
But the services aren't an easy, affordable fix. For one, many of these companies didn't prioritize integration with current restaurant payment platforms, so the ordering system can get clunky. Your in-house team might have to re-enter every single online order, or it might require a ton of work to get into the system to 86 an order.
And then there are the fees. Not only do third-party online ordering services like Grubhub, DoorDash, Seamless and Uber Eats take as much as 30% to 40% of an order, they're also making online food ordering convenient enough that some customers aren't inclined to pick up the phone to place an order anymore.
The paradoxical combo is making it difficult for restaurants to reach customers if they're not on an app, but too expensive to do business exclusively through the service. Some municipalities are pushing back against these fees—San Francisco, Seattle, New York and Portland have all implemented at least temporary fee caps. But in an industry with notoriously thin margins, even with caps, it's hard on business.
What can restaurants

do to manage

delivery?
Thankfully, new tech competitors are emerging that make managing online food ordering and delivery far more integrated and affordable.
First up: If you've already committed to a third-party platform but want better integration of all your online tools, you might look into a service like Deliverect.
The program allows you to be on multiple platforms like Caviar, DoorDash and Postmates. It then takes your orders from all of them and sends them directly to your point-of-sale (POS) system, so you won't have to re-punch any orders or switch between platforms, and it still means cashless transactions. Plus, it's easier to make immediate changes to your menus across all these platforms, so if you run out of an ingredient or have a daily special, you can enter those changes quickly and easily and avoid frustrated customers.
Additionally, the system provides analytics. You get to see info like which of your menu items are selling like hot cakes, or if certain dishes do better on particular days. These reports can help you better order inventory and optimize sales going forward.
ItsaCheckmate is another similar service. It offers integration with tons of POS systems and delivery apps, has no setup fees and offers a free trial period and a month-to-month contract if you want to test it out. One of its biggest features is super easy menu management—with just a few clicks you can 86 items, switch delivery hours or turn off a certain platform altogether.
Alternatives to DoorDash, Uber Eats and other restaurant delivery apps
If you're looking to get away from apps like Uber Eats or Postmates altogether, you also have technology options to manage your restaurant delivery. Here are some favorites:
Tips to keep in mind no matter your platform
Whether you're starting from scratch with a new platform or want to improve on your current system, there are a few tips to keep in mind as you're optimizing your online delivery presence:
Offer freebies to build loyalty. If you're trying to avoid being on third-party apps, your biggest hurdle might be getting customers to pick up the phone to place an order or organically find your website. Try running a local marketing campaign where customers get a great freebie for ordering from you directly. And when they do cash in, let them know how grateful you are for their support without the help of an app—maybe send them a message with their online order or have your team mention it on every phone order. Chances are the freebie got them in the (proverbial) door without DoorDash, but that heartfelt message and your great food will keep them coming back.
Prioritize integration. Remember to always think of delivery as one interconnected chain rather than the sum of many small parts. Invest in the technology that will allow for as much integration as possible between your online ordering platform, your POS and your food delivery

tracking

system. All the ones mentioned above make integration a priority. If you're considering another one, be sure to confirm it enhances coordination rather than adds another step to the delivery process.
Upgrade your service. More online ordering puts more strain on your network. All it takes is one bad night of Wi-Fi for hungry customers to get fed up and go elsewhere, or leave a nasty online review that says your website never works with deliveries. Don't let poor internet service slow you down. Talk to your provider about the service that makes the most sense for your business. They might suggest upping your speed or bandwidth, adding VoIP service to make it easier to manage call-in orders or getting a range extender to minimize spotty coverage. They'll do everything they can to help you boost your signal so you can boost your business.