Hospitality
The Tech Tools You Need To Keep Your Restaurant Clean and Safe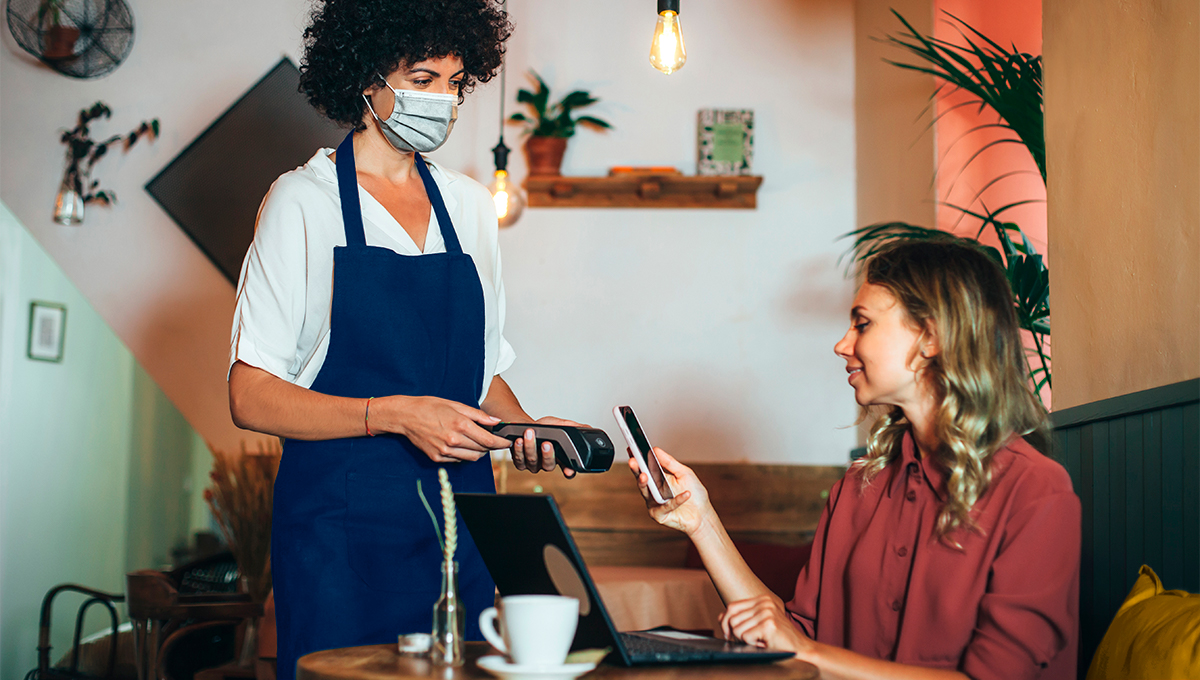 Now that restaurants are opening to in-person diners once again, making sure that both customers and staff feel safe and keeping on top of a whole new set of safety protocols that are ever shifting have become new standards.
Thankfully, there's tech that can help you through it. During the pandemic, several affordable, accessible IoT devices designed to improve the customer experience by keeping your restaurant clean and safe were introduced.
From sanitization solutions to disinfecting robots, this new technology in restaurants will help you make your restaurant a place where customers feel comfortable and welcome.
Touchless technologies
There are tons of benefits to offering contactless payment and ordering solutions at your restaurant. For one, the customers have spoken: 61% say they now prefer doing business with places that facilitate touchless payments. And 40% say they want to continue having the ability to have contactless menu viewing and ordering options post-pandemic.
Plus, you may have had to reopen on a leaner budget with a smaller staff. Touchless menu and payment options will save some time putting in orders or running credit cards, and still allow for opportunities to chat with customers and answer questions that a digital menu can't.
One of the easiest and most affordable ways to offer this is through QR codes, which have seen a resurgence. Any restaurant can create a custom QR code for its menus, and link that menu straight to an online ordering system. If you're already using a system like Square, Shopify or PayPal, you can generate your code right through them, or use a third-party service like Happy Menu or Mr. Yum.
Self-service kiosks have also become more popular, though these have more limitations than QR codes. For one, there is often more of a startup cost to acquire these devices. Additionally, they likely won't allow for touchless transactions, so will still require sanitizing between uses.
Restaurant cleaning technology
Cleanliness has always been a priority in restaurants. But now, smart technology can help you both keep up that cleanliness and minimize the potential spread of viruses or other germs.
IoT monitoring – You can utilize sensors on nearly any cleaning product to encourage both staff and customers to maintain cleanliness. Sensors from companies like D6 Labs and Hand IQ can be attached to soap dispensers, letting you know that employees washed their hands before returning to work, and alert you when running low on soap or sanitizer. Some are also able to check the sanitizer solution concentration to ensure it's really capable of killing germs. Intelligent machines like Soapy can also provide a body temperature check, guarantee water is at a warm enough temperature and minimize waste by making sure the right amount of soap or sanitizer is dispensed.
Cleaning robots – You may already use a consumer robotic vacuum at your restaurant. Now you can choose one that will also sanitize. A device from

Ava Robotics

can clean both the air and surfaces and intelligently learns over time how best to meet your sanitization needs far beyond anything coronavirus-related. The Puductor 2 is another example. Hospital-approved and completely contactless, it sprays a disinfecting mist into your restaurant whenever you need it. Along with providing quality assurance and a metrics report every day, these devices free up your staff to spend less time cleaning and more time engaging with customers or creating delicious food.
Compliance communication – Software like VirusSAFE Pro can help you keep up with the latest restaurant safety protocols in your area. Via an easy-to-use app, you can receive reminders and checklists about the latest compliance orders you must follow, communicate those instructions to your team and track your performance as you go.
Improve restaurant operations
IoT sensors can also help to minimize waste. With shifting restrictions in the number of diners you're allowed, you may be second-guessing your inventory purchasing. You may also still be experiencing supply chain issues or are working with new or limited space, making storage critical.
IoT-enabled sensors from companies like Therma, Enevo, Semtech and Zest Fresh attach to freezers or fridges. They can monitor inventory , provide intelligent suggestions about purchasing, let you know if an appliance is faulty and ultimately save you money by taking the guesswork out of inventory.
Make sure your internet is up to speed
Tech tools can help ease your entry back into the restaurant business, but you want to make sure your network can handle the increased load.
This is especially important if your dining space has increased (say, if you added outdoor seating farther than your Wi-Fi extends), or if you want to make sure that customers don't run into any connectivity problems while trying to access QR codes.
There are steps you can take to make sure those glitches don't happen. Run a speed test to see how your network holds up with additional devices, and make sure you're placing your router in an area with the least interference.
If you're running into trouble, you may need to purchase a range extender, or call your provider to see if you can upgrade your service or move to a faster, more reliable fiber network. You and your customers both deserve to have your restaurant run as smoothly and safely as possible as dining out together returns.
Product features may have changed and are subject to change.