Growth
The Top Review Sites Your Small Business Should Leverage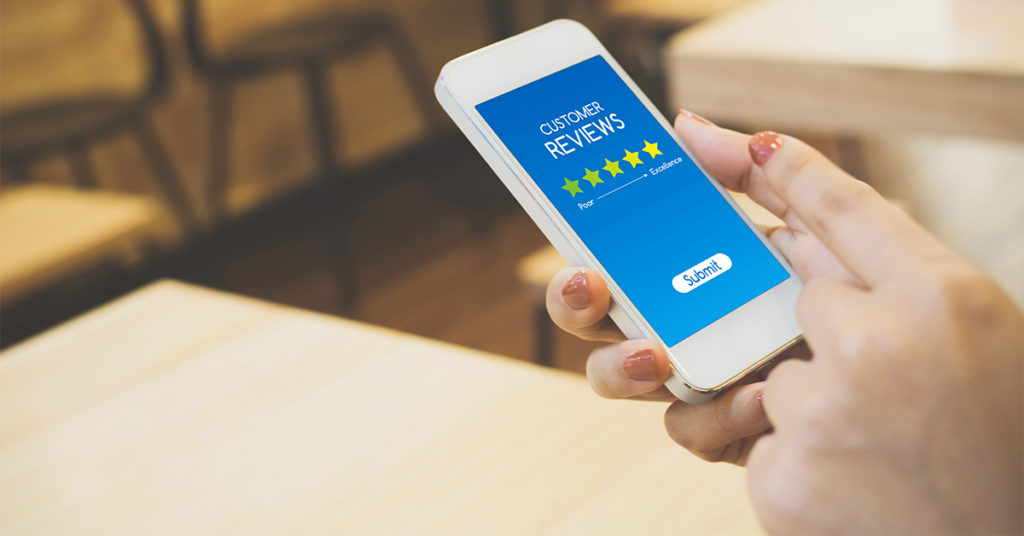 For small businesses, online reviews can be game changers. Reviews give you a presence, establish your credibility, help customers feel more confident making purchases and provide crucial feedback so you can keep improving your business.
You don't want to be the business that has zero reviews. Forbes points out that positive online reviews can help small businesses rank better on Google and be recognized as an authority, which ultimately can lead to more sales.
Take a look at the top review sites that can have a real impact on building your business. When you accumulate reviews, another bonus is that you can feature the great ones on your own website.
Google My Business
You probably start a local search at Google, so you won't be surprised that 46% of all Google searches, according to HubSpot, are for local information. Make sure your "first impression" on the search engine giant is positive.
One of the most effective ways to do this is with your Google My Business page. But it's not enough just to claim your business' profile. Make sure the page's information is accurate and updated regularly (such as your address and hours) and consider adding high-quality images of the exterior to help people find you and the interior to give a sense of the experience.
It's also a good idea to respond to any review comments people leave on your page. This not only makes your customers feel valued, but it can help boost your rating by showing that you're listening to all of the feedback your company receives.
A bonus, if your business conducts paid search advertising, you can use the seller ratings ads extensions to add your rating to your ads, as long as you've received at least 100 unique U.S.-based reviews within the last year across Google or their third-party review partners.
Facebook
No matter your personal feelings about the platform, when it comes to social media for businesses, Facebook reigns supreme. Take it seriously. Data shows a whopping 78% of American consumers have discovered retail products to buy via Facebook.
Facebook's business pages have an option allowing customers to rate and write reviews about their experience. Keep your page updated and accurate in the same way your Google My Business page should be. Also, monitor all reviews, and do your best to respond, whether the feedback is positive or negative.
Yelp
Yelp may be the most well-known review source for businesses online. While it's immensely popular for local restaurant reviews, searchers also turn to it to find popular activities near them, local product or service purveyors and more. Need more proof of its influence? A SurveyMonkey study found 97% of Yelp visitors make a purchase after visiting the site and reading the reviews.
You can optimize your Yelp listing by claiming your business on the site, making sure your business' information is up to date and accurate and using some of the platform's free tools (like "Book Now" buttons and Q&A sections) to engage with potential and current customers.
While it's a best practice to read and respond to reviews on Yelp, just as on the other review sites, Yelp is strict about businesses not soliciting reviews of any kind, so read and follow their guidelines when doing any outreach.
Trustpilot
Global consumer review site Trustpilot boasts more than 7 billion reviews seen and 4 million posted each month. With numbers like that, whether your business is brick and mortar or e-commerce only, having a profile on this popular site can bring your brand more trust and credibility.
Trustpilot offers tiered plans for profiles, from free to standard plans with customized options and add-ons. For those just starting out, the no-cost plan gets you the basics: a profile page with public ratings, along with the ability to invite customer reviews, receive support, view performance reports, leverage widgets and drive Google seller ratings.
Other sites to consider
While those listed above are a few of the most popular business review sites, there are many more relationships that could be worth developing.
Depending on your industry and offerings, take a look at other influential review sites like:
Angie's List
Amazon Customer Reviews
Consumer Reports
Better Business Bureau
Citysearch
Tripadvisor
Product features may have changed and are subject to change.