Contractors
Website Tactics for Small Business Contractors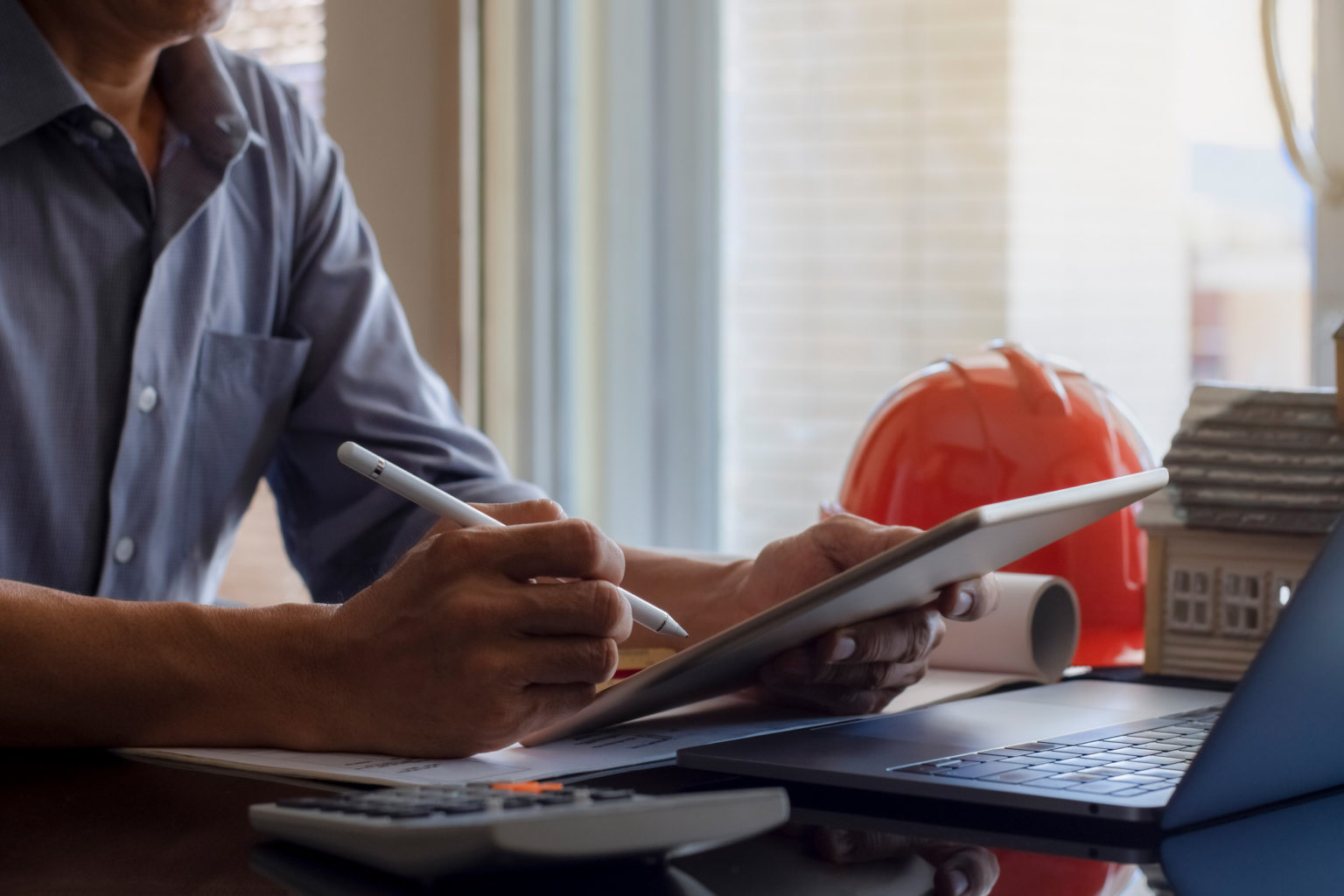 For a contractor, the right website is more than just a form of advertising—it's essential if you want to compete. Today's website-building tools are easy to use and can help you get your business online quickly and develop relationships with potential customers. You want your website to be more than just templates or a few quickly put together pages with pre-designed graphics. You want a site that builds in marketing strategy, search optimization, chatbots and great media, plus ties to your social media accounts. Whether your current site needs renovating or you're building from the ground up, here are things to keep in mind.
All the reasons you want a website
Like a phone book, billboard and sign spinner all in one, a great website is a solid way for contractors to find new customers, showcase past projects and much more. Consider all the information you can build in:
An overview of your process
Your know-how through a blog
A contact form as an alternate way to reach you
A FAQ with common questions (and answers!) about your business
Promotions and special offers
Customer reviews and testimonials
A gallery of past projects
A place in Google search results
DIY or professional web design?
Yes, there are website templates out there, and you can spend a weekend putting a decent site together yourself. But if you're a contractor, you know the value of expertise and craftsmanship. Chances are, if you start out with a free template and build a small five-page website, you'll find it doesn't do much more than sit there. Websites and search and marketing are pretty sophisticated these days. If you don't have the expertise, you have options. They're worth the investment, and they won't kill your budget.
Website options just for contractors
Just as you pride yourself on creating the right solution for every client, there are services that know the needs and wants of contractors and offer website options that allow you to showcase your business just the way you want. Take a look at these:
Contractor Gorilla – You can start from scratch here and keep building. This service offers everything from logo design to custom (no templates!) website design to helping you with search tactics and marketing techniques to reach customers, plus measurement of the success of your efforts.
Scalebloom – With a focus on customer experience, these experts will design your site and tie it to all of your social media accounts, like Instagram and Facebook, even putting a Facebook Messenger chatbot onto your web pages. They'll build in pop-up coupons and make sure your site is optimized to function just right on customers' mobile devices.
Sites4Contractors – First, you fill out their survey describing your business and problems you may have with your current website, and then they propose a site design that will fulfill your needs. This service also advises on the best search engine optimization (SEO) to help your performance on Google searches.
Great features to include
Photo Gallery. What's the first thing potential customers want to see? Yes, pictures of the work you've done. You have a variety of projects you're proud of that show the range of your abilities. Now is the time to show it all off.
Video tutorials. Customers ask you all the time how to do little tasks or how to maintain that gorgeous countertop you installed. Why not create short videos that share your expertise?
Contact forms. This is one thing many contractors forget to put on a website. Let customers who come across your site and like your photos (perhaps late at night) reach out to you in the moment. Have them describe their project to you. This way, you're prepared when you reach back out.
The latest technology. This is not a category in which you are an expert today. And this is why you need a partner that is smart about things like Google Analytics, meta title tags, mobile optimization and page speed. Each of these helps your website—and, in turn, your business—get found. It's valuable information, and the right tech will help get it to the right viewers.
Using CRM software
Once you have a website, you may be thinking about other types of technology you can use in your contracting business. Customer relationship management (CRM) software allows you to track leads and retain contact information for potential customers, so you don't lose phone numbers or forget who called you and why. When linked to your website, you can even directly import some information into your CRM from your site or your email provider. You can secure customer data and access it when you need it for a sales call or a follow-up.
Your website can serve as a tool to transform your business. Keep it sharp, relevant and organized, and let it help you bring in new customers.
Product features may have changed and are subject to change.