Fiber Internet
What Is VOIP and How Your Small Business Can Benefit from Voice Over Internet Protocol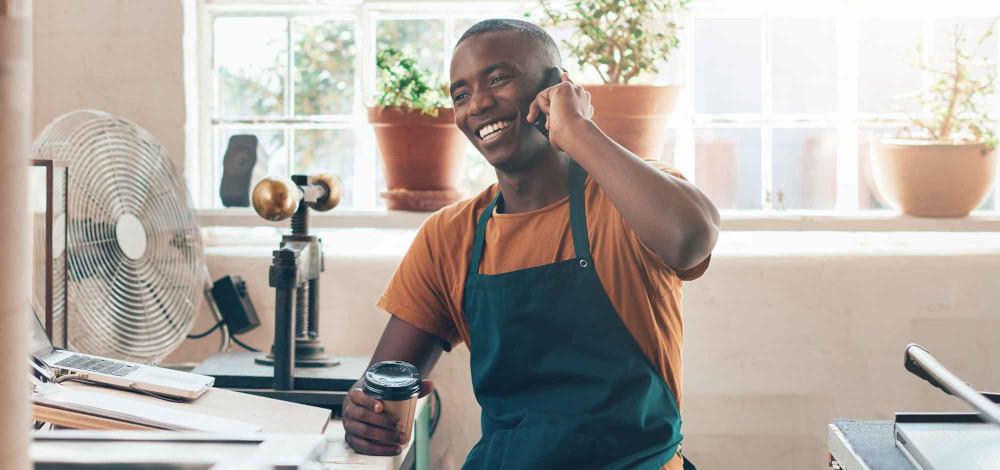 Looking for more flexible and economical voice calling? Or a more modern voice solution to help future-proof your small business? Read on to learn how VoIP services could save you money and give you the advanced calling features you need to grow.
What is VoIP?
Voice over Internet Protocol (VoIP) allows you to place calls over your internet connection instead of a traditional phone line. VoIP service converts a phone call into a digital signal that travels over the internet and then is converted back into voice signal when it reaches its destination. Calls can be made and answered from your computer, a VoIP phone (also called a softphone because it's powered by software), or a traditional phone fitted with a special VoIP adapter.
5 benefits of VoIP for your business
How can your business use VoIP services? Let's look at five business benefits VoIP offers.
Support hybrid and remote workers. VoIP gives workers located anywhere the ability to make business calls using their business number and personalized extensions. It can also link business devices to the voice system so employees can take calls on laptops, computers, smartphones and more.
Connect multiple locations. Unify voice communications across locations with VoIP business services. VoIP delivers seamless voice calling for internal, external and long-distance calls.
Provide more flexible voice communication. One of the biggest benefits of VoIP is the ability to use the same business phone number on multiple devices. Not only does this offer more flexible voice calling, it can help enable company-wide BYOD (bring your own device) initiatives.
Save money. VoIP is more economical than traditional landlines thanks to low installation and deployment costs, lower call charges, and minimal contract fees.
Get more advanced voice calling features. Traditional landlines only offer one thing: voice calling. But VoIP offers a host of advanced voice features like visual voicemail, voicemail-to-email transcription and a virtual receptionist.
Choosing a VoIP Business Phone Service
So, how can you find VoIP small business phone services? Many telecom providers offer VoIP solutions. Here are a few things to look for:
Find a provider that bundles internet + VoIP services. Bundling helps you streamline the number of providers you work with for more convenience and easier budgeting.
Make sure your VoIP provider offers reliable customer service. Ask your provider about their customer service and what the process looks like if you encounter an issue or outage.
Ensure your provider serves business customers. Business customers have different needs than residential customers. Make sure your VoIP provider has a dedicated team for business customers.
3 things to consider before switching to VoIP
If you're ready to untether from landlines and move your voice calling to VoIP, here are three things to consider before switching to VoIP services.
Deploy your VoIP solution before you turn off your traditional phone lines. This ensures your VoIP solution is working seamlessly for all employees and across all locations.
Ensure you have reliable connectivity. Connectivity is key to VoIP services. Ask your provider about their network reliability.
Consider the best level of connectivity for your VoIP service. While most connectivity provider offer cable connectivity, some providers are growing their fiber footprint. Fiber offers better bandwidth options and symmetrical speeds (where the upload and download speeds are the same), making it a more reliable choice for not only VoIP but your business overall.
Learn more about how Frontier Fiber Voice can help your small business succeed.