Growth
Where to Find the Best (Absolutely) Free Stock Photos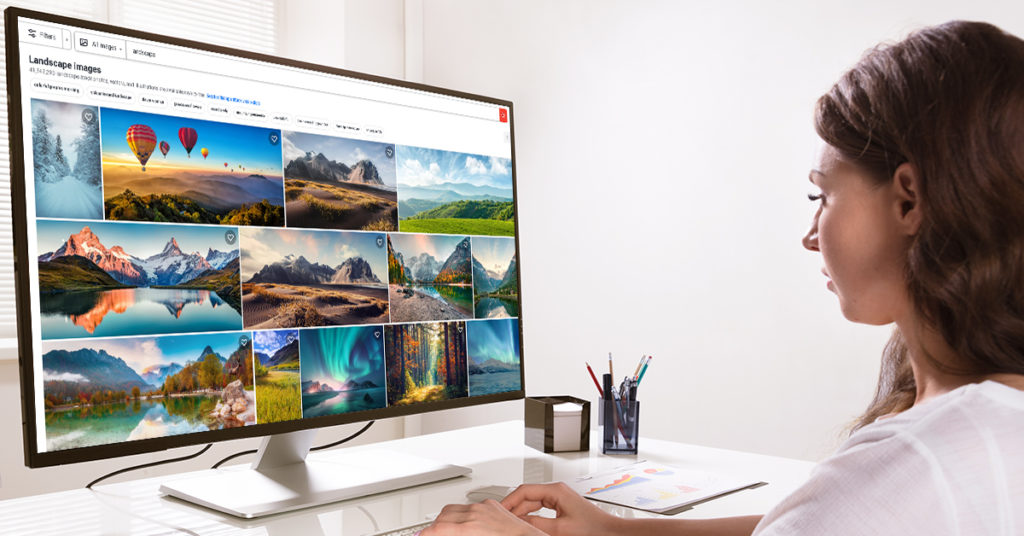 Whether you're pros-and-cons-of-having-a-website, posting Facebook ads or populating your Instagram feed, high-quality stock photos are a must. Of course, when you're working on a budget, you want to find those images at a low cost—and nothing costs less than free.
10 great free stock photo sites
Whatever your business, you can find a range of stock photography that looks professional, natural and engaging.
Canva – The great thing about Canva is that it offers free stock photos in addition to templates for social media posts, infographics, newsletters and other marketing essentials. It's a great resource if you're new to visual marketing and are bootstrapping your business.
Gratisography – This site is chock full of free "use-as-you-please" professional photos that you can easily search, or you can skim what's on the site using categories such as business, whimsical, people and animals.
Life of Pix – For truly remarkable landscape and city photos, check out this selection. Life of Pix is a great site to source photos for a travel or lifestyle brand.
CreateHER Stock – Specializing in photos of women of color, CreateHER Stock offers a selection of stock photos for free each year. You can also opt for a monthly premium plan that gives you access to more images.
New Old Stock – Sometimes you just need a cool vintage photo to make your point. New Old Stock provides a collection of images from public records that have no known copyright claims.
WOCinTech Chat – This Flickr collection includes a range of photos featuring women of color that would be appropriate for business or tech-themed content.
iStock – Owned by Getty Images, iStock is a premier paid photo site. However, once you sign up for a membership, you have access to a few free photos chosen from iStock's Signature collection. A few free video clips and illustrations are also made available. It's hit or miss, but the quality content will look good on your blog posts, social media, presentations and other materials.
Burst – Created by Shopify, the Burst collection was built specifically for entrepreneurs and offers photos in a number of categories, including yoga, coffee, flowers, fitness and food, and gives you a lot of suggestions for using them for your business.
Pexels – The Pexels collection includes highly artistic photos and videos that are well suited to lifestyle businesses.
Unsplash – The Unsplash site includes

a vast collection

of photos in a range of categories, from urban scenes to nature settings, with striking landscape and architectural shots.
In the "not quite free, but almost" category, you can also check out Creative Commons, a global nonprofit that allows photographers to offer their work to be reused, with copyright permissions, for free. About 500 million photos are available, and the site asks for a very small donation.
Accessing stock photos for your business is easy, and it's usually as simple as downloading the images you want directly from the site. You can then organize them into a folder on your computer so you can add them to your own site or social posts as needed.
How to choose stock photography
Everyone knows a bad stock photo when they see it: artificial lighting, staged scenes, people looking directly into the camera in what is supposed to be an "ordinary" shot. For a good one, look for photos that:
Have warm, natural tones
Show people with genuine expressions and in relatable scenes
Include a diverse group of people when possible
Convey the overall tone you want to set for your message
You can also stand out from the crowd by editing your stock photos to include a text overlay, crop the photo or zoom in on a key part of the image, according to the site Applecart Lane. Although your competitors might source their photos from the same sites you do, you can gain an edge by personalizing the images to work for your particular brand.
Don't be afraid to pull photos from a variety of sites to get the look and feel you want. Take full advantage of the many fantastic options available to you when developing your brand.
Follow the rules for using stock photos
The truth is, there's no one single rule that applies to all stock photos. Each site will have its own rules for use and attribution, and it's important to look out for those before you download. The good news is you'll find rights and licensing information easily accessible.
Commonly, you'll find photos that you're able to use freely because they're in the public domain, or you'll find ones that you can use widely as long as you credit the photographer.
Look out for terms such as "royalty free" and "rights managed" as well, particularly if you opt for a paid stock image. A royalty-free stock photo means you pay for the picture once and can use it as many times as you want, while a rights-managed photo means you can only use the image once.
If you're in doubt about a photo, it's best to message the site directly and ask for clarification.
Stock photos can be a great way to build colorful, engaging and cutting-edge marketing materials for your business. These sites give you a lot of opportunity to choose visuals that align with your brand and message. For free!
Product features may have changed and are subject to change.