Contractors
Why Is It Important To Have a Business Phone Number?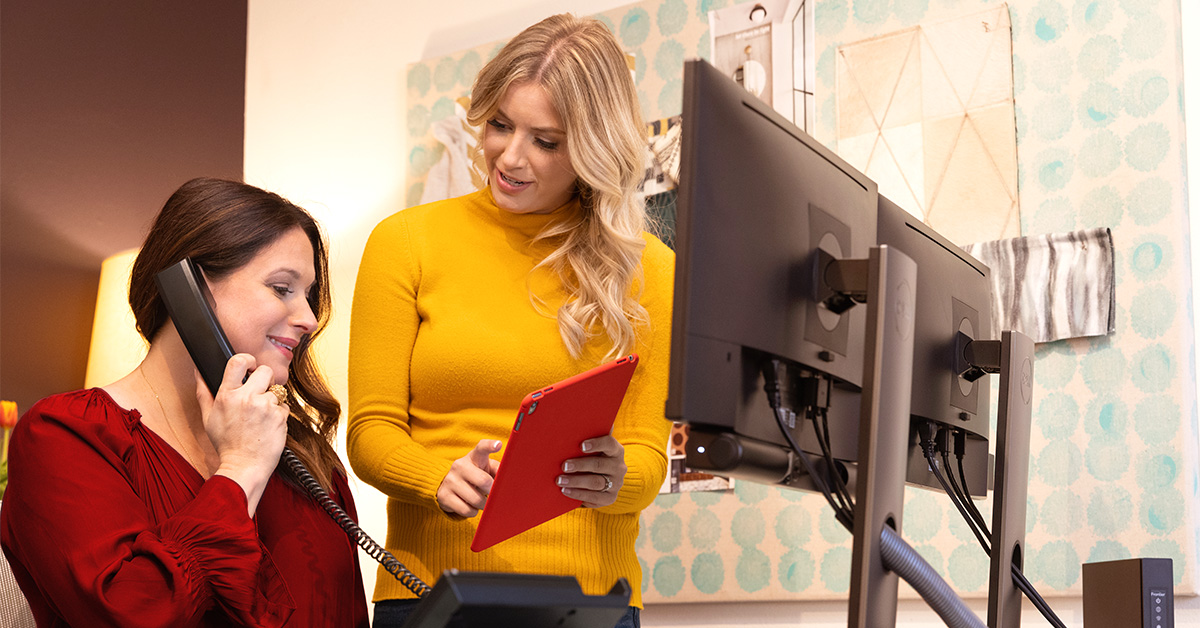 If you own a contracting business, you know how much customers want to talk to you, not email you or send a question through your website. They want advice, reassurance, estimates, moral support—all easily gained through a phone call.
According to a new report from Moneypenny, 56% of businesses still cite the telephone as their primary source of customer leads. Looking up a business' phone number online and then calling is still how today's customers reach companies whose services they're interested in.
Today, using your mobile or home phone might not be enough. And you're missing out on a lot of business benefits. This guide will help you find out what they are and why you want to have them.
5 benefits of a business phone number
1. Create a more professional image
For many people, having a business phone number is a sign of professionalism. If you're using your personal smartphone to answer calls or, say, a family member randomly picks up the home phone number you're giving out, you may not be conveying the image you intend.
2. Keep business and personal calls separate
With a business-only phone, you're always prepared to answer with your business-call script. Not only will you stay on your toes, but you're also working your way toward greater work-life balance.
3. Have dedicated features designed for business
Residential phone service doesn't have features such as an auto attendant system to give callers options when they call you. Your business phone system lets you carry extra features and special tools with you wherever you go via an app on your smartphone.
4. Answer business calls on your personal phone, too
Business phone services let you route personal and business calls to the same device. You'll still know they're separate.
5. Your phone service works wherever there's internet
You can take your business phone service with you on the go, use it at the office, from a laptop or from a smartphone. If you want to use a handset or headset, you can do that, too.
A business phone system with VoIP
Technology gives us robust, easy-to-use, affordable online phone systems that businesses can use to expand their reach and connect with their customers. Voice over Internet Protocol (VoIP) enables you to make phone calls using the internet.
What is VoIP?
VoIP uses the internet to transmit voice signals. The result is a phone call quality similar to your cellphone or landline phone but with a service cost that's generally much less expensive. VoIP plans are widely available from many different vendors and can be used to make and receive calls anywhere you have internet service. You can call phone numbers that are part of the traditional landline and cellular phone service networks as well as other VoIP phone subscribers.
How to use your business VoIP plan
When you sign up for a new VoIP plan, you have a lot of great options available to you. Your phone provider can help you get set up and learn how to make the most of your plan's features. Thankfully, many service providers have made the setup and configuration process relatively straightforward so you can learn and implement it into your business.
You can choose just one phone number or get multiple lines for different people on your team. Set up a call tree allowing callers to dial different choices, from "dial 1 for hours and location" or "press 2 to speak to Tim." Choose a phone number in your local area code, use an area code for a place where you do business or even get an 800 number.
Your business phone service can also take you beyond voice calls. Business SMS text is one popular way to reach customers, send appointment reminders and offer coupon codes or discount specials. Many phone service companies also offer call-center-style features for a modest fee that can allow you to do more with your business phone communications.
Small business VoIP's many options
Connect, bring your team closer together, reach new customers and present the right image. Look for these benefits and features when you're shopping for a plan:
Phones and Bring

Your Own Phone (BYOP). Find out if your phone service vendor will support the phone you plan to use, or if you must choose a phone from their list.
Service and support. The best VoIP providers

offer

support to help you get started and help you troubleshoot issues.
Pricing. Most VoIP plans are less expensive than traditional phone service. (Even international calls are often more affordable.

)

Plans are priced differently depending on the vendor. Some charge by the minute, others offer unlimited plans.
Basic phone features. Generally, most plans include features such as voicemail and call forwarding. Be sure to ask your provider about any basics you consider to be must-haves.
SMS text. Ask about business texting and

how to set it up

if you plan to use it in your business.
800 numbers and special area codes. If you want a phone number that's not in your local area code, be sure to ask if other numbers are available.
Ideally, you'll want to research at least a couple options to find the right VoIP provider and plan for you. Once you're up and running, VoIP phone service offers great possibilities for your business and your customers.